On December 10, 2023, Ann Kinney McCraw went to be with the Lord, whom she adored. She was born in Sinton, Texas, to Samuel and Fearil Troutman Kinney, who are now deceased.
Her devoted daughters, Carol Ann Benningfield and Elizabeth (Betty) Buenning (Steven, deceased), two loving grandchildren, Amy Sturm (Kevin) and Mark Buenning, and two cherished great-grandchildren, Margaret Ann, and Emma Rose Sturm, survived her.
When her father returned from World War One shell-shocked, she left the farm and moved to the city, where she was nurtured by her devoted foster parents, Joe D. and Maydee Sparks, who gave her the nickname "Lollipop".
Ann's forefathers were Texas pioneers, and she had a heart as big as her home. She loved Texas and its people. She particularly adored Rockport and knew she wanted to live there when she first went there at 8.
When President Taft visited Texas to go fishing, she played the violin for him. Later, she met President Roosevelt. By contributing, she improved every area she inhabited.
Ann received the top honor at her Sinton High School graduation. She attended secretarial school in San Antonio after graduating, worked at Ft. San Houston, and eventually fell in love with and married Gordon Benningfield (deceased).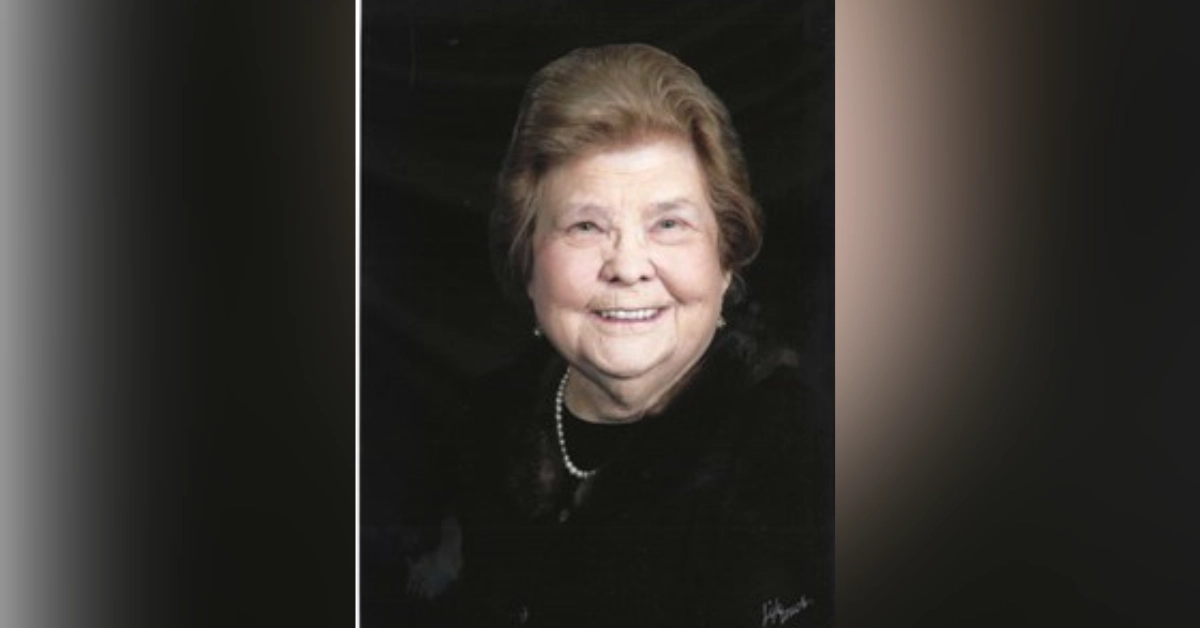 Before deciding to stay in Mathis, Texas, where she remained until 1971, they briefly lived in Tulsa, San Antonio, and Corpus Christi. In 1972, she tied the knot with Arnold McCraw, her true love.
She was a highly successful businessperson and a prominent part of the community throughout her time in Mathis. She established the Mathis ISD PTA, the Order of the Rainbow for Girls' Chapter, the credit bureau, the Chamber of Commerce, and the Credit Bureau.
She had served as the OES Mathis Chapter's Past Matron. She received the Chilton Award for the Top Credit Bureau in Texas while teaching at the state credit institute. Both the Mathis Study Club and Business & Professional Women belonged to her.
In 1982, Ann and Arnold retired to Rockport, Texas, a place she had always wished to call home. Ann lived in Rockport with her daughter Carol for years after Arnold died in 1996.
Being a devoted Christian who traveled throughout South Texas teaching Sunday School, Ann also contributed significantly to constructing chapels and cabins at church summer camps.
She organized a shrimp luncheon in Rockport for all of the camp Bandina's volunteers. Camp Bandina is located in the Texas Hill Country. She was a feisty Texan and the first woman to run for Mathis, Texas's school board, a race she narrowly lost by 35 votes.
She participated in the Texas Municipal League, held office as band boosters president, and served as municipal secretary.
She always favored diversity and graciously hosted the MHS football team's inaugural party at her house. She also battled for Texas' Title 9 and promoted funding for arts, culture, and music initiatives.
She frequently visited the hospital rooms of ill South Texas, bringing cheer, a ready hug, prayers, and even pound cake to those regaining health in a facility or at home.
She was a founding member of Rockport's "little women in white tennis shoes," who manufactured and sold crafts to raise money for the ambulance service now provided to everyone in the Rockport-Fulton Region.
She participated actively in the Order of the Eastern, Rockport Church of Christ, and Bent Oaks Church of Christ. She was also a member of The Rockport Chapter #479.
After leading a rich and fulfilling life in Texas, Ann relocated to Palatine, Illinois, where she lived with her daughter Betty and son-in-law Steve. There, she found new connections, particularly at St. Mary's Episcopal Church in Crystal Lake.
Ann visited musicals, art galleries, and museums in the Chicago area. Despite losing her vision, she never lost her enthusiasm for life or ability to adapt to the cold.
Read more latest obituaries articles we are posting:
She relocated to Hyattsville, Maryland, in her latter years to be close to her great-granddaughters. There, surrounded by family and friends, Ann celebrated her 100th birthday.
Instead of flowers, Ann's family asks that you donate to the Sacred Heart Residence in Hyattsville, Maryland, the Bandina Christian Youth Camp in Bandera, Texas, or the Spectrios Center for Low Vision in Wheaton, Illinois.
A memorial ceremony will be Saturday, March 25th, at Charlie Marshall Funeral Home, 814 East Main Street, Rockport. Services start at 11:00 a.m. and after visitation at 10:00 a.m.
The Rockport Masonic Lodge Hall, located at 602 Hickory Avenue, will host a luncheon following the service. Everyone is welcome to attend Ann's celebration of life.
Tyler is a passionate journalist with a keen eye for detail and a deep love for uncovering the truth. With years of experience covering a wide range of topics, Tyler has a proven track record of delivering insightful and thought-provoking articles to readers everywhere. Whether it's breaking news, in-depth investigations, or behind-the-scenes looks at the world of politics and entertainment, Tyler has a unique ability to bring a story to life and make it relevant to audiences everywhere. When he's not writing, you can find Tyler exploring new cultures, trying new foods, and soaking up the beauty of the world around him.