Meet Our Team: Patricia Gault & Tyler
At Blhsnews.com, we are proud to have a talented and dedicated team of authors working hard to bring you the latest and most accurate information about the education world.
Content Editor: Patricia Gault
Patricia Gault is a seasoned journalist with years of experience in the industry. She has a passion for uncovering the truth and bringing important stories to light. Patricia has a sharp eye for detail and a talent for making complex issues accessible to a broad audience. Throughout her career, she has demonstrated a commitment to accuracy and impartiality, earning a reputation as a reliable and trusted source of news.
Content Editor: Tyler Marx

Tyler is a passionate journalist with a keen eye for detail and a deep love for uncovering the truth. With years of experience covering a wide range of topics, Tyler has a proven track record of delivering insightful and thought-provoking articles to readers everywhere. Whether it's breaking news, in-depth investigations, or behind-the-scenes looks at the world of politics and entertainment, Tyler has a unique ability to bring a story to life and make it relevant to audiences everywhere. When he's not writing, you can find Tyler exploring new cultures, trying new foods, and soaking up the beauty of the world around him.
Content Writer – Nikhil Raziya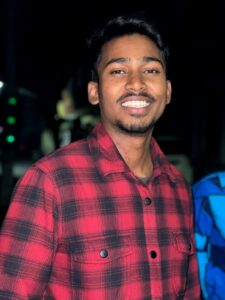 Hello, I am Nikhil Raziya. I write all the Latest Articles and updates on the news Industry; I love for news can be seen in my writing. Whether it's trending or anything New on Binge, you can find all of it here. You can contact me here at Digitalnikhil12@gmail.com.