Evelyn May (Hurst) Frank age 81, died Sunday, March 12, 2023, at Milton Senior Living, Milton. Clifford and Esther (Gollmer) Hurst welcomed their second child, Evie, on July 23, 1941, at the homestead in Warren, Illinois.
Evie was a social butterfly who enjoyed cheering and was a free-spirited young woman who loved to push the envelope. She went to cosmetology school after finishing high school and worked as a beautician in Janesville.
Evie met the guy who would become her husband while attending a racing event in Elkhart Lake, Wisconsin, one weekend with her pals. On August 28, 1965, Evie and Donnie got hitched. They brought Brett Austin Frank, their first child, into the world within a year of moving here.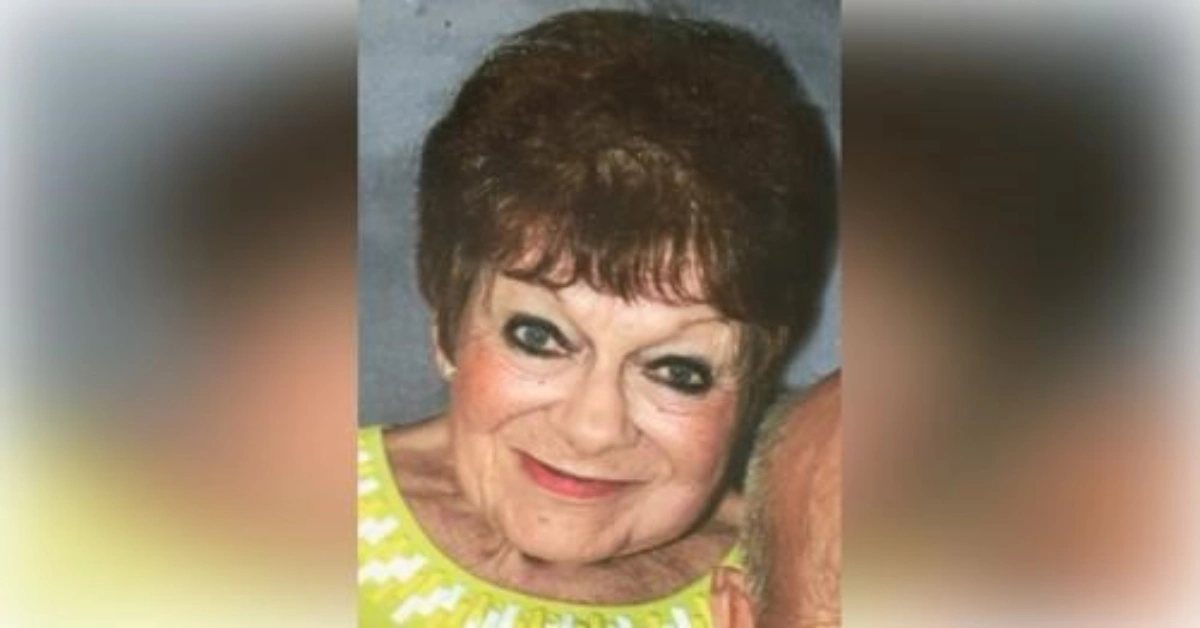 Timothy Donald Frank, their second son, was born ten months later. Their daughter Kelly Jo (Frank) Richardson was born six years later.
Evie participated heavily in the Milton Jaycees. She enjoyed being an active member of her community, managing the beer tent at the Fourth of July celebrations, and participating in the raft races conducted yearly.
She also loved driving her brown Corvette around town, playing catch with their dog Indy, doing crossword puzzles, and doing Sudoku.
Evie took over as Milton Youth Football's director when the boys got into the sport, and she played a crucial role in securing new equipment and certified officials.
As her boys were older, she worked for the family firm, Frank Brothers, doing various jobs and weighing trucks at one of the lime quarries.
Evie returned to Whitewater to complete her graphic arts degree once her kids were older. Evie, who was fiercely competitive, set out to complete her degree before her oldest son Brett. She achieved her objective by finishing her degree a semester earlier than he did.
Evie had a tremendously large heart that went far beyond her own family. She is well-regarded as being very amiable and hospitable. Evie stood out and was unapologetically authentic.
Check out more obituaries articles we've published:
Her children Brett (Tami) Frank, Tim (Gina), Kelly (Scott) Richardson, brother Austin (Andree) Hurst, grandchildren David, Dalton, Ty (Megan) Tad (Courtney) Tanna, Gabriel, Hannah, and Josiah, great-grandchildren Onika Hughes Frank and Carter Frank.
Niece James, Tanaya (Hurst), Nephew Dakota Hurst, and numerous cousins are still alive.
In addition to her husband Donald, parents Clifford and Esther, grandson Bob Frank, brother-in-law Tom Frank, sisters-in-law Carol (Jerry) Fredrick & Leona (Edwin) Kelsey, and nephew Mark Kelsey also predeceased Evie.
A viewing will occur at Albrecht Funeral Homes & Cremation Services in Milton on Saturday, March 25, 2023, from 2 PM to 4 PM. The Milton Junction Cemetery in Milton, Wisconsin, will host the burial afterward.
The Milton-based Albrecht Funeral Homes & Cremation Services are helping the family make the necessary arrangements.
Patricia Gault is a seasoned journalist with years of experience in the industry. She has a passion for uncovering the truth and bringing important stories to light. Patricia has a sharp eye for detail and a talent for making complex issues accessible to a broad audience. Throughout her career, she has demonstrated a commitment to accuracy and impartiality, earning a reputation as a reliable and trusted source of news.