At least 24 people have been killed and 21 injured in a coach crash in Peru. The inter-city coach was traveling overnight in the Andes mountains between the cities of Huancayo and Huanta when it fell into a 200-metre-deep (650 ft) ravine.
The bus flipped numerous times as it tumbled down the rough mountain terrain near Huancavelica. The mayor of the Anco area, Manuel Zevallos Pacheco, told the news outlet RPP that the bus plummeted at least 150 meters (492 ft).
The Ayacucho regional government claimed that 11 injured passengers were treated at the Huanta Support Hospital. Up to 36 individuals could be injured.
#LOÚLTIMO Bus interprovincial de ruta Huancayo – Ayacucho de la empresa Molina Unión sufrió despiste y volcadura cayendo al Río Mantaro. Medios locales informan de más de 20 personas fallecidas.

– Video: Rodito Audaz pic.twitter.com/VoTrPajys0

— Roger García (@RogerAderly) September 18, 2023
SUTRAN, Peru's transportation authority, issued a statement on Monday expressing sympathy for the deceased and promising an investigation into what transpired.
#Comunicado | La Sutran expresa sus condolencias por la pérdida de vidas en el accidente ocurrido hoy en el kilómetro 258 de la carretera Longitudinal de la Sierra Sur, en el distrito de Cosme, provincia de Churcampa (Huancavelica), e informa lo siguiente. pic.twitter.com/7ICSrjEVP8

— SUTRAN PERÚ (@sutranperu) September 18, 2023
The bus was authorized to transport passengers: it had the required accident insurance and had passed a vehicle inspection.
"At this time, SUTRAN is continuing its investigations, as established within the framework of its powers," the agency wrote, underscoring its "commitment to supervising compliance" with federal regulations.
Molina Union, the business that manages the bus route, confirmed the death toll to Reuters on Monday but declined to provide any details. The disaster on Monday was the latest fatality on Peruvian roads, many of which were built on the high terrain of the Andes Mountains. A bus carrying 60 passengers plunged off a cliff in northern Peru in January, killing at least 24 passengers.
In 2021, a series of crashes happened over the course of four days, two of which involved buses. One crashed into a valley in the country's southeast, while another fell over a cliff 60 kilometers (37 miles) from Lima.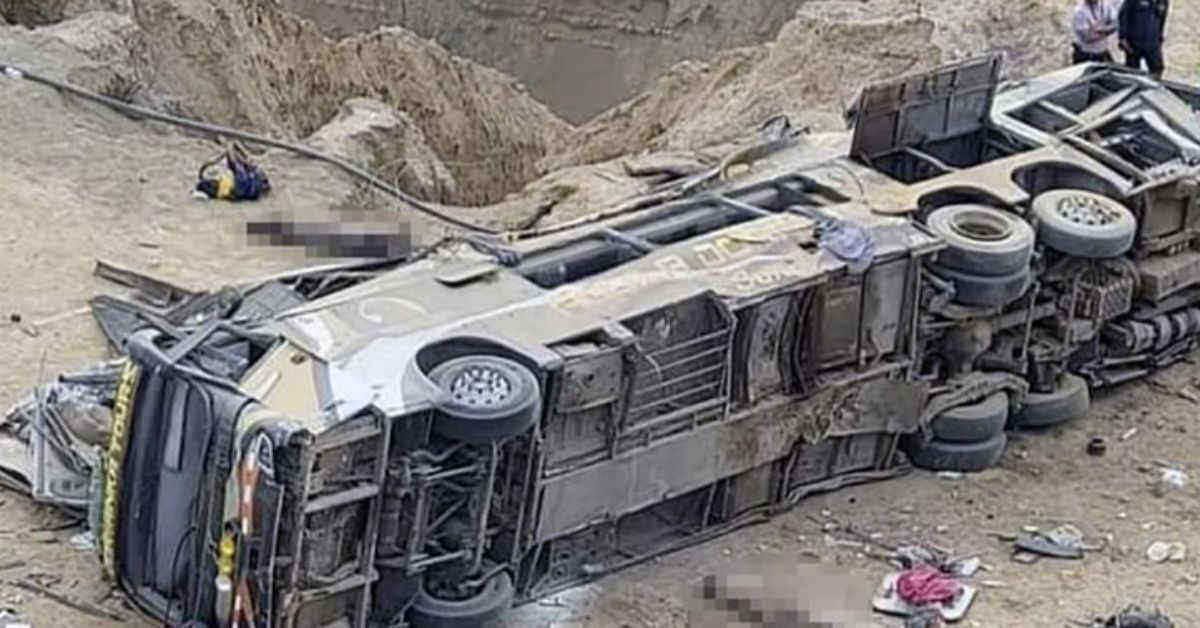 Authorities investigating the latter stated that "recklessness" and "high speed" were causes. Experts have also questioned whether the bus drivers who navigate these curvy mountain roads were properly trained.
Meanwhile, in an interview with RPP, Mayor Zevallos Pacheco expressed frustration with the Ministry of Transportation and Communications, accusing it of failing to investigate a recent avalanche that occurred on the same lane as Monday's tragedy.
You can check the other news below:
"Practically as a result of this, we have an accident," he told RPP. Road accidents in Peru have climbed in recent years, with injuries increasing from 38,447 in 2020 to 53,544 last year. The number of traffic-related deaths is expected to rise to 3,311 in 2022. Stay tuned to BLHS News for more updates and news.
Patricia Gault is a seasoned journalist with years of experience in the industry. She has a passion for uncovering the truth and bringing important stories to light. Patricia has a sharp eye for detail and a talent for making complex issues accessible to a broad audience. Throughout her career, she has demonstrated a commitment to accuracy and impartiality, earning a reputation as a reliable and trusted source of news.