Concerning her children, Lindsay Durtschi has no worries. Her children will be raised in a family where they are taught to accept and value individuals who hold diverse opinions.
They will always have easy access to books that interest them. They will always have a resource to turn to if they have inquiries regarding challenging subjects. When questions come up, difficult conversations will start.
Mother of two, PTA member, optometrist, and plaintiff in PEN America's lawsuit against Escambia County Schools over the book ban, Durtschi isn't concerned about her children. However, she is worried for the other kids who lack these assurances.
"At the end of the day, my kids are going to get a healthy, comprehensive collection of — whether it be reading material, knowledge, or history — the good, the bad and the ugly of our country and our state. They're hopefully going to get that at home … but so many kids aren't," Durtschi says. "Once I began to learn and think legally what this law was doing for those kids — I couldn't be quiet anymore."
What Does The PEN America Lawsuit Entail?
Pen America and Penguin Random House, the nation's largest publisher, filed a federal lawsuit claiming the Escambia County Public Schools' book restrictions are unlawful and demanding their reinstatement to school libraries.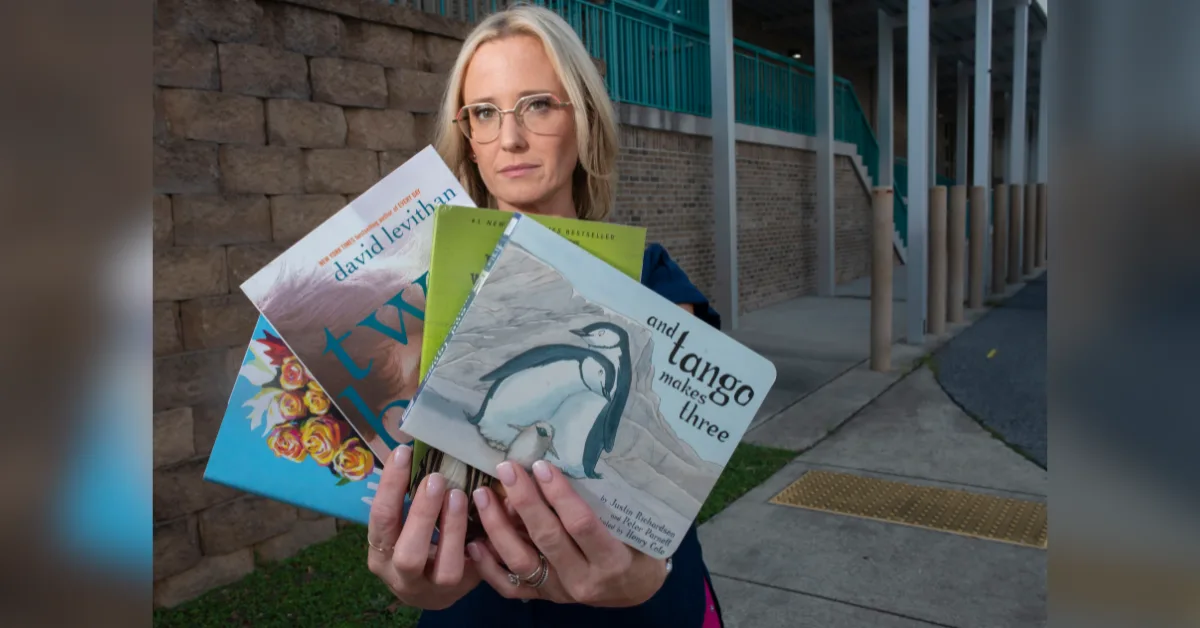 The lawsuit demands that public education provide students with a varied curriculum. It also claims Escambia County removed or restricted books from school libraries for decades to exclude particular views.
The school board is accused of breaching the First Amendment by eliminating and banning race, racism, and LGBTQ+ materials. The lawsuit claims the school district prioritizes censorship over education.
The lawsuit claims the school system and board violate the Equal Protection Clause. Non-white and LGBTQ+ authors write most of the novels removed, which often address race and identity.
Tyler is a passionate journalist with a keen eye for detail and a deep love for uncovering the truth. With years of experience covering a wide range of topics, Tyler has a proven track record of delivering insightful and thought-provoking articles to readers everywhere. Whether it's breaking news, in-depth investigations, or behind-the-scenes looks at the world of politics and entertainment, Tyler has a unique ability to bring a story to life and make it relevant to audiences everywhere. When he's not writing, you can find Tyler exploring new cultures, trying new foods, and soaking up the beauty of the world around him.