Amanda Lenore was distraught just hours after her 14-year-old son, Marshawn Mitchell, was shot and died as he exited a homecoming football game at Hillcrest High School in Chicago's southern suburbs.
"They took my baby from me," Lenore said.
According to police, the Country Club Hills incident occurred around 9 p.m. Friday night, following the conclusion of the football game. Officers were dispersing a big throng along 175th Street when an unknown gunman opened fire on the crowd.
Mitchell, who had been shot numerous times, was taken to the hospital in severe condition and died later.
"It was her only child, the only child she had, so they took everything from her when they took her only child," said Tina Thomas, the victim's aunt. "What just makes it hurt so bad is that he was a good kid. He didn't belong to a gang. He was at school."
The Hillcrest Hawks football team commented about the incident on social media, stating, "We are deeply heartbroken by the events that occurred tonight after our Homecoming Football Game vs Oak Forest… Please pray for our faculty and students who have been impacted by this tragic and senseless act of violence!"
On Saturday, Country Club Hills police were still investigating the crime and hoping that security cameras at the school would produce any useful clues. Meanwhile, neighborhood activist Andrew Holmes is offering a $2,000 reward for any information leading to an arrest.
"He wasn't targeted or anything," Holmes said. "Just, a person made the wrong choice to pick up this weapon and discharge that weapon."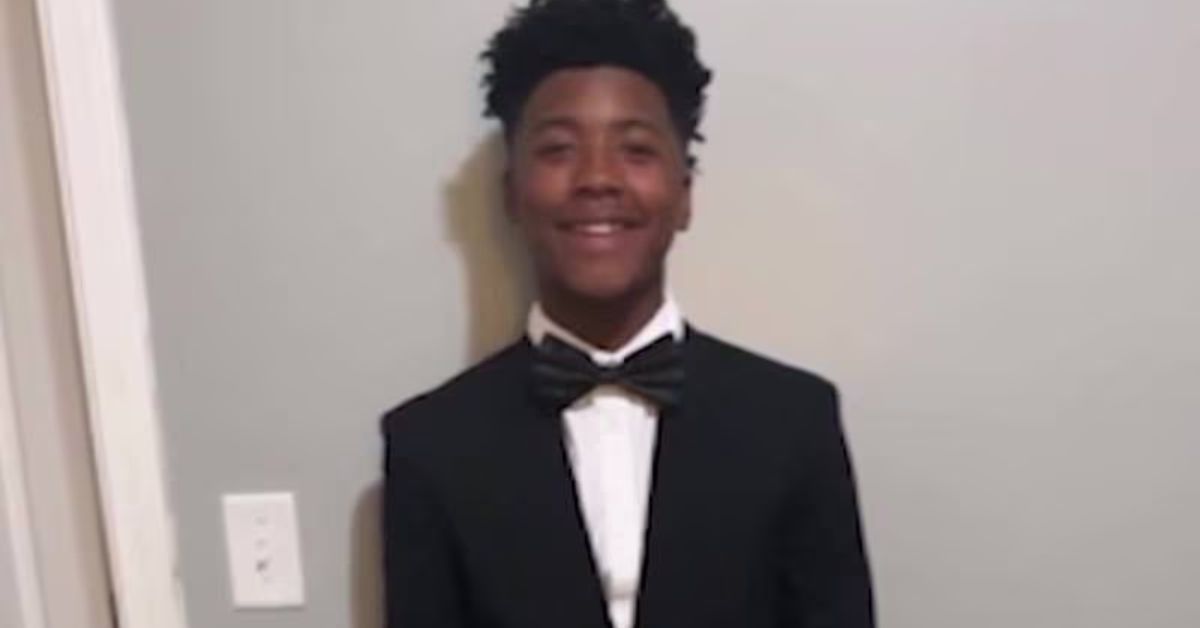 The homecoming dance on Saturday night has been canceled by school administrators. In a statement, the Bremen High School District 228 wrote, "It is with a heavy heart that we mourn the devastating loss of one of our Hillcrest High School students… Our hearts go out to the families and friends of all those involved in this tragedy."
Mitchell was a first-year student at the institution. According to family members, he was looking for a better atmosphere and recently switched to Hillcrest after beginning the school year at Chicago's Brother Rice High School. Mitchell, a gifted athlete, planned to play football at Hillcrest and, one day, in the NFL, like his elder relative.
"He was only at the school for four days, and he was so excited about going to school dance the night that it happened," Thomas said.
Relatives claimed the tragedy has crushed their close-knit family, especially the teen and his mother. Their link was strengthened, according to the family, when he finished from eighth grade the same week she graduated from nursing school. Amidst the sadness and tears, there is a cry for justice.
You can check the additional news:
"If you know something, please come forward and tell the family. Please, help us, because he did not deserve this. His mom did not deserve this," Thomas said. Stay tuned to BLHS News for more updates and news.
Patricia Gault is a seasoned journalist with years of experience in the industry. She has a passion for uncovering the truth and bringing important stories to light. Patricia has a sharp eye for detail and a talent for making complex issues accessible to a broad audience. Throughout her career, she has demonstrated a commitment to accuracy and impartiality, earning a reputation as a reliable and trusted source of news.