Burke, Virginia The Fairfax County Public Schools confirmed that a threat of violence was made against Lake Braddock Secondary School via social media.
The message "late last night" which features an image of what seems to be a weapon was made known to school administrators.
As per a warning provided by the individual, they will "shoot up Lakebraddock Secondary School on 5/31/23 11:30 a.m.," as claimed by a message from school authorities.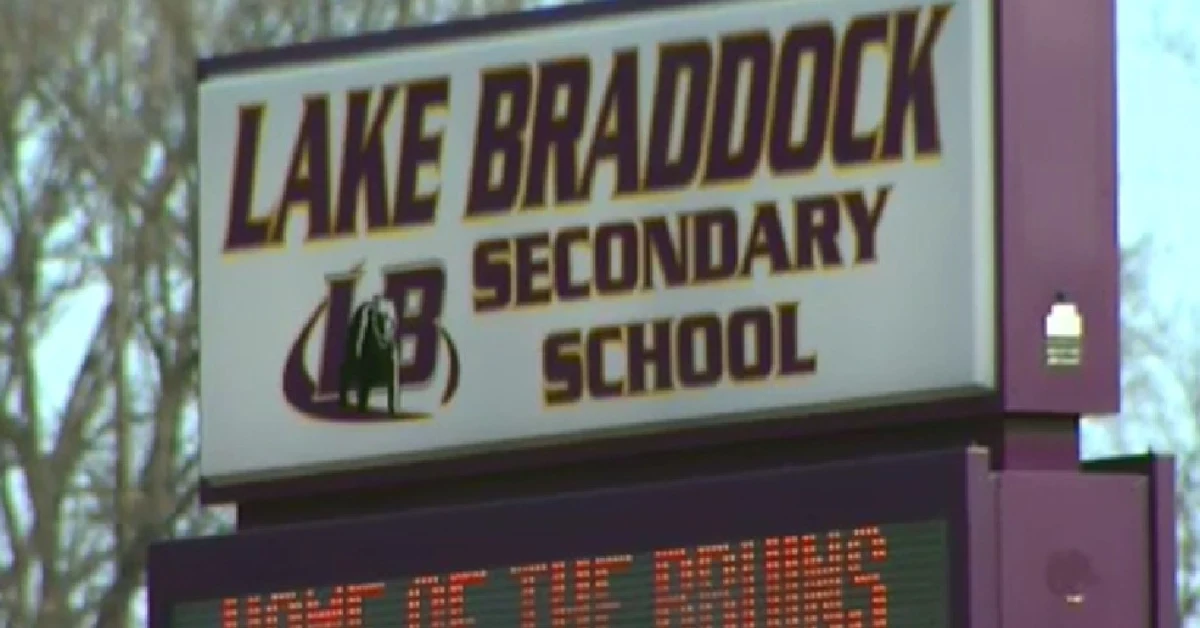 The principal of the secondary school Linsey Kearns addressed a letter to the families regarding the occurrence. She stated that the school business would proceed as usual with minor modifications.
"I understand that this information is very troubling and we are working very hard to resolve this situation as quickly as possible," Kearns says.
Following notification of the post, the Fairfax County Police Department has been looking into the threat since last night into this morning.
If you are interested to know more about this news, then see this tweeter post that 𝙆𝙖𝙩𝙞𝙚 𝙇𝙪𝙨𝙨𝙤 shares:
Threat prompts heightened police presence at #LakeBraddock Secondary School in #FairfaxCounty

More @wusa9 https://t.co/ewYU4abErn

— 𝙆𝙖𝙩𝙞𝙚 𝙇𝙪𝙨𝙨𝙤 (@KatieLusso) May 31, 2023
Officials from the school updated parents on the inquiry in a Wednesday night letter stating that police think the image used in the threatening post might have been a stock photo edited with words.
Detectives are questioning youngsters to determine who posted the dangerous message first.
We recently discussed the information surrounding the school news. You should read the following articles we Listed below for more info!
On the report, a few pupils arrived late or left early from class. Those absences, as per officials, will be excused.
The school will have more Fairfax County Police and FCPS Safety and Security personnel on-site during the day.
Families will receive another update around noon, Kearns said.
If a kid has any information, they can call the safety tip line at the FCPS Office of Safety and Security. They can dial 571-423-2020 or text the words "TIPS FCPS" to 888777. An anonymous user may access an online form.
Tyler is a passionate journalist with a keen eye for detail and a deep love for uncovering the truth. With years of experience covering a wide range of topics, Tyler has a proven track record of delivering insightful and thought-provoking articles to readers everywhere. Whether it's breaking news, in-depth investigations, or behind-the-scenes looks at the world of politics and entertainment, Tyler has a unique ability to bring a story to life and make it relevant to audiences everywhere. When he's not writing, you can find Tyler exploring new cultures, trying new foods, and soaking up the beauty of the world around him.