A loving wife, mother, grandmother, and GG, Mary Louise (Regini) Colturi, 99, passed away quietly on February 27, 2023, at The Village at South Farms, a memory care community in Middletown.
She was the daughter of the late Francesco and Lucia (Lauretti) Regini, immigrants from Italy who emigrated to the United States in search of a better life. She was born on May 6, 1923, in Hartford, Connecticut.
Mary attended Bloomfield High School in Bloomfield, Connecticut, where she was noted in the yearbook as a dedicated student who graduated in 1942. She worked as a telephone operator for Southern New England Telephone Company and Hamilton Standard, a branch of Pratt & Whitney, after graduating and throughout WWII to aid in the war effort.
After Joe's WWII military service, Mary and Joe started working at The Fuller Brush Company, where she eventually met her adored husband, Joseph Paul Colturi. They were wed on May 20, 1946, and spent a short time in Wilson, Connecticut, before relocating to Rocky Hill, Connecticut, where they reared their daughter, Susan.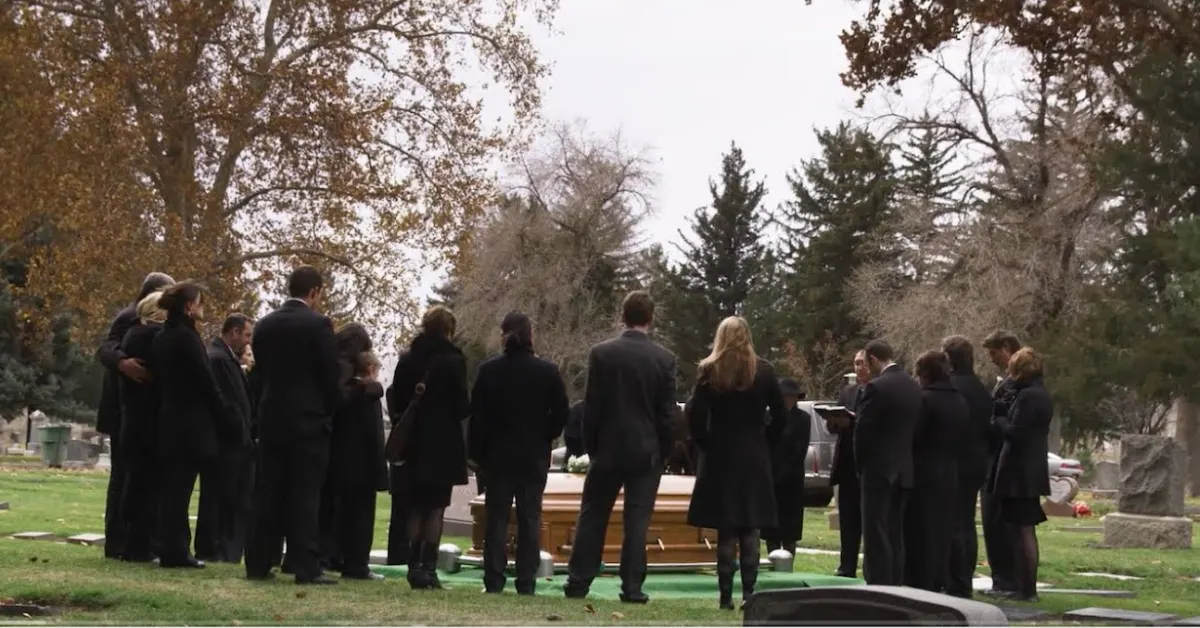 Before Joe passed away in 1999 after a 52-year marriage, Mary lived in her Rocky Hill house until 2019, when health problems made it impossible for her to do so. Mary was a pioneer who, until her retirement from Aetna Stamp and Engraving in 1993, never worked inside the home while carrying out her responsibilities as a wife and mother.
Over the years, she has also worked at Grants Department Store's shoe department and the Rare Reminder. Mary welcomed the new conveniences of the 1950s, including Shake and Bake, canned veggies, and TV dinners. She was well known for her Christmas Eve smelts, lasagna, strawberry rhubarb and apple pies, and meatballs in spaghetti sauce.
She participated in the St. James Women's Bowling League, loved playing cards, taking daily walks, knitting, crocheting, and watching UCONN Women's basketball until cable became prohibitively expensive (a product of the Great Depression!). Mary belonged to the St. Josephine Bakhita Parish and attended St. James Church until her health made it impossible for her to do so.
She was a caring grandma who always responded enthusiastically to the requests of her grandchildren. She was a generous soul who prioritized her family above all else. Mary earned the moniker "the comeback kid" for her strength and tenacity, remarkably after she survived COVID-19 in 2020 before vaccines were available.
Her daughter Susan Bald and her husband Michael, who live in Middlefield, Connecticut, are Mary's survivors, and they will miss her greatly.
Here are more obituaries articles as per following:
Additionally, she is survived by her three grandchildren (Cara Marceau and her husband Dan of Lancaster, Massachusetts; Lauren Collura and her husband Jason of East Hampton, Connecticut; and Shawn Bald and his wife Maria of Tolland, Connecticut), as well as her four great-grandchildren (Nathaniel Marceau, Bryan Marceau, Angelica Collura, and Emily Bald), whom she adored dearly.
Mary's siblings Josephine, Peggy, Emma, and her brothers Armand, Carl "Snaz," Louie, and Ronnie predeceased her and her parents and husband.
Special thanks go out to Mary's carers at The Village at South Farms for their unwavering care and support, which enabled her to enjoy her final three and a half years of life and depart peacefully and dignifiedly.
Tyler is a passionate journalist with a keen eye for detail and a deep love for uncovering the truth. With years of experience covering a wide range of topics, Tyler has a proven track record of delivering insightful and thought-provoking articles to readers everywhere. Whether it's breaking news, in-depth investigations, or behind-the-scenes looks at the world of politics and entertainment, Tyler has a unique ability to bring a story to life and make it relevant to audiences everywhere. When he's not writing, you can find Tyler exploring new cultures, trying new foods, and soaking up the beauty of the world around him.