At least eight workers were hurt on Friday in New Haven, Connecticut when a structure they were working on partially collapsed.
As per the statements made by Mayor Justin Elicker during a press conference, the injured individuals were working on a seven-story residential structure that was being constructed when a section of the second level fell.
Two of the victims have sustained injuries that are considered to be critical and potentially fatal. On the whole, there were 36 employees working at the location.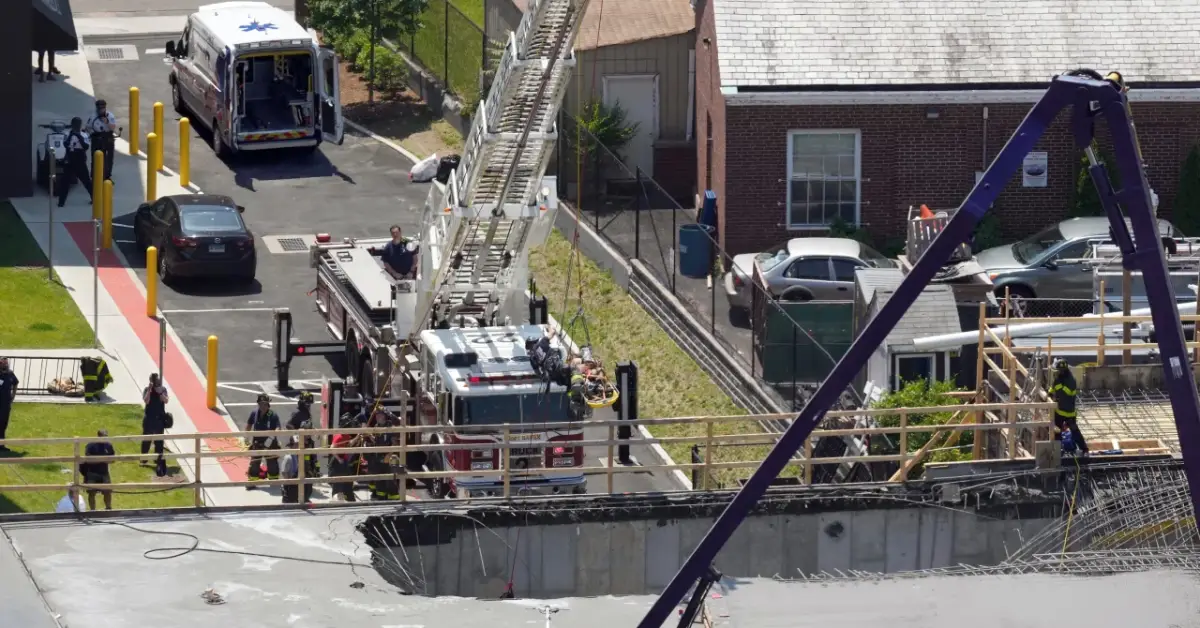 Elicker said the partial collapse happened when workmen put concrete into the structure. A portion of the second floor fell through the floor below it into the first floor and the basement.
During a news conference, New Haven Fire Chief John Alston Jr. stated that the collapse appeared as workers were pouring concrete that pooled quicker than it could be spread evenly.
Alston further mentioned that three victims were entombed in the concrete and must be extracted from the substance before the drying process could begin.
Take a look at more articles related to the news we are posting on this site:
CNN was informed by Lenny Speiller, the communications director for Elicker's office, that all of the victims were employed in the construction industry.
On Lafayette Street, where the fall occurred, images taken at the scene show people being rescued using high-angle rescue operations.
The Connecticut Fire Photographers Association tweeted at approximately 2:00 p.m. that the emergency services had "successfully removed all victims trapped in the debris of the collapse."
UPDATE FROM NEW HAVEN: CFPA President Glenn Duda @allhandsworkin report @NewHavenFire have successfully removed all victims trapped in the debris of the collapse. Some via a high point rescue operation. #NewHavenCollapse #NewHaven pic.twitter.com/kWs0fMPY7g

— CT Fire Photo (@ctfirephoto) June 2, 2023
As per the head of the fire department, an emergency stop work order is being issued, and the federal Occupational Health and Safety Administration is currently present at the scene.
The city of New Haven can be found in the middle of Connecticut.
Tyler is a passionate journalist with a keen eye for detail and a deep love for uncovering the truth. With years of experience covering a wide range of topics, Tyler has a proven track record of delivering insightful and thought-provoking articles to readers everywhere. Whether it's breaking news, in-depth investigations, or behind-the-scenes looks at the world of politics and entertainment, Tyler has a unique ability to bring a story to life and make it relevant to audiences everywhere. When he's not writing, you can find Tyler exploring new cultures, trying new foods, and soaking up the beauty of the world around him.