The number of school shootings in the United States has recently reached an all-time high.
There were 188 shootings with fatalities at public and private elementary schools during the 2021-22 school year. Approximately two-thirds of them resulted in injury. Fifty-seven of these resulted in death.
The number of shootings in American schools has reached an all-time high for the second year in a row. And there have been more than twice as many gunshots resulting in casualties than were previously recorded: The 93 recorded last year was the highest in two decades.
The information was included in the National Center for Education Statistics (NCES) annual crime and safety report, which was released on Wednesday, 13, September, 2023.
Though the authors of the paper advise interpreting data since the pandemic's inception "with caution," the figures show a considerable increase in some types of school shootings even in post-pandemic years.
The findings come at a time when the United States is dealing with historically high levels of gun violence. Gun Violence Archive, the overall number of gun-related deaths this year has already topped 30,000. Earlier last summer, the Fourth of July was once again tarnished by the threat of massive mass shootings.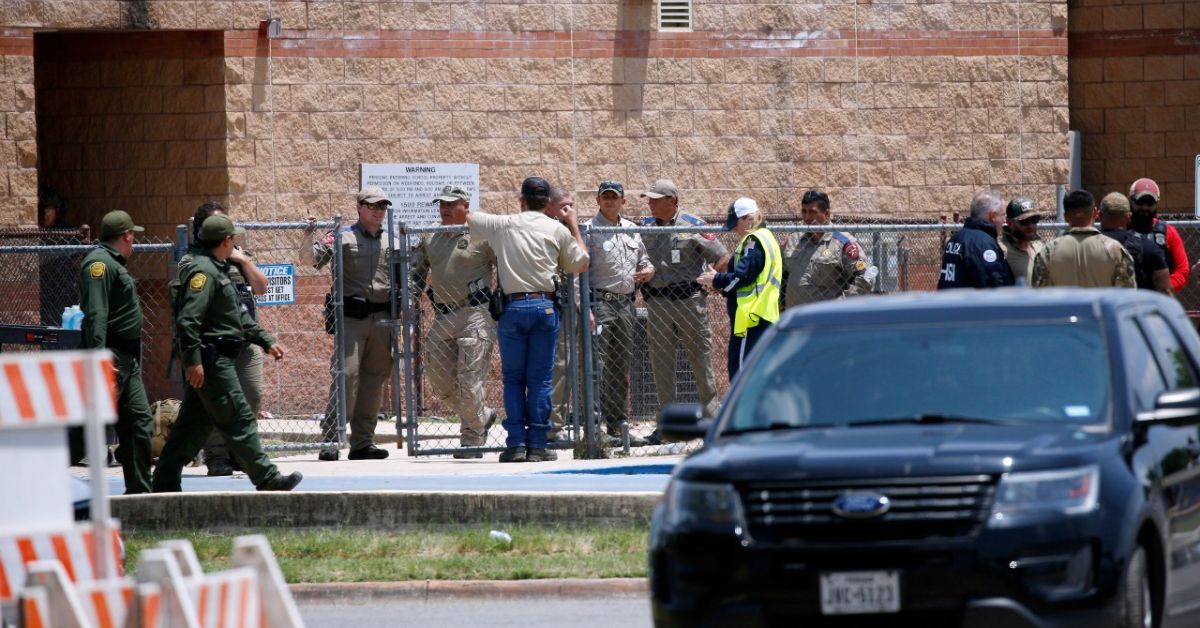 Who Are the Most Likely School Shooters?
The analysis sheds light on the types of shooters who have wreaked havoc on college campuses over the last two decades. In the last two decades, 46 of the 47 perpetrators responsible for active shooting situations at elementary and secondary schools were male. The great majority, 34, were between the ages of 12 and 18.
School shootings occur when a gun is brandished, fired, or a bullet hits school property for any reason, regardless of the number of victims, time of day, or day of week.
According to Education Week's national school shooting database, there have been 30 school shootings so far in 2023. Sixteen persons were slain, including 12 students and youngsters. Thirty-two people were injured.
Look at the tweet posted by the Official account of SheepDog Society LLC:-
Every school shooting is on Biden's hands. He has done nothing to strengthen security in our schools.

School shootings hit all-time high for second year in a row https://t.co/5vARsLzPg8

— SheepDog Society LLC (@QPsyOps) September 15, 2023
One of the most recent tragic shootings occurred on Tuesday at Greensburg, Louisiana's St. Helena Career & College Academy. One kid was killed and two others were injured in the event. A suspect, another student, was apprehended by law enforcement.
Anti-gun activists slammed the latest data on Wednesday. Senior director of research at Everytown for Gun Safety, the figures depict a distressing, but accurate, portrait of the dangers confronting our children today.
Here are some latest news:-
The threat of gun violence in our schools and communities has become a constant in our children's lives, she explained. Yet, school shootings are not inevitable – they are the result of years of policy inaction.
The National Rifle Association takes issue with the data's methodology. He also labeled the research a diversion from the real issues, citing the alarming Biden crime wave, policies that are too lenient on criminals, and the inaction of leftist district attorneys whose proper enforcement could save lives immediately.
We will keep you updated with all the latest information until then stay tuned to our website blhsnews.com.
Tyler is a passionate journalist with a keen eye for detail and a deep love for uncovering the truth. With years of experience covering a wide range of topics, Tyler has a proven track record of delivering insightful and thought-provoking articles to readers everywhere. Whether it's breaking news, in-depth investigations, or behind-the-scenes looks at the world of politics and entertainment, Tyler has a unique ability to bring a story to life and make it relevant to audiences everywhere. When he's not writing, you can find Tyler exploring new cultures, trying new foods, and soaking up the beauty of the world around him.