In San Jose, At least three people were stαbbed on Thursday in Milpitas and San Jose, and three more were hit by a car that a guy had carjacked, according to authorities. Three individuals were ki!!ed, three were injured, and two suffered grave injuries.
According to San Jose police, two stαbbings happened minutes apart in the city's southwest. The first occurrence happened in the city's Pepper Tree area at Kooser Road and Dellwood Way, close to Blossom Hill Road.
When police were called at 3:11 p.m., they discovered one victim who had been stαbbed and had severe injuries.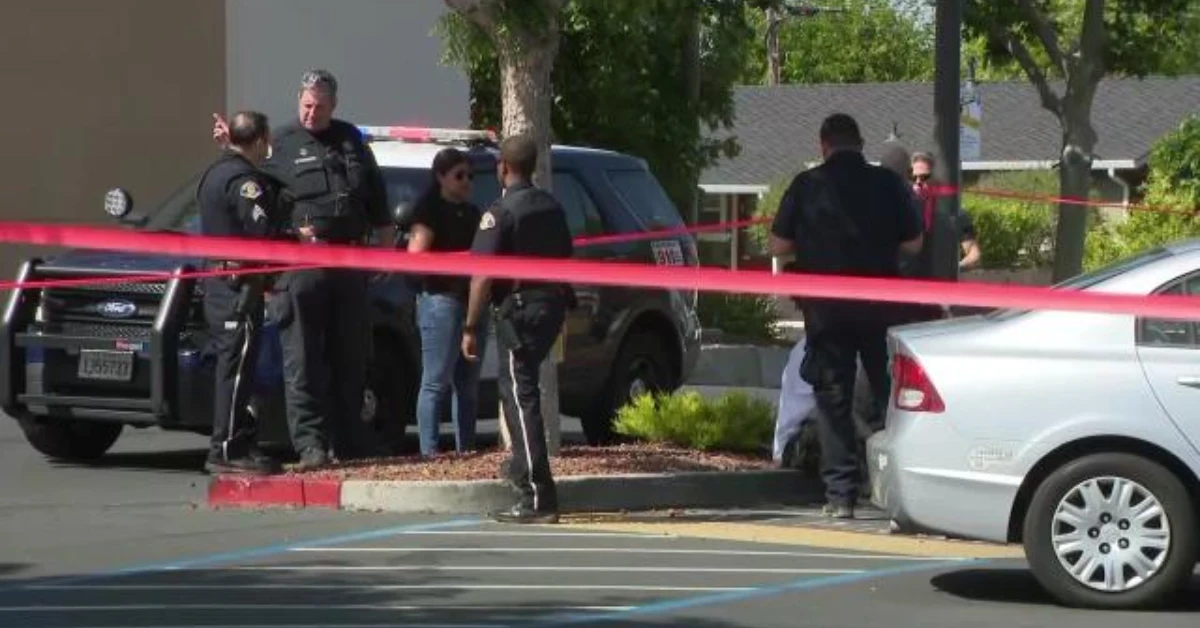 Officer Steven Aponte, a police spokesman, said the victim's car was stolen and driven about two miles to the 1800 block of Hillsdale Avenue, where the suspect carjacked another vehicle at about 3:31 p.m., stαbbed the driver and then fled in it, hitting a pedestrian in the parking lot of a Target store on the way.
The guy struck by the car sustained injuries that were not life-threatening, while the second stαbbing victim also sustained life-threatening wounds.
In the vicinity of E. Santa Clara Street and 16th Street, where the suspect seemed to attαck two pedestrians purposely, Aponte claimed that the suspect and his car were afterward seen. Both passed away from their wounds.
Here are a short video uploaded by Stephanie Magallon in the incident of Milpitas
I'm now in Milpitas— where police say they are investigating another stabbing at a Smart and Final.
The victim here died at the scene.
Milpitas police say they arrested the suspect nearby. They believe it's the same suspect behind the two stabbings in San Jose. pic.twitter.com/y8ZlV1KE1o

— Stephanie Magallon (@MagallonNews) June 2, 2023
Milpitas police looked into a stαbbing at 4:30 p.m. in the parking lot of a Smart & Final store on the 400 block of Jacklin Road. The victim on Jacklin Road received life-saving assistance from police, however, the victim passed away from their wounds, according to the police.
Shortly later, authorities in the area made an arrest near Midwick Dr. and Arizona Ave—Smart & Final shop. The suspect went unnamed.
Here are more related articles of news we publish on this site:
Police in Milpitas and San Jose said they thought the same individual was involved in each incident.
"We are currently working with [Milpitas police] to make sure that the suspect they have in custody matches the suspect that we have wanted for these incidents that I just described," Aponte stated. "As of right now, we feel comfortable that there is no ongoing threat to the public."
Aponte stated that detectives examine the possibility of connecting the suspect to further incidents.
"We're still investigating to see if there are additional crimes that have occurred that we're not aware of," Aponte said. "So if anybody has more information about incidents that involved violent felonies that occurred during this afternoon time period here in San Jose or in other neighboring jurisdictions, we want to know about those."
According to Aponte, the cause of the crime spree has not been determined.
Aponte stated that investigators would be at the various crime scenes for several hours, if not the entire night.
Tyler is a passionate journalist with a keen eye for detail and a deep love for uncovering the truth. With years of experience covering a wide range of topics, Tyler has a proven track record of delivering insightful and thought-provoking articles to readers everywhere. Whether it's breaking news, in-depth investigations, or behind-the-scenes looks at the world of politics and entertainment, Tyler has a unique ability to bring a story to life and make it relevant to audiences everywhere. When he's not writing, you can find Tyler exploring new cultures, trying new foods, and soaking up the beauty of the world around him.