This week, two teenage girls at a Tennessee high school d!ed of apparent overd0ses after taking a dr*g cocktail that investigators believe contained fentanyl. This is the latest tragic example of how easily this highly addictive and potentially fatal substance has spread to young people in recent years.
Fayette County District Attorney General Mark Davidson said that a third girl, a 17-year-old who also overd0sed at Fayette-Ware Comprehensive High School in Somerville but was later released from the hospital, was charged as a juvenile with two counts of second-degree m*rder and possession of a controlled substance.
Just 45 miles to the northeast of Memphis is the town of Somerville.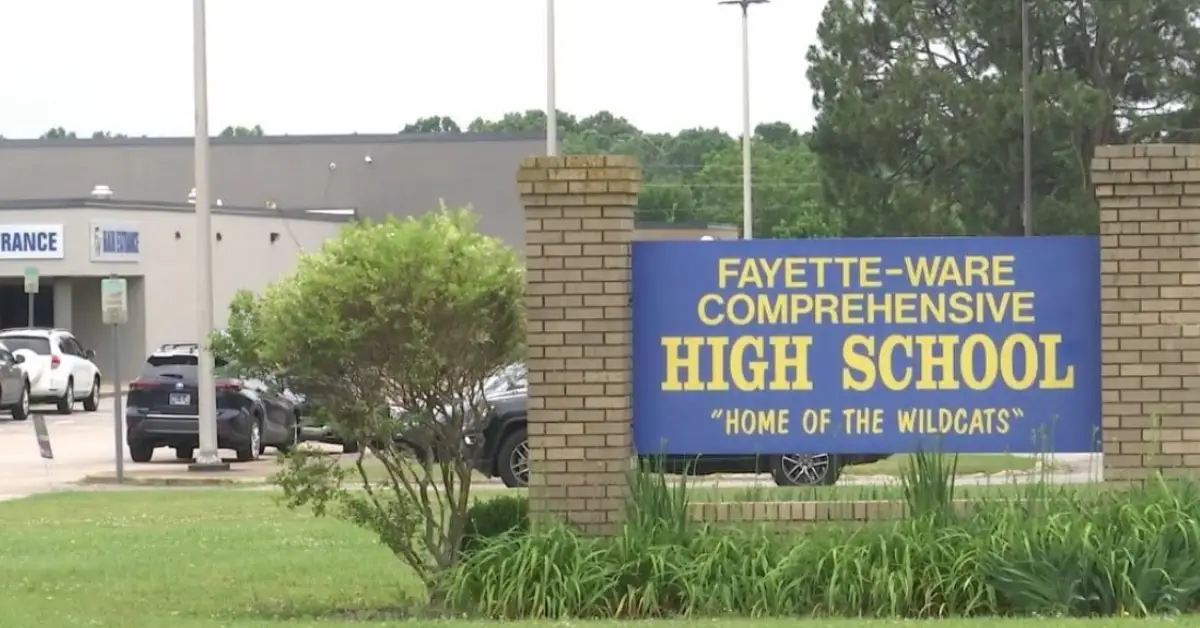 According to Davidson's interview with NBC News, the medical examiner must identify the cause and manner of de@th of the two students, ages 16 and 17, who were found de@d on Tuesday. Fentanyl is a suspect in their de@ths.
"This case is tragic. It's terrible," he stated. "And unfortunately, it highlights what we've been telling the public … about the dangers of fentanyl, how lethal it is and how prevalent it is becoming, and that if you buy any drug on the street, whether you think it's meth or cocaine or a pressed pill … it very well may contain fentanyl, and it very well might kill you."
You can check out the tweet we have mentioned below confirming the Two girls d!ed at a Tennessee high school in suspected overd0ses by the NBC News-
Two girls died at a Tennessee high school in suspected overdoses after taking a drug combination that authorities believe included fentanyl. https://t.co/spvwGGkpIh

— NBC News (@NBCNews) May 19, 2023
Davidson elaborated that the two de@d teens were discovered in a school parking area with the third unresponsive.
He said no decision had been taken on whether or not to charge the teen as an adult.
Three juniors at Fayette County High School were involved in a "terrible tragedy" on Tuesday, according to Facebook posts from the school district's superintendent, Versie R. Hamlett.
The names of the students have not been made public.
"First and foremost, we want to send our thoughts and prayers to the families of the young ladies who lost their lives," the post on Facebook stated. "A common thread throughout our district is family. This situation has rocked our family."
Hamlett also mentioned that the district collaborated with the Fayette County Sheriff's Office and the Tennessee Bureau of Investigation, "supporting their efforts in every possible way."
This Monday, the sheriff's office made a Facebook post reporting the de@ths of two juveniles from what appears to be dr*g overd0ses. A third kid is in critical condition at the hospital.
If you are interested in  reading the latest news about schools, then you can enjoy these posts we have picked for you:
Across the country, there have been reports of other teen overd0ses.
From September through March of this year, fentanyl overd0ses claimed the lives of over a dozen pupils at three different campuses in the Carrollton-Farmers Branch Independent School District in Texas. The de@ths totaled three.
A federal lawsuit claimed three people who resided near the school were responsible for the overd0ses. They are all facing charges of distribution conspiracy and possession with distribution intent.
Fentanyl, a synthetic opiate that is incredibly strong and addictive, has been wreaking havoc on adult populations for almost a decade now. The dr*g's widespread availability has facilitated its spread among young people in recent years.
In December, the Centers for Disease Control and Prevention stated that the median monthly overd0se de@ths involving fentanyl for people ages 10 to 19 climbed by 182% from July 2019 to December 2019.
The analysis revealed that between July 2019 and December 2021, more than 2,200 teenagers d!ed from overd0ses, with fentanyl being implicated in 84% of those de@ths.
Tyler is a passionate journalist with a keen eye for detail and a deep love for uncovering the truth. With years of experience covering a wide range of topics, Tyler has a proven track record of delivering insightful and thought-provoking articles to readers everywhere. Whether it's breaking news, in-depth investigations, or behind-the-scenes looks at the world of politics and entertainment, Tyler has a unique ability to bring a story to life and make it relevant to audiences everywhere. When he's not writing, you can find Tyler exploring new cultures, trying new foods, and soaking up the beauty of the world around him.