The trial of a former school resource officer accused of criminal child neglect for allegedly failing to approach the Parkland school g*nman is scheduled to begin with jury selection on Wednesday.
When a sh00ter opened fire at the South Florida high school on February 14, 2018, Scot Peterson worked as a school resource officer at Marjory Stoneman Douglas in Parkland.
Peterson, 60, lost his job in 2019 and was charged with numerous charges of child negligence after it was discovered through an internal inquiry that he had fled while kids were being attαcked.
During a pre-trial status conference on Tuesday, a Broward County judge stated that Peterson could spend up to 95 years in a state jαil if found guilty of all charges, including seven counts of child neglect, three counts of culpable negligence, and one count of perjury.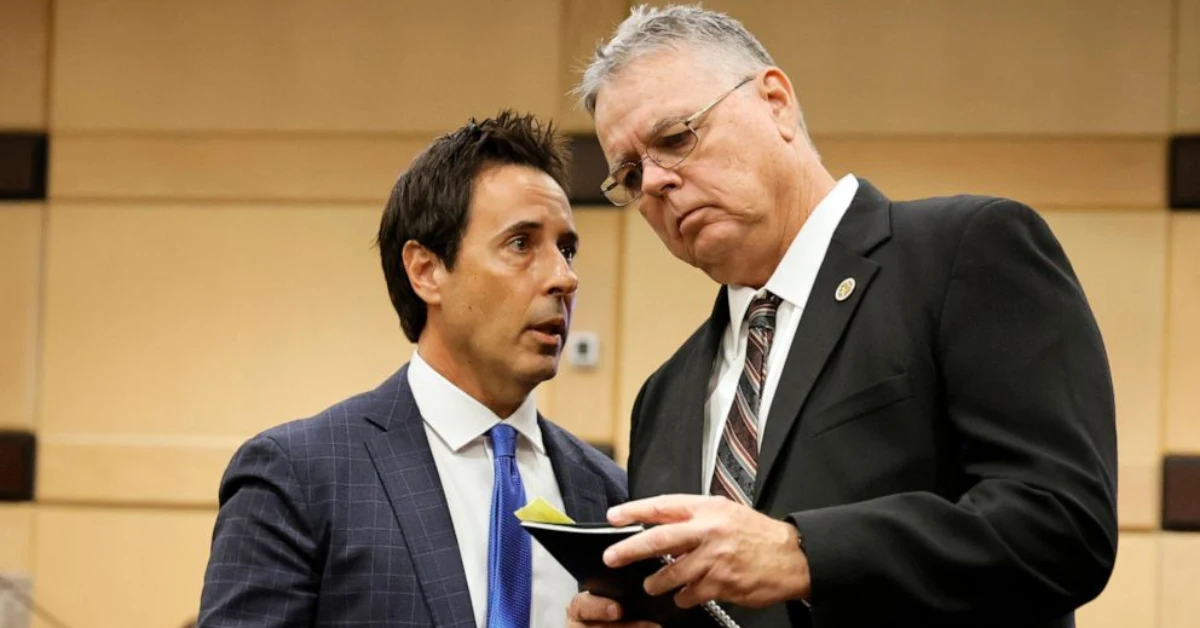 Peterson has declared himself innocent of all charges.
On the report of an internal investigation conducted by the Broward County Sheriff's Office, Peterson "did absolutely nothing to mitigate the [Marjory Stoneman Douglas] shooting," the agency said in a statement.
Peterson did not enter the school to engage the sh00ter as the teenager began to fire inside Building 12, as per the surveillance footage and police radio broadcasts.
ABC News shared the same incident on its official Twitter handle: 
Scot Peterson is charged with felony child neglect for allegedly failing to confront the Parkland school shooter, who killed 14 students and three staff members in 2018. https://t.co/XQC3ITB8qG

— ABC News (@ABC) May 31, 2023
The allegations against Peterson are related to the six fatalities and four injuries on the third story of Building 12 after the officer entered the structure. The prosecution said he allegedly made a false statement asserting that he also did not hear g*nfire.
The defense argued that entering the building is "traumatizing" and that the prejudicial effect would be "extraordinary," the state insisted that jurors should be permitted to do so because all but one of the charges stemmed from what happened there.
Here you can also look up the other school news articles on our website, read below:
The argument was made during Tuesday's status hearing in a Fort Lauderdale courthouse.
The judge promised to issue a written decision by June 5, according to ABC Miami affiliate WPLG.
When the criminal complaint was brought against Peterson in June 2019, he served as a sheriff's deputy in Broward County for over 30 years.
Legal experts referred to the accusations as being unusual at the time of his detention. Most of the Parkland community supported the action, while one parent of a student who d!ed on the third floor called Peterson a "coward."
Nikolas Cruz, the sh00ter and a former high school student was found guilty of 17 counts of first-degree mu*der and 17 counts of attempted first-degree mu*der and received a life sentence last year.
Patricia Gault is a seasoned journalist with years of experience in the industry. She has a passion for uncovering the truth and bringing important stories to light. Patricia has a sharp eye for detail and a talent for making complex issues accessible to a broad audience. Throughout her career, she has demonstrated a commitment to accuracy and impartiality, earning a reputation as a reliable and trusted source of news.