A Texas school shooting survivor in a Sunday audition brought the "American Idol" judges to tears.
Trey Louis, 21, a salesperson from Santa Fe, Texas, often known as "Trey from the Fe," sang a moving cover of Whiskey Myers' "Stone" for Katy Perry, Luke Bryan, and Lionel Richie. He received a standing ovation from them.
"You got the great voice," Bryan said to Louis. Yet the judges weren't moved to tears by Louis' performance.
"In May 2018, a gunman walked into my school," When Louis was asked why he was auditioning, he spoke to the judges.
"I was in art room one. He shot up art room two before going to art room one. Lost a lot of friends. Eight students and two teachers were killed, and it's just really been negative, man. Santa Fe has had a bad rap here since 2018."
On that particular day in 2018, a 17-year-old student wearing a trench coat and carrying a shotgun and a revolver stormed into a classroom at Santa Fe High School in southeast Texas and started shooting.
An exchange student from Pakistan and a substitute teacher with a "thirst for life" were two of the ten persons killed. Authorities reported that thirteen people had injuries.
Sighing, Richie appeared to be wiping away tears. Perry started crying into her hands and lost it.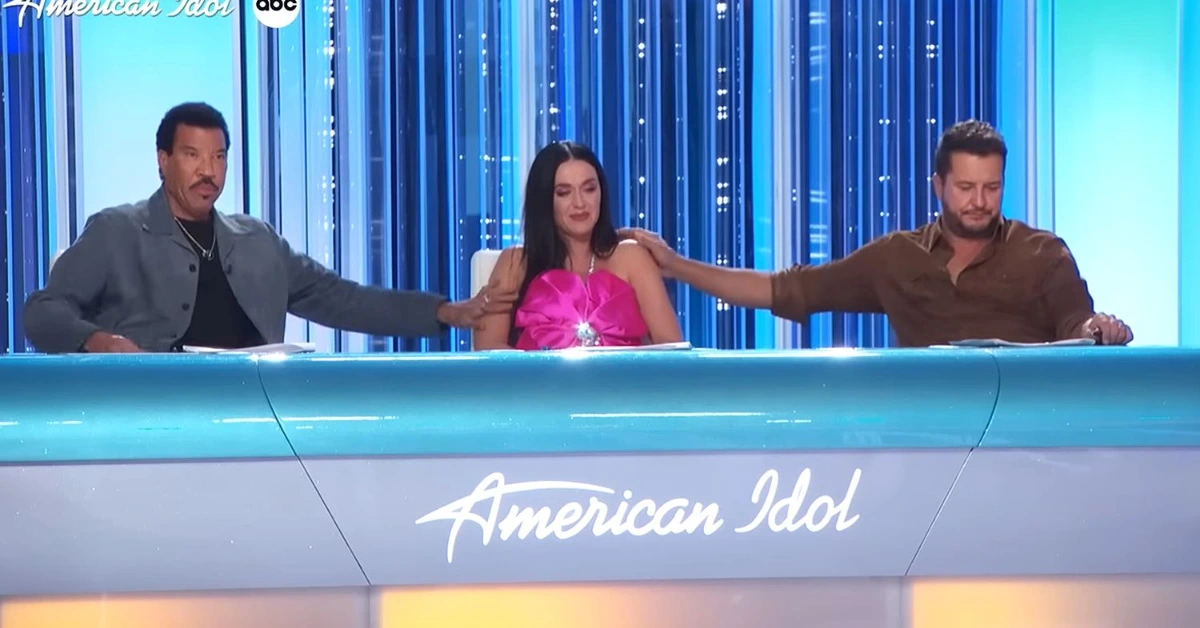 "Our country has … failed us," she yelled, using expletives. "This is not OK. You should be singing here because you love music, not because you had to go through that. … You didn't have to lose eight friends. I hope that you remind people that we have to change."
Louis reported the incident on Instagram at the time. He was in class that morning working on an art project when he heard a loud explosion coming from the room next door.
He ran to a cupboard at the room's rear to conceal himself. Louis was allowed to leave the school by a classmate he identified as "Christian," who offered to close the closet door.
"I'm not going to be the same. No one in art class will be the same; these teachers will never be the same. The school won't be the same," Louis wrote at the time.
According to Louis, two professors and two students, including Christian, did not survive.
"We have tolerated this for so long, for too long. It's become a norm," Richie said.
The three judges gave Louis a "yeses," They hugged him before delivering the coveted phrase, "You're going to Hollywood."
Check out more related articles we've published:
Like Louis', gun violence in schools has permanently altered many students' lives nationwide.
This month, a gunman opened fire at two Michigan State University campuses, leaving three students dead, and five others hurt. He then led authorities on a search that stopped when he shot himself.
Others who knew the victims described them as "tremendous" leaders and athletes, "great friends" who were "liked by everyone," and "straight-A students" who aspired to become doctors.
The Gun Violence Archive, a nonprofit organization that keeps tabs on the progression of what has been dubbed an American sickness, reports that there have been 94 mass shootings in the country this year.
A mass shooting is an incident where at least four persons are shot, excluding the shooter.
Tyler is a passionate journalist with a keen eye for detail and a deep love for uncovering the truth. With years of experience covering a wide range of topics, Tyler has a proven track record of delivering insightful and thought-provoking articles to readers everywhere. Whether it's breaking news, in-depth investigations, or behind-the-scenes looks at the world of politics and entertainment, Tyler has a unique ability to bring a story to life and make it relevant to audiences everywhere. When he's not writing, you can find Tyler exploring new cultures, trying new foods, and soaking up the beauty of the world around him.