Sean Strickland, the recently minted UFC middleweight champion, was once hurt in a motorcycle accident. Although Strickland was able to recover and return to compete fully, the doctors cautioned him against competing.
After a training session in December 2018, Strickland was riding home on his motorcycle when he collided with a van. He spent hours unconscious following the accident. 'Tarzan' found himself surrounded by physicians and a police officer when he eventually came to.
Most medical professionals encouraged him to cease fighting after the accident. The medical staff at the UFC Performance Institute, however, supported and motivated him on the path to recovery.
Strickland had to undergo surgery because the injury caused his patella tendon to tear and separate from his knee. Even after having surgery to replace his kneecap, his leg was still severely injured, and it took a long time for it to heal enough for him to resume fighting.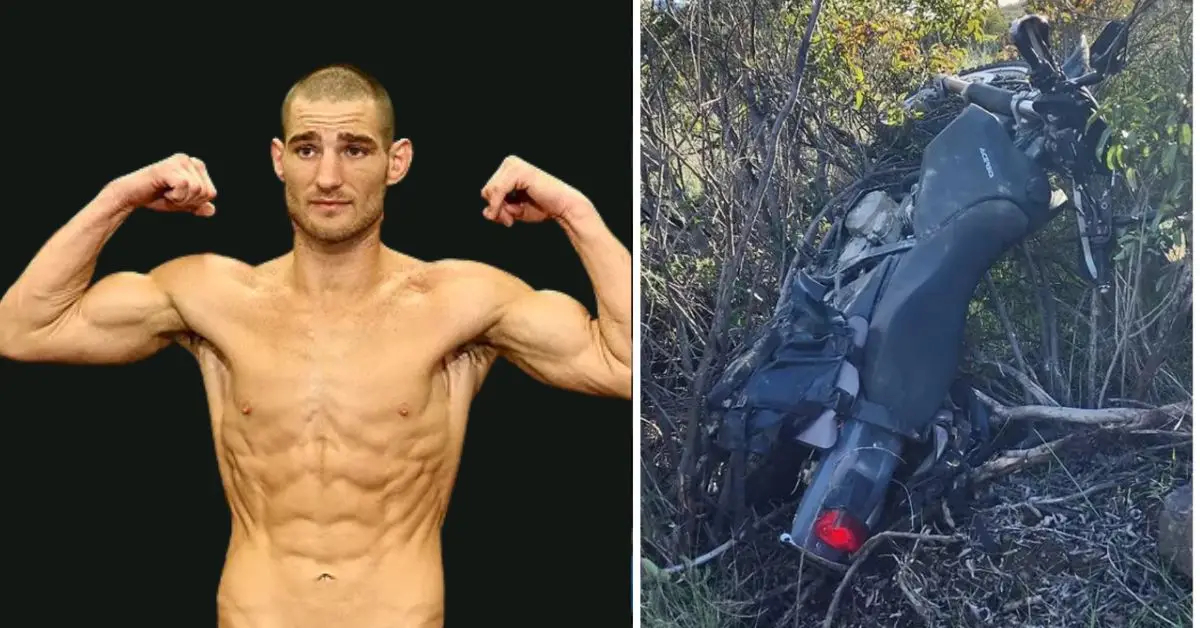 Sean Strickland was fortunate to recover from the incident fully, and five years later, he was able to win the middleweight title in the UFC by pulling off one of the biggest upsets in the division's history.
Here, you can also read about other accident details:
Sean Strickland Discusses His Victory Over Israel Adesanya
At UFC 293, Sean Strickland recently faced Israel Adesanya in action. Adesanya was predicted to win the middleweight championship fight quite easily going into it. The Last Stylebender, however, was defeated by "Tarzan," who had other ideas.
Sean Strickland joined Megan Olivi for an interview after defeating Israel Adesanya by unanimous decision. In the conversation, he discussed his triumph and said the following:
"I think I'm one of the best strikers in the world. I thought I would be walking away a little bloody, little messed-up looking, but I didn't really take much damage other than checking a few kicks but yeah I still don't really, I still can't quite wrap my head around, I thought it would be a little harder."
Here, you can watch the following video to hear Strickland's comments.
Tyler is a passionate journalist with a keen eye for detail and a deep love for uncovering the truth. With years of experience covering a wide range of topics, Tyler has a proven track record of delivering insightful and thought-provoking articles to readers everywhere. Whether it's breaking news, in-depth investigations, or behind-the-scenes looks at the world of politics and entertainment, Tyler has a unique ability to bring a story to life and make it relevant to audiences everywhere. When he's not writing, you can find Tyler exploring new cultures, trying new foods, and soaking up the beauty of the world around him.