Since the pandemic began, instructors say, student behaviour has altered; more children are stressed, more act out, and more are glued to screens.
However, Philadelphia's schools are observing changes of a different kind: an increase in adults' troublesome behaviour. Parents and other family members of students are increasingly coming to schools to get revenge on teachers, students, or other parents rather than to try to resolve conflicts, whether they involve student disagreements or bullying.
An argument between two students at Edison High School on November 10 got worse when outraged family members dropped by during the school day. After being Maced, the grandmother of a pupil stabbed a student in the finger and another family member in the shoulder.
The 58-year-old grandma and a 17-year-old student were taken into custody by Philadelphia police. According to Kevin Bethel, the safety chief for the Philadelphia School District, at another high school, a parent who was upset came to the campus to confront a climate manager and a gun accidentally dropped out of the parent's pocket.
Also Read 
According to Bethel, family members don't often threaten or damage school employees or students, but it "happens frequently, and we're afraid. Parental involvement has grown, as has the level of strain. There is a growing expectation that the school system will be held accountable when we can't even get the parents to attend the meeting.
According to district records, there were 98 instances of attacks, threats, or harassment committed by relatives of students during the previous academic year. In the 217 schools in the district so far this school year, there have been 35 threats and five assaults on staff members by parents. By the same point in the previous school year, there had been two assaults, four cases of harassment, and 41 family member threats.
The American Psychological Association also claims that, despite an increase in alarming parental behaviour in Philadelphia, the pattern is widespread. The organisation surveyed teachers, administrators, and school psychologists between the summers of 2020 and 2021, and found that 42% of administrators and 29% of instructors reported having received violent threats from parents since the pandemic began. The APA stated in a policy brief that those rates are "very troubling."
Many city families "are in crisis mode," according to Kirby Wycoff, a school psychologist and associate professor in the counselling and behavioural health department at Thomas Jefferson University. Communities that have historically been disenfranchised, such as Philadelphia, endure trauma at much higher rates than other communities, and when this happens, they may resort to unhelpful behaviour.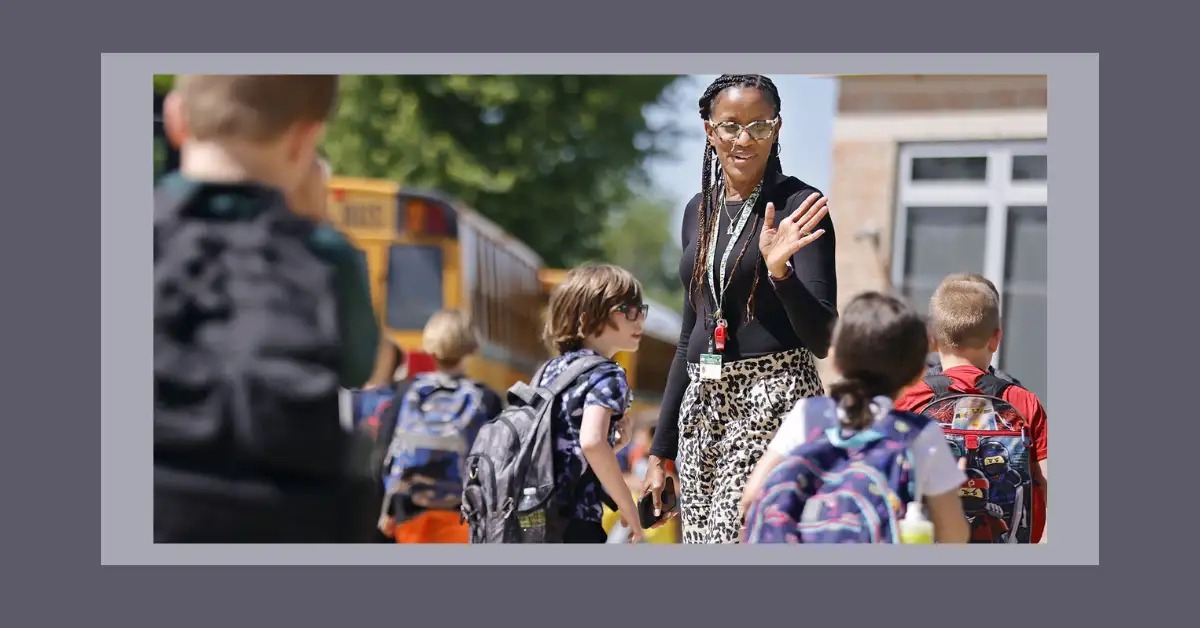 With the epidemic still having an impact, inflation, and gun violence, "these families are anxious, overburdened, and unsure of how to get their needs fulfilled. Although it's not acceptable, I can see where it's coming from, Wycoff added.
That was not intended, according to district spokesperson Monique Braxton. If staff members believe that a parent's behaviour is harmful, they can and should report it to the district's office for school safety or, if necessary, the city police, she advised.
Nobody should have to put up with that behaviour, Braxton added. "We have made it very clear that physical violence or harassment against school system personnel is unacceptable.
The district is increasingly turning to the municipal police, according to Bethel, whose school security unit is unarmed, to assist diffuse situations involving parents.
"We're not seeking to detain parents, exactly. They must comprehend the sacredness of the school, even though that is not our aim, Bethel added. "We want parents to show there and offer assistance and calm the situation; we don't want them to bring gasoline and exacerbate things. At some point, we do have to hit the reset button.
The psychologist Wycoff stated that "resources" and "prompt trauma-informed practises across systems" are the solution to the issue. We'll struggle to move toward a safer, healthier environment until we take care of those fundamental requirements. Keep checking The Express for further updates.