One of the youngest high school grads ever, a nine-year-old Pennsylvania kid who enjoys science and computer programming has already begun amassing credits toward his college degree.
David Balogun just graduated from the Harrisburg-based Reach cyber charter school after attending classes online from his family's residence in the Philadelphia suburb of Bensalem, according to a broadcast on Saturday by the neighbourhood television station WGAL.
According to a list produced by the history and culture website oldest.org, David's accomplishment places him among the youngest known kids to ever graduate from high school.
Only Michael Kearney, who set the Guinness world record for youngest high school graduation in 1990 at the age of six and went on to receive a master's degree at age 18, was younger than David on that list. Kearney also won more than $1 million on game shows and still holds that record today.
Also, Read 
The Pulitzer Prize-winning writer Ronan Farrow, who was 11 when he graduated from high school, would rank lower than David on that list.
After completing his studies, David told WGAL that he already knew what he wanted to do for a living. He told the station, "I want to research supernovas and black holes as an astrophysicist."
Even though David's parents have advanced degrees, they admitted to WGAL that raising a youngster with such a remarkable brain is complex.
David's mother, Ronya, told the publication, "I had to think outside the box." Throwing the balls around the house and participating in pillow fights when you shouldn't. He is a nine-year-old with a brain capable of recognizing and comprehending many ideas older than he is and occasionally older than I am.
David revealed to WGAL that a few of his favorite professors kept him interested in his work and encouraged him to advance.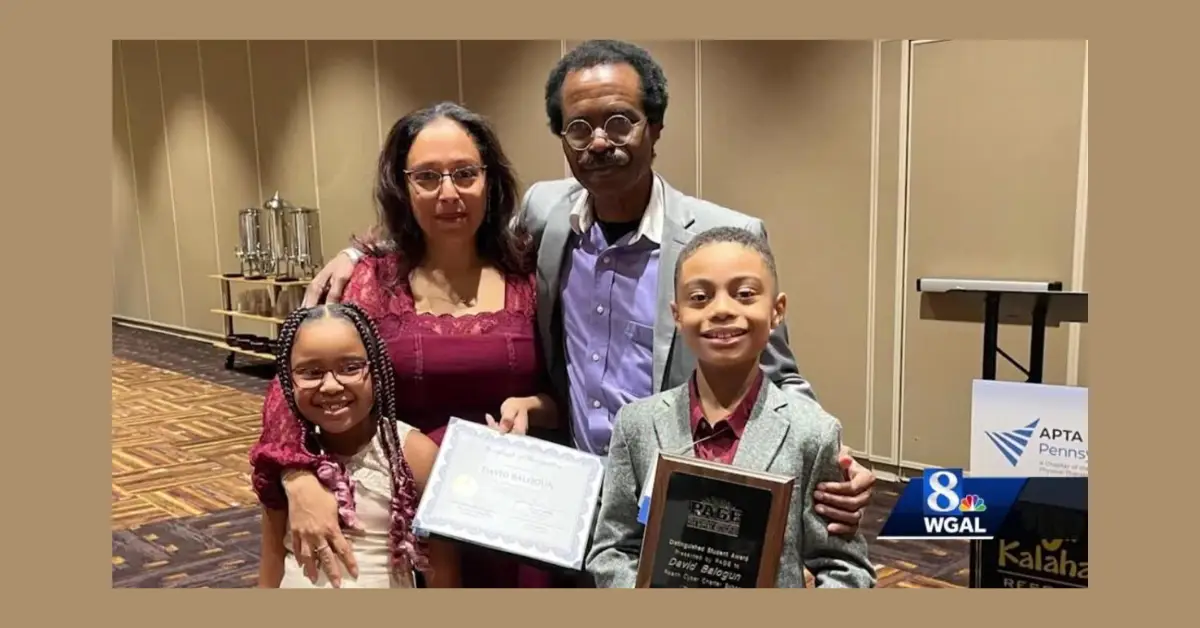 He said, "They didn't slow me down." "They supported me and said, 'He can accomplish this,'" He is capable of that. We're just thrilled that we can individualize his training, one instructor told WGAL.
David's teachers concurred that they gained knowledge from their unusually gifted student, known to his family as a computer programming and science wiz. David was an outstanding student who "certainly affects the way you think about teaching," said his science instructor Cody Derr.
Since graduating from Reach charter, David has completed one semester at Bucks County Community College. He and his family have been investigating other colleges and institutions to see which would be the most excellent fit for a youngster who, in addition to his academics, is pursuing a martial arts black belt, takes part in other sports, and plays the piano.
When I moved to [Pennsylvania], I asked myself, "Am I going to send my nine-year-old to Harvard?" Henry, David's father, spoke of the family's hunt for a college. "No." Stay tuned to The Express for more updates.