After claiming to have a gun on campus, a 14-year-old Osceola Middle School student from Okeechobee has been charged with aggravated assault.
The 14-year-old child told authorities that he had threatened another student on Thursday by stating he would bring a pistol to school, according to a statement from the Okeechobee County Sheriff's Office. The student dressed in an oversize "hoodie" sweatshirt with one sizable, double-hand pocket across the front on Friday.
Must Check
Many pupils claimed to have seen the 14-year-old holding something that resembled a firearm in the front pocket of the sweatshirt. The 14-year-old reportedly tightened a grasp on something in the front pocket of his sweatshirt and responded, "Yes!" when they inquired if he had taken the pistol to school as he had threatened to do.
The event was promptly reported to staff, and minutes later, school officials ordered a complete lockdown and dialed 911. Along with the on-site School Resource Deputy, numerous law enforcement officers from the Okeechobee County Sheriff's Office, and the Okeechobee City Police responded.
The teenager in question was captured "within the first four minutes of being identified," the Sheriff's announcement states. The room was locked, checked for other pupils, and made safe.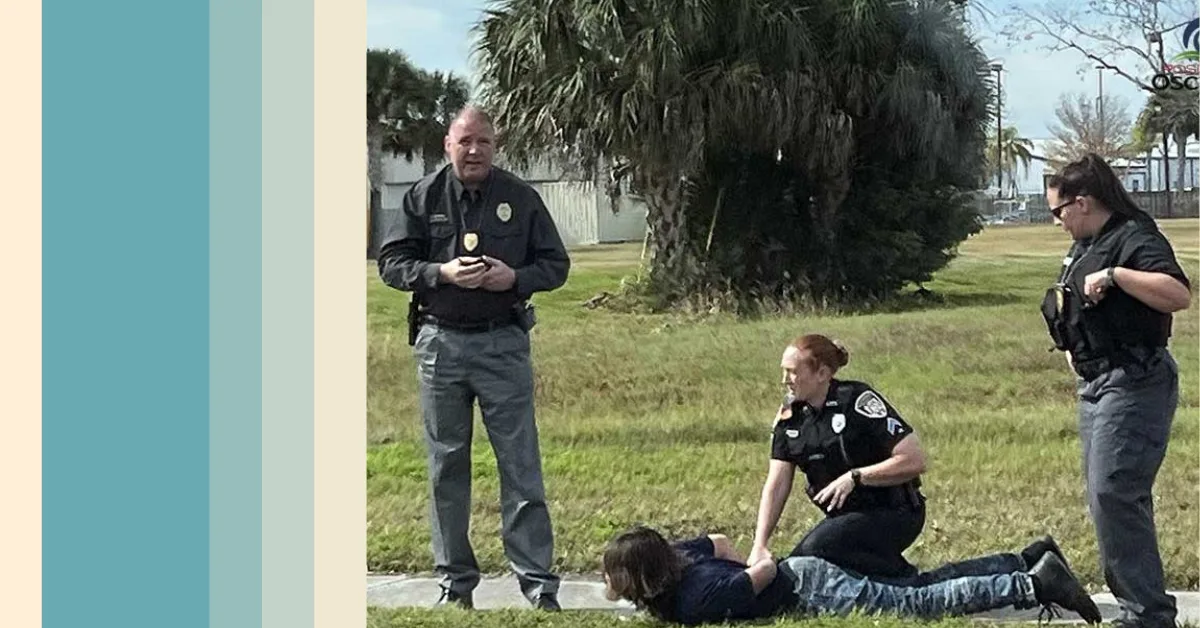 The child revealed, after being questioned, that he had purposefully led everyone around him to believe he was holding a gun inside his hoodie and had told other classmates he had one. But it turned out that the item in the hoodie pocket was just a tiny plastic bottle of Lipton Ice Tea.
The kid was accused of second-degree misdemeanor Disruption of School Proceedings and felony Aggravated Assault. The Okeechobee County Jail received his booking.
Please share this with your friends if you find it interesting. Visit The Express for more celebrity updates and breaking news.