In a shooting at a high school in St. Louis, Missouri, two people—a student and a teacher—were killed. The shooter was later slain by police. Additionally, seven people were hurt in the attack on Central Visual & Performing Arts High School on Monday, and additional students reported tight escapes.
A 19-year-old former student has been identified as the shooter. He reportedly had an AR-15-style rifle and hundreds of rounds of ammo on him, according to the police. Alexandria Bell, a student, and Jean Kuczka, a 61-year-old physical education instructor, were named as the two victims.
According to local media, all seven injured—three girls and four boys—had non-life-threatening wounds. Police continue to look into possible motives. According to authorities, the shooter sought to justify the shooting with a handwritten note that was left at the site and made mention of his sadness.
You may also be interested in:
According to St. Louis Police Chief Michael Sack on Tuesday, the shooter had more over 600 rounds with him. Some were found in a sack or had been abandoned in the school's stairwells, while others were discovered strapped to his chest. "This could have been much worse,"
He continued by saying that he was pleading with people to speak up if they knew of someone who was experiencing mental distress or who was talking about "doing harm to others." Currently aiding the probe are FBI agents.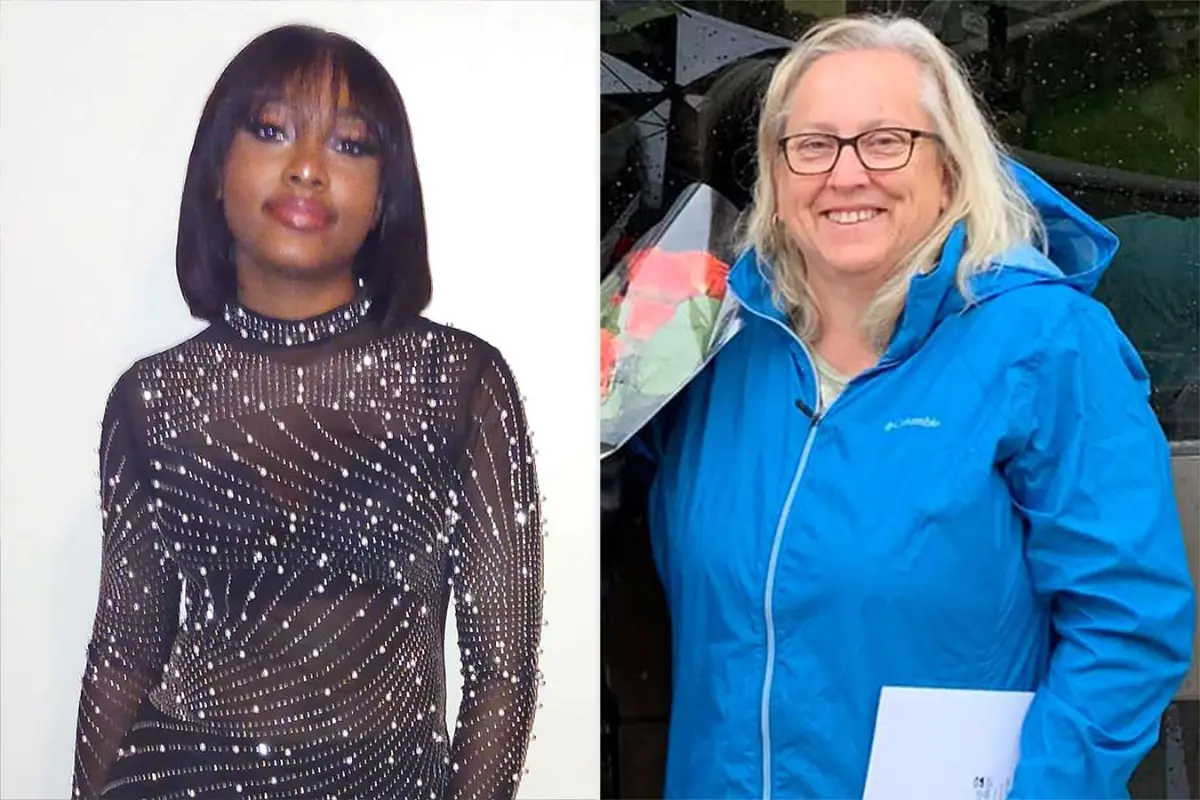 Students were forced to barricade classrooms during the attack, jump from windows, and flee the structure. One student reported that the assailant approached a friend and asked, "You ready to die?" to the local television station KMOV.
Raven Tim said: "We just ran real, real fast… and we were just crying, all shaken up about it." Taniya Gholston, 16, told the St. Louis Post-Dispatch that the shooter had tried to shoot her in her classroom. "I was trying to run and I couldn't run," she said. "Me and him made eye contact but I made it out because his gun got jammed."
She claimed to have heard the assailant stating."I'm tired of this damn school". The shooter, according to the police, graduated from the institution last year and had no prior criminal activity. According to a biography found online, one of the fatalities, Jean Kuczka, was a grandmother to seven children and had been a teacher at the school since 2008.
"My mom loved kids," The Post-Dispatch was informed by her daughter Abigail Kuczka, who also stated that her mother had died defending her pupils. Only one month separated the second victim, 15-year-old Alexandria Bell, from becoming 16.
"My daughter was planning on coming out here to California and celebrate her birthday with me," According to her father Andre Bell, local TV station KSDK. "But now we have to plan her funeral". All seven of the students who were hurt in the incident are either 15 or 16 years old, and their conditions are stable.
Also, check similar posts:
Mr. Sack reported that one allegedly broke an ankle after jumping from a third-floor window, while two others sustained bruising. Four people sustained bullet or grazing wounds. "Our children shouldn't have to experience this,"Following the incident, St. Louis Mayor Tishaura Jones stated at a press conference.
"They shouldn't have to go through active shooter drills in case something happens. And unfortunately, that happened today." According to data from the Education Week publication, this year has already seen at least 35 school shootings in which at least one person has been killed or injured.
Following a shooting rampage at his high school in November of last year, a youngster in Michigan entered a guilty plea to 24 crimes, including terrorism and first-degree murder.