Meridian Township: Following the discovery that the shooting threat at Okemos High School on Tuesday was a hoax, law enforcement, teachers, and parents were left to pick up the pieces after briefly putting the school community on edge. Due to the commotion, all Okemos schools were closed on Tuesday and will be closed again on Wednesday.
In order to investigate the calls that falsely claimed there were active shooters at schools across Michigan, including Okemos, agents are collaborating with the Michigan State Police and other law enforcement, according to Assistant Special Agent in Charge David Porter of the Grand Rapids FBI office. Officials are trying to figure out if the calls are connected and who made them because they were all made on Tuesday morning around the same time.
"It's not a joke and unfortunately we live in an era where we see what happens when this is real," Porter said. "The drills aren't a joke. The responses aren't a joke. The resources that are spent on something like this aren't a joke. When you make false reports like this, it's dangerous and it's a crime. You put people at risk."
The most recent piece:
Ingham County Central Dispatch got one 911 call reporting the incident shortly after 9 a.m., according to Meridian Township Police Chief Ken Plaga. He said on Tuesday afternoon that police arrived on the site in 3 minutes. According to Plaga, law enforcement officials have verified the phone number from which the call originated and are now looking into the caller's possible location.
It is noteworthy, according to Ingham County Sheriff Scott Wriggelsworth, because there was only one call. He claimed that if the shooting had actually occurred, they would have anticipated numerous calls.
"Within 6 minutes of the call, the first two Meridian Township police officers had cleared the room where supposedly this shooting had happened," Wriggelsworth said. "That is an incredible response."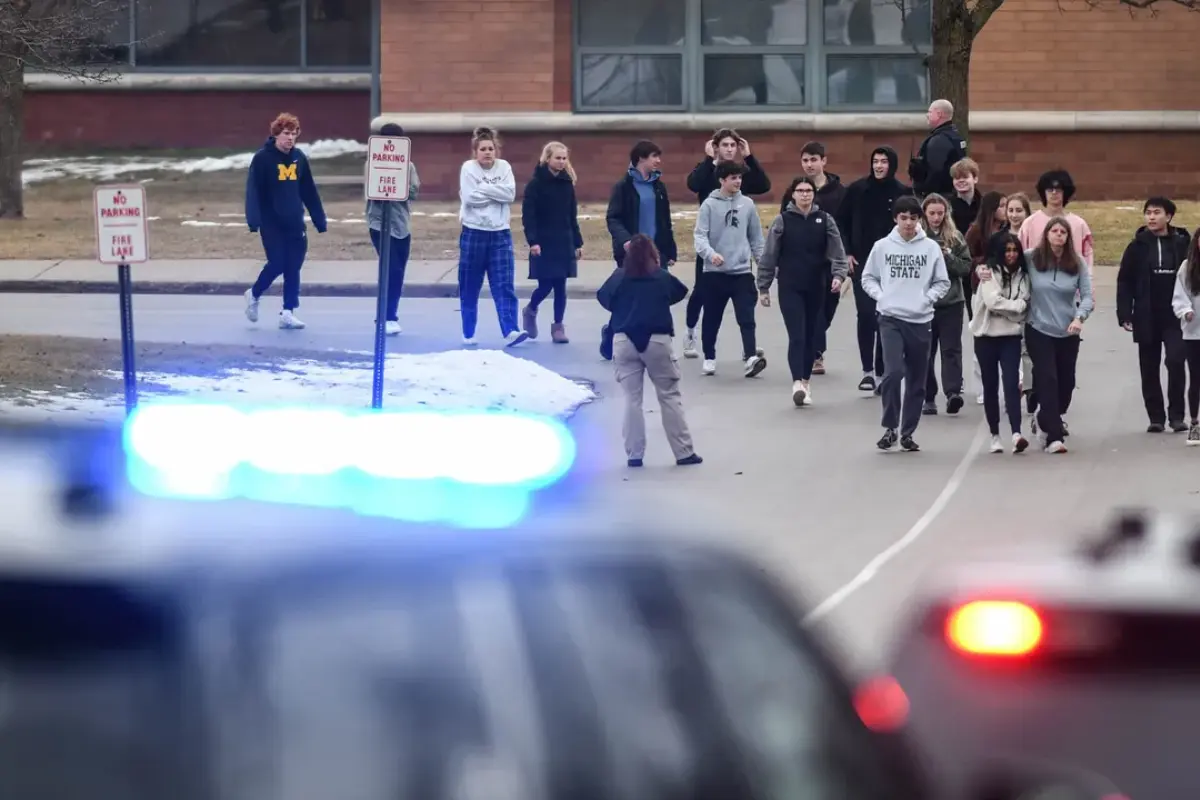 The school system carried out its emergency response plan, closing Okemos High School and informing parents that all district buildings would release students "via car line only." Tuesday's afternoon and evening events were all postponed. Wednesday also saw a cancellation of classes.
"Keeping our kids and staff safe is an incredible responsibility that we take very, very seriously. We have safety protocols that are in place and practiced regularly throughout our system, K-12," John Hood, the superintendent, said. "Our students and staff did a remarkable job implementing those, without question, from the beginning to the reunification with parents at the end of the event today."
According to school authorities, kids and parents will have access to mental health counsellors at all school buildings on Wednesday from 12 to 2 p.m. When the schools resume on Thursday, there will also be counsellors on hand.
According to officials, similar hoax shooting calls to schools were made in Jackson, Battle Creek, Portage, Ann Arbor, Saginaw, Muskegon, and Detroit. "We are working in conjunction with other law enforcement agencies to find this person and bring criminal charges," Tuesday's news briefing featured comments from Plaga.
John Dewane, the prosecutor for Ingham County, pleaded with anyone with information on the incident to come forward so that the offender may be held accountable.
Also, look at:
"These reports are terrifying to teachers, parents, students, community members, law enforcement and anyone who has a loved one inside an education building" In a press release, Dewane stated. "Any threat of violence against our schools, even when deemed to be false, should be addressed to the fullest extent of the law. This was no mere hoax or victimless prank. For many students and their families, the terror was all too real."
Dewane said he believes more than one person knows the details behind the false shooting report.  "Making threats of violence against a school has very serious consequences, whether a person is joking or not," he said. "Students could face discipline within the school district to include expulsion or suspension. Likewise, individuals could face criminal prosecution. My office takes these cases very seriously and will hold offenders accountable."