On Wednesday morning, Cathedral City police responded to a threat against kids at James Workman Middle School and ordered a lockdown at Rio Vista Elementary School. They later detained a 39-year-old male and a 12-year-old in connection with the incident.
The Cathedral City Police Department reports that patrol officers went to James Workman Middle School on Wednesday at about 9 a.m. in response to a tip that a kid had sent other pupils a threatening video from off-campus in which he flashed two firearms.
According to Palm Springs Unified spokesman Joan Boiko, school officials reported the video to the police and there was no threat to the school.
According to the Cathedral City Police Department, police officers established the youngster in the video was a 12-year-old who wasn't at school on Wednesday after speaking with school administrators.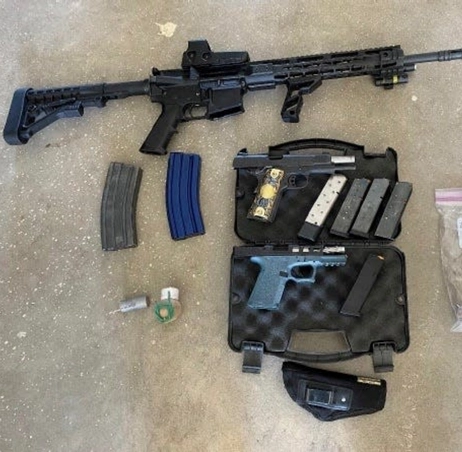 A search warrant was approved for the detectives to search the juvenile's home in the 67-700 block of Verona Road.
Police asked for the Rio Vista Elementary School to be placed on lockdown because the residence is close by.
Rio Vista Elementary was kept on lockdown from 11:25 until roughly 11:46 in the morning.
Police arrested Roman Rodriguez, 39, and the youngster at their house during that period. Three more firearms, including the ones shown in the video that served as the basis for the inquiry, were also found by the police.
Due to criminal threats, the 12-year-old was detained and sent to the Indio Juvenile Hall.
Have a look at some of the latest trending news:
Rodriguez was detained on suspicion of endangering a kid, being a felon in possession of a firearm, having an unauthorized rifle, and having an unregistered firearm. He was sent to Indio's Riverside County Jail.
Whether Rodriguez and the boy are related is not yet known.