Officials said Tuesday that the 15-year-old Florida boy caught on camera last week beating a 9-year-old girl on a school bus had been charged with battery.
The video, filmed by a classmate, showed two boys hitting the third-grader at Coconut Palm K-9 Academy in Homestead, Florida, as she tried to defend herself.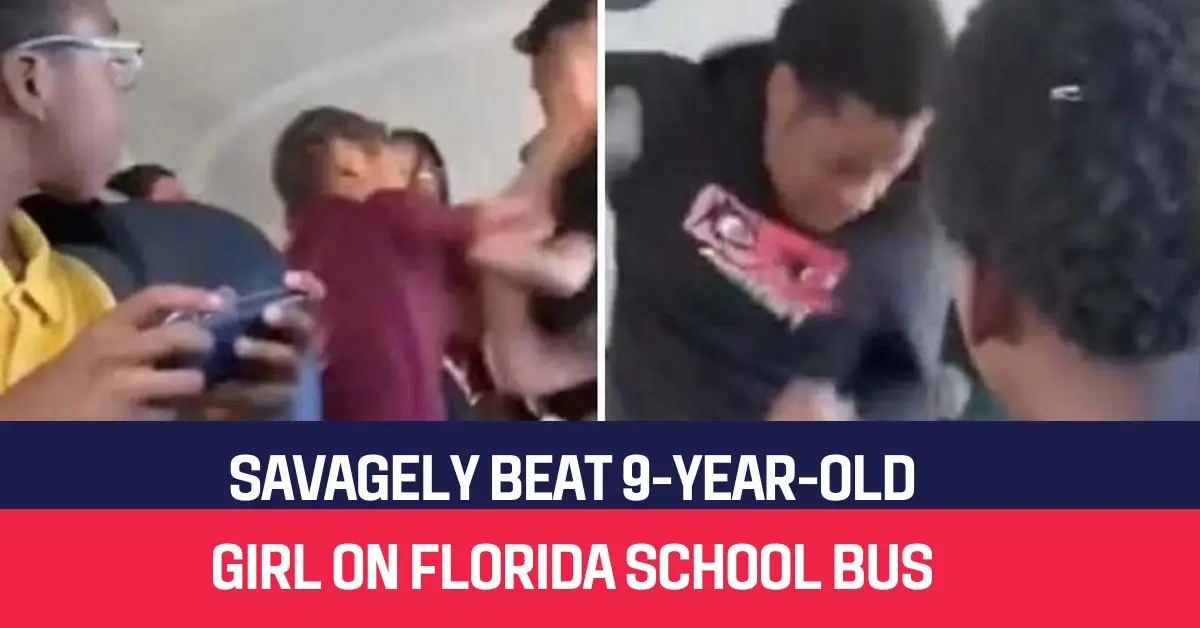 In the nearly 30-second video, no one steps in to help the young girl. After the school's police officer looked into what happened, the boy was given a civil citation. According to the New York Post, Miami-Dade State Attorney Katherine Fernandez Rundle later said that was not enough.
Fernandez Rundle said Tuesday,
"We believe that, based on the evidence and the circumstances, the use of a civil citation was incompatible with the level of violence displayed by the 15-year-old against his much younger and smaller victim," "As a result, we have filed criminal battery charges with our juvenile courts."
Because he is a teenager, his name is kept secret. Also, the victim's mother had told Local 10 News that she planned to press charges.
Have a look at some of the latest trending news:
"My goal is not to incriminate any other children," the mother said Thursday. "My goal is to make sure they have the security for the kids to make sure this doesn't continue to happen."
The mom said that her two older kids had also been bullied at school when they were there. Even though people complained, counselors and administrators did nothing to help. Instead, school officials told her to put her three kids in a different school.
Teen who savagely beat 9-year-old girl on Florida school bus charged with battery. pic.twitter.com/BYzyNo9YL7

— Daily Loud (@DailyLoud) February 8, 2023
The girl's father was also angry. He wrote on Facebook, "I want to set up a rally and confront the school head-on," "The lack of security is unreal, and the lack of security on the bus is ridiculous… The bullying must stop!!!"
You are everything I ever dreamed of and more." Keep yourself updated with all the latest news from our website, blhsnews.com, and get all the recent updates.