Saint Paul, Minnesota On Friday, a stabbing at St. Paul's Harding High School claimed the life of a 15-year-old student. The suspect, a 16-year-old male who is also a student at the high school, has been taken into custody, according to St. Paul police.
The victim was being treated by staff members when police arrived at the high school soon after 11:45 a.m., according to police, and he was later taken to Regions Hospital where he passed away. Both victims and suspects have not been located.
Check out more related articles:
Authorities said that they are still doing their investigation and trying to determine what exactly happened before the tragedy. The victim's identity and the circumstances of his passing will be determined by the Ramsey County Medical Examiner. Tim Walz, the governor, expressed his "heartbreak" for the Harding High School community.
I'm devastated for the Harding High School community and the family of a student who lost their lives today as the father of a St. Paul student. We have pledged our unwavering assistance, and we have received confirmation that the area is now secure.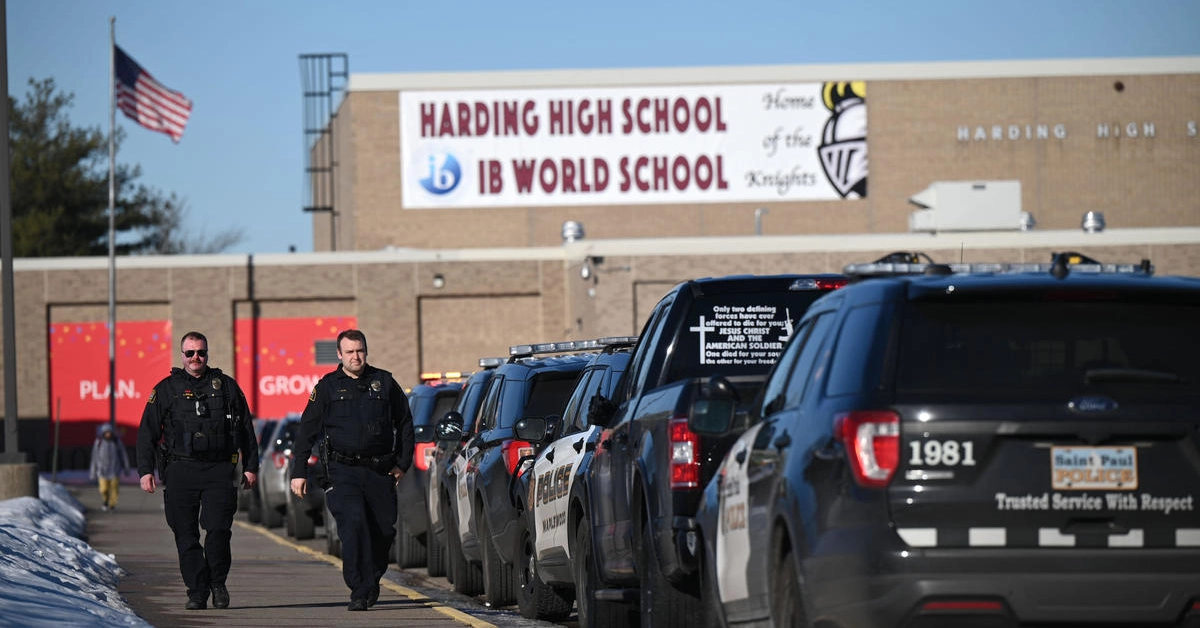 Around 11:45 a.m., the school was placed on lockdown, and children weren't let out until 1:20 p.m. In order to reach their children who were inside, some parents gathered outside the school. Authorities claim that as a result of the incident, the school implemented safety precautions. The stabbing marks the first homicide of 2023 in the city.
The following statement was made public by the Minnesota Department of Education:
We are deeply saddened by the news of the death of a student at Harding High School in Saint Paul. Our thoughts go out to the family, friends, and loved ones of the victim. We are also keeping fellow students and educators and staff in the Harding community in our hearts.
Schools should be safe places for all to learn, teach and grow. The violence of any kind has no place in our communities, much less in our schools. We join in solidarity with the Harding and Saint Paul Public Schools communities and offer our full support as they deal with this tragedy.
Check out some other new content we've published: 
"We are doing everything we can to support the students, staff, families, and community this evening and in the days and weeks ahead," said Joe Gothard, Superintendent for St. Paul Public Schools. "Right now our focus is on supporting the Harding High School community and those who were directly impacted by this horrible incident, especially the family of the victim. Our young people need us more than ever."
According to a press release from Gothard, Harding High School will be closed on Monday.