Two other adolescents were killed in December in front of a Chicago high school, and a kid who is only 16 years old has been charged with their deaths.
According to reports from the Chicago Tribune, the 16-year-old will be prosecuted as an adult despite the fact that his identity has not been revealed. The juvenile was taken into custody on Thursday evening, and on Friday, authorities held a press conference to announce the arrest.
According to the Tribune, Superintendent David Brown, the head of the Chicago Police Department, referred to the killing as "senseless" and stated that detectives discovered "no clear idea" for a motivation for the shooting.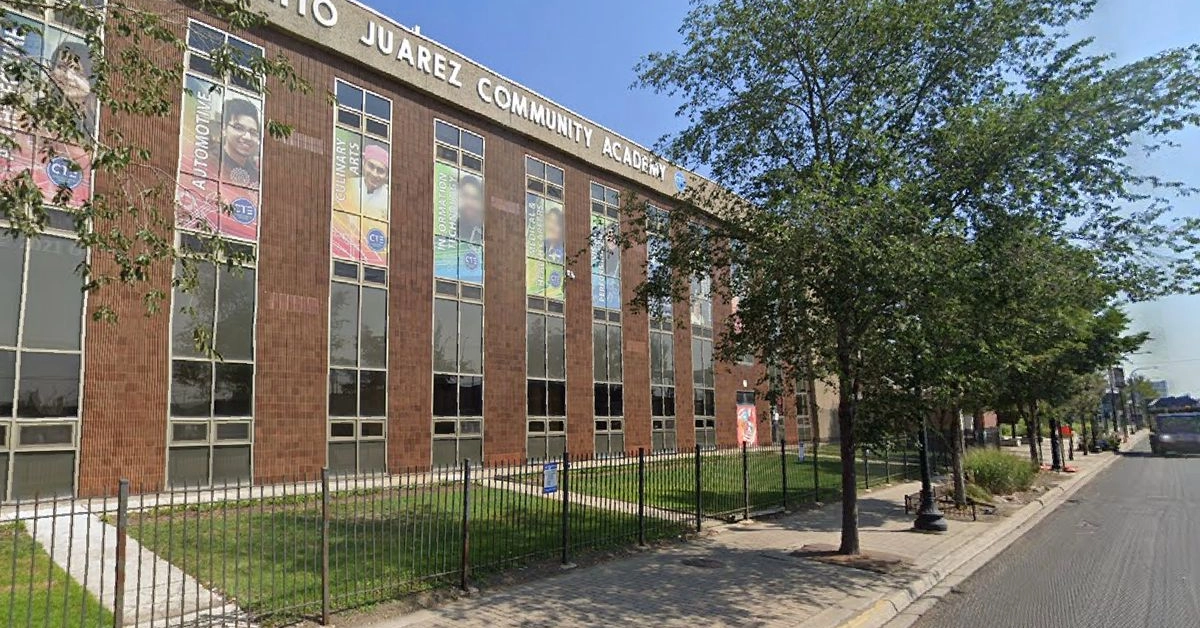 Brandon Perez, 15, and Nathan Villegas, 14, were both slain in the shooting that took place on December 16, 2022, outside of Benito Juarez high school in the Pilsen district of Chicago. During the incident, two more pupils, a boy who was 15 years old and a female who was 15 years old, were injured.
Read more about related topics here:
As kids were leaving school for the weekend just after dismissal at 2:00 p.m., there was an outbreak of shooting. Students at Chicago Public Schools organized protests and walkouts in the days after the massacre to voice their discontent with what they saw to be a dangerous learning environment.
According to reports from the Tribune, the defendant, who is only 16 years old, has been charged with two counts of homicide and two counts of attempted homicide, in addition to crimes related to weapons. In addition to that, he was accused of driving an automobile that had been stolen.