Monday, two ladies were arrested for allegedly getting into a fight between students at a middle school in San Pablo. Keiry Huezo told KTVU that her 7th-grade daughter at Helms Middle School was seen on video being hit by four people in a girl's bathroom.
Huezo said that her daughter was trying to defend a classmate and friend who another student was bullying on the day of the incident. When a fight broke out, the woman said, her daughter went into the bathroom to talk to the student. Huezo said that another student did end up jumping in.
In the event video, Huezo's daughter is seen getting into a fight with two students. Then, two adults run past a group of students watching and jump into the contest. Huezo said the adults could get around the security guards and go to the bathroom.
Huezo told KTVU, "Security was right there, and they did nothing." "She saw them running straight to the bathroom. From then, they could go into there (bathroom) and attack my daughter."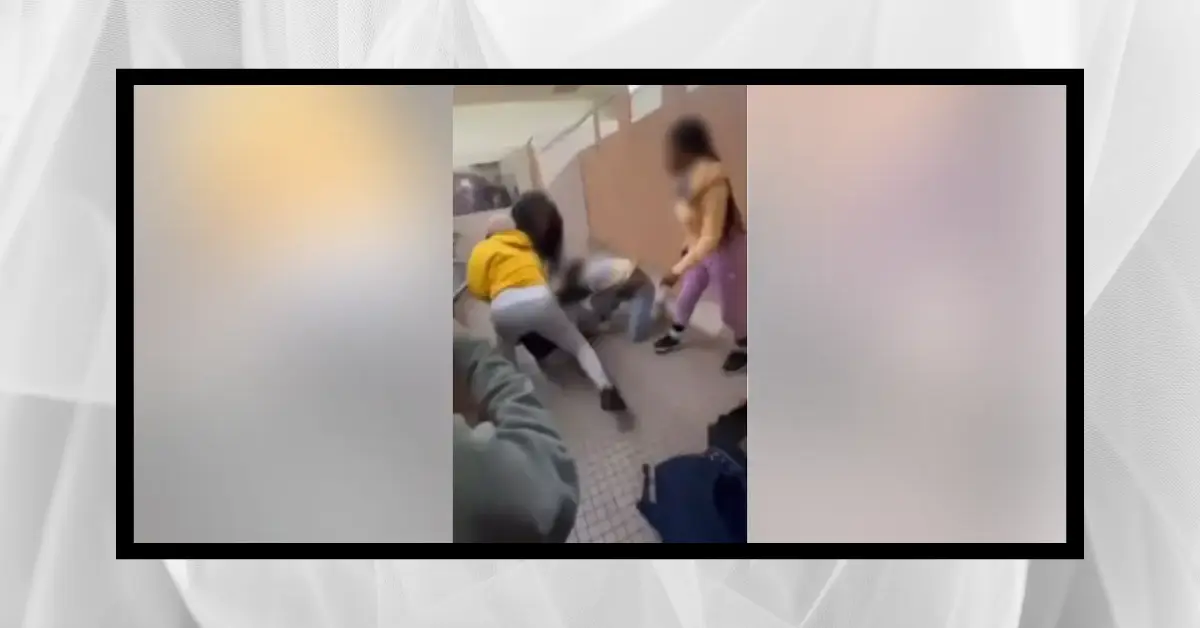 Huezo said that the two grown-ups were the girls' parents fighting with her daughter. The West Contra Costa Unified School District told KTVU about the incident, but they didn't say how the adults involved knew the students.
Have a look at some of the latest trending news:
The district said, "This incident was a disturbing violation of our student's safety on campus, and the actions of the adults involved are not representative of our parent community," "Our schools must be safe for students to learn and staff to teach."
The district did not say whether or not the students in question would be punished. Monday, San Pablo police went to Helms Middle School and arrested two women on charges of hurting a school employee and hurting a child.
My niece was assaulted by two grown women!!!! How can you beat on a child?! Is that what you show your kids how to act?!!! @WCCUSD Something needs to be done, this happened at Helms Middle School on Tuesday in the girls bathroom. pic.twitter.com/UPRqgO7vki

— Cindy Flores (@Ciindyfloressz_) February 8, 2023
Authorities said both women were taken to the county jail and then released on bond. Police said that they are still looking into what happened. Officers noted that part of their investigation was determining how the two women knew the students were fighting.
When the first report came in, police said it was about a fight between a female student and a parent. If you find this interesting, please forward it to your friends. Visit blhsnews.com for the most up-to-date and recent news.