Student Fatally Stabs Another at Minnesota High School; Police say a 15-year-old boy was killed by a 16-year-old student at a high school in St. Paul, Minnesota, on Friday morning. This was the city's first murder of the year.
A spokesman for the St. Paul Police Department, Sgt. Mike Ernster said at a news conference that it was not clear what caused the attack, which was reported at 11:45 a.m. local time.
The victim was a boy whose name was not made public. He was stabbed in an unknown part of Harding High School. In a letter to teachers that was shared on Facebook, a leader of the teachers union said that the victim was a 10th grader.
Ernster said the boy was taken to a hospital, where he died. Ernster said it was the first murder of the year in St. Paul, which has just over 300,000 people. In connection with the attack, a 16-year-old student was taken into custody.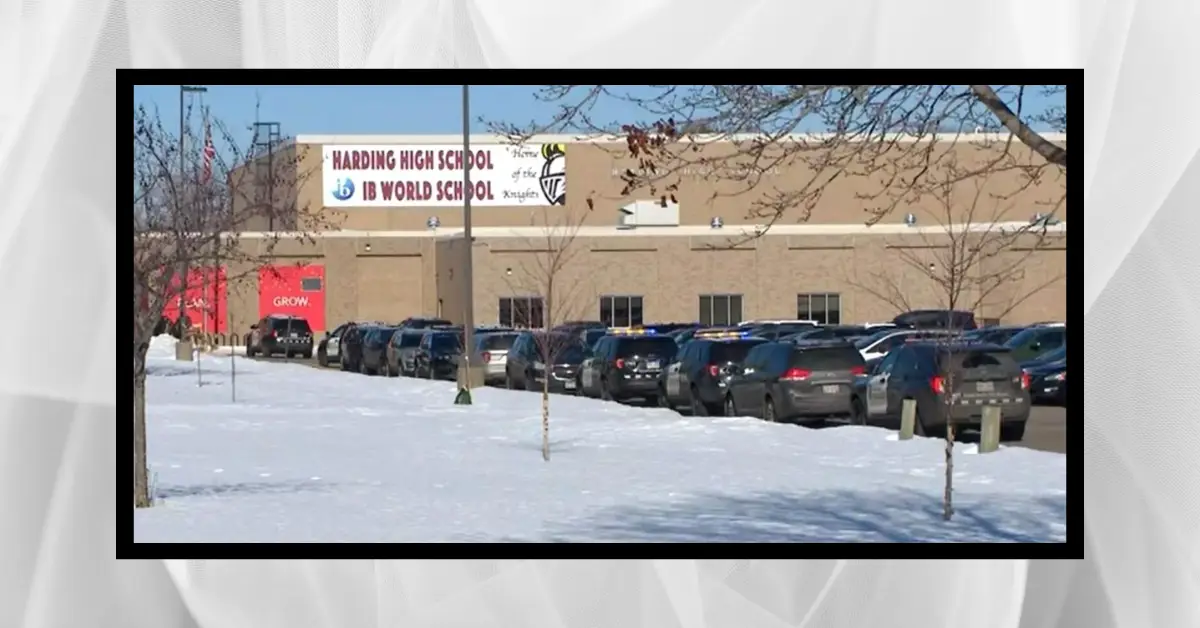 Ernster said that he thought the weapon used was a knife with a fixed blade. The FBI says there were 38 murders in St. Paul in 2021, which is the most since 2020, when there were 30. There were no numbers right away for 2022.
Have a look at some of the latest trending news:
Ernster said that investigators would look at surveillance footage inside the school to see if it could help them figure out what had happened. He also said that the police would look into rumors that a video of the attack had been posted on social media.
In a letter posted on Facebook, Leah VanDassor, president of the Saint Paul Federation of Educators Local No. 28, said, "On a personal level as a teacher and a parent, I'm enraged,"
She went on, "I'm sad." "I know there have been far too many similar incidents around our community that have left many heartbroken and hopeless."
VanDassor asked that everyone on the staff wear maroon and gold, the school colors, starting Monday. She said it was a sign of support for the school community "in this moment of despair."
"As the dad of a St. Paul student, I'm heartbroken for the Harding High School community and the family of a student who lost their life today." said Gov. Tim Walz of Minnesota on Twitter.
If you believe this is interesting, please discuss it with the other people you know. Visit blhsnews.com for the most recent news and updates regarding famous people.