After a brief hospitalization, 85-year-old Jerry Eugene Olivier died peacefully in hospice on January 24, 2023. Jerry, the sole son of Robert Olivier and Lorene Reeves, was born in Portland, Oregon on December 3, 1937. As a child, his family moved to Cutler City (now Lincoln City), Oregon. Robert Olivier built Lincoln City residences and buildings.
Robert, a firefighter, died abruptly of a heart attack at 38 while fighting a fire while Jerry was a teenager. 1956 Taft High School graduate Jerry. He attended Monmouth's Oregon College of Education (now Western State University). They married on March 23, 1958. Jerry and Joyce went to Portland after college. Jerry was enlisted into the Army while Joyce taught.
You can also find other news articles here:
After basic training at Fort Ord, CA, Jerry joined the 16th Signal Battalion in Fort Huachuca, AZ as a teletype operator. Fort Lee, Virginia provided intelligence and communications training. He then received a special assignment in Washington, D.C.
He taught the new President, John F. Kennedy, and his wife Jackie Kennedy code terms to use outside the White House to keep their interactions private. Jerry thought JFK was smart, but Jackie was easily sidetracked and more interested in Jerry's White House decor than learning codes.
After his White House job, he went to Fort Huachuca to await orders. He was allowed to camp near the Fort. He awoke to a rattlesnake in his sleeping bag, which he killed with his shovel! Despite this, he loved Arizona and retired there.
Jerry received European assignments. He lived in Paris, Heidelberg, and Frankfurt. This sparked his lifelong love of travel. Jerry studied German and Russian. His assignment in Russia was classified, therefore he never spoke about it.
Jerry climbed the Matterhorn in Switzerland and collected beautiful wildflowers to press and frame. Edelweiss. The flowers' cluster of seven suggested he would find his soul partner, according to a Swiss woman. Jerry left the Army honorably in 1966. He returned to Portland with his wife and earned his Master's in Education at Portland State University.
He joined Coast to Coast Stores Western Division's Lovejoy Street distribution center in Portland. In February 1972, he moved to Springfield, Oregon, and employed 200 workers to staff Coast to Coast's new distribution center. Jerry bought a Eugene home, but Joyce kept a Portland townhouse.
In October 1979, a phone call in the warehouse offices transformed Jerry's life. Don, his secretary said, called. Jerry was expecting the call since a buddy told him Don Driggars led an informal support group for married gays and lesbians trying to cope.
Jerry told Don to meet him at his Eugene home, and when the doorbell rang, Jerry opened it to find the love of his life for 38 years. Jerry's words: "I'll never understand how or why, but it was meant to be. It forever transformed our life! I've never experienced love like that. We were inseparable for 38 years after meeting that evening."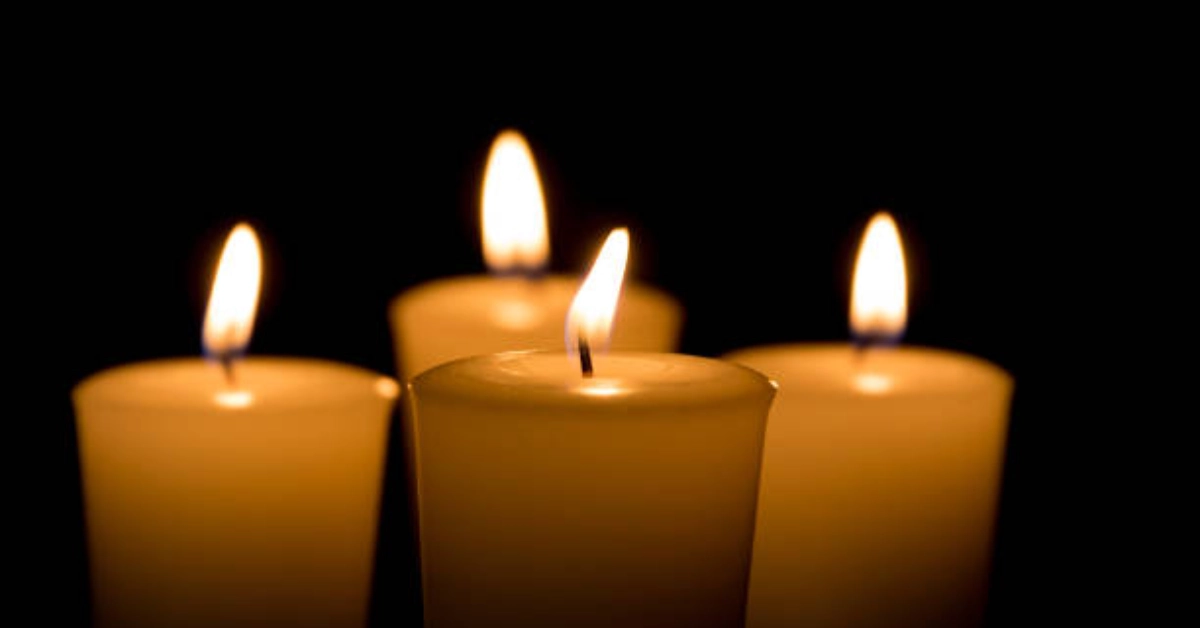 Don noticed the framed Edelweiss flowers on Jerry's wall when he arrived. The flower and "Edelweiss" from "The Sound of Music" was Don's favorites. They bonded over Edelweiss. Don was a hairstylist and Jerry was a Coast to Coast HR manager. Jerry urged Don to start his own salon, so they bought "Illusions by Don" in Eugene's Willamette Towers building.
After divorcing their spouses, both men co-owned the business, which they managed effectively for several years before selling it to two of their workers. Jerry taught Supervisory Skills at Lane Community College in Eugene, fulfilling his lifelong passion for teaching. He left Coast to Coast after 25 years to teach full-time at LCC and help Don operate the salon.
He was named Oregon's top community college instructor by the governor. Jerry sold his Eugene home and bought a condo with Don, then a home in Black Butte Ranch, Oregon. Jerry and Don's families spent many Christmases there. They soon bought another coastal home in Newport, Oregon, near Jerry's hometown.
They acquired an Oro Valley, Arizona property next. They spent much of their time together in Arizona for six months and in Black Butte and Newport for the other six. Jerry encouraged Don to start teaching oil painting workshops, and together they founded DART Enterprises, a company organization that tracked Don's hundreds of paintings and money from his art classes in Oregon and Arizona.
Jerry retired before 55. He and Don toured most continents. Jerry brought Don to the Matterhorn, where he found the first Edelweiss. They also took Stephen, Don's son, to Egypt. Traveling and Don's famous painting courses brought them many friends. Jerry adored hosting dinners and made many recipe binders. He made sure no one had the same dish twice by keeping precise records.
He and Don often saw classical and Broadway shows. Jerry adopted Don's children and hired Stephen as a janitor at Coast to Coast, where he rose through the ranks to District Manager. Jerry helped Sandy get a medical career after Stephen and Sandy finished Jerry's Supervisory Skills classes at LCC. Jerry remembered Shari, Don's youngest daughter, fondly. He was a caring father who will be missed.
Jerry's stroke incapacitated most of him in September 2002. He spent weeks at St. Charles Hospital in Bend, Oregon, not expected to walk again. But 18 months later, he returned to the hospital walking with only a cane, illustrating how his will and Don's love had helped him heal.
Jerry and Don decided to marry publicly when Oregon legalized homosexual marriage in 2014. Don's son Stephen and Jenny were also planning a wedding.  They combined their marriages at Portland's McMenamin's Kennedy School on Sunday, July 27, 2014. Friends and relatives attended the lovely ceremony.
Jerry and Don eventually sold their Oregon houses. They entertained guests and family in Arizona's Catalina Mountains until Don's 2017 death. After a few years in Oro Valley, Jerry moved to assisted living, where he was quite gregarious and often seen zipping through the corridors in his electric wheelchair on his way to Bingo or other social events.
You can check more related articles below link which are useful for you:
Jerry died in his beloved Tucson. Jerry was predeceased by his husband, Don Driggars; his parents, Robert and Lorene Olivier; and his many dogs, notably his favorite Shih Tzu, Teddy.
Jerry had no children, but Don's children Stephen and Jenny Driggars of Beaverton, OR; Sandy and Roger Monger of Sutherlin, OR; and Shari and David Weber of Eugene, OR survive him. Brianna Brady, Brandon Driggars, and Anthony Weber are his grandchildren.
The family would like to thank Bud and Joey Fawver, Laurie Block, David Peltz, Mike and Beth Ball, and Jo Wills, who helped Jerry in his final years. The family plans a private ceremony for Jerry later this year after he donated his corpse to medical research. Stephen Driggars can help family and friends. Tucson veterans and animal groups can receive Jerry's donations.