Police decided at 2 p.m. on Wednesday that the reports of a man with an automatic weapon standing outside Milton High School were not true. The school had been locked down for almost two hours.
Since Monday, there have been fake reports of shooters at public schools in at least five South Shore towns and more than a dozen others across the state.
The police in Duxbury, Cohasset, and Hingham all got calls about school shooters on Tuesday morning. Milton High was threatened on Wednesday, and Braintree got a hoax call on Monday. In the last few months, the calls have also been reported in Vermont, Ohio, and Maine.
"Law enforcement is going to use all available resources to investigate a school threat until we determine whether it is real or not," FBI Boston Division spokeswoman Kristen Setera said in an email on Tuesday.
"Investigating hoax threats drains law enforcement resources and diverts us from responding to an actual crisis. Hoax threats can shut down schools, cause undue stress and fear to the public, and cost taxpayers a lot of money."
On Tuesday morning, scanner chatter said that a "possible active shooter at the high school" was at Duxbury High School. This meant that emergency services rushed to the school.
Within an hour, the Duxbury Fire Department sent out a tweet saying that no students were in danger and that the whole thing was "unfounded."
The fire department sent all of its off-duty workers to the high school, along with all three ambulances and more than 100 state and local police officers.
"It's a vicious hoax. Never mind the fact that they cost towns and cities money, but we all follow protocol and rush to the scene and it endangers everybody," Duxbury Police Chief Michael Carbone said.
"It puts us in danger just getting there. I'm happy it ended this way, but it's more than a nuisance. I have guys going into a locked-down school where kids are terrified, carrying rifles. It's traumatic."
The South Shore Regional Dispatch Center got a call around 10:15 a.m. on Tuesday "from someone threatening the Cohasset Middle High School campus," police said.
"Cohasset police personnel were immediately dispatched to all schools and confirmed the call was in fact not credible and a hoax," the department wrote on Facebook. "This call is similar to other calls some Massachusetts schools have been getting throughout the past 48 hours."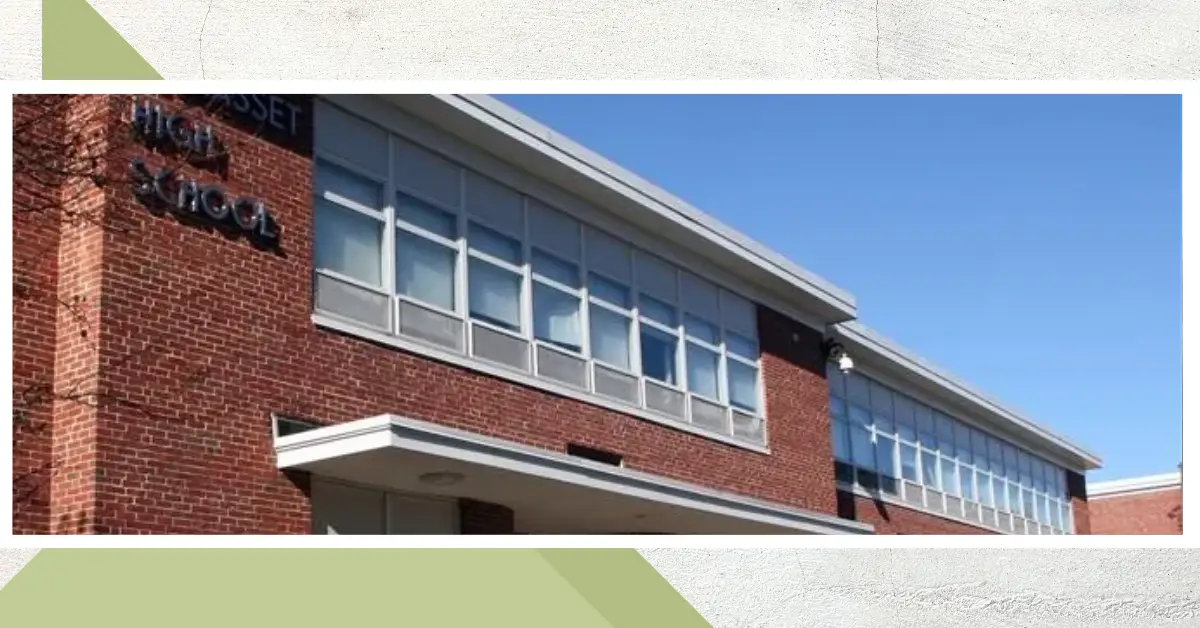 Lt. Mike Lopes of the Cohasset police said that the department has a safety plan for Cohasset schools and that if there is a threat to a school, "every single officer responds."
He said that police set up a perimeter right away, went into the school Tuesday morning, searched the area, and then decided that the threat wasn't real.
"We have a plan in place and we follow that plan. We don't consider it a waste of resources because we never assume it's a hoax or a swatting call," Lopes said.
"We treat it as a legitimate call until we have evidence to the contrary. Even though we knew some of these calls had gone out yesterday and were aware of it, we're going to treat every call as real."
A police dispatcher said that Hingham got a fake call at 11:30 a.m. on Tuesday, and Braintree got a fake threat on Monday.
Check out some of the most recent trending articles:

What We Know About Other Schools In Massachusetts
Reports of hoax calls came from Massachusetts towns like Amesbury, Great Barrington, Concord, and others. As of noon on Tuesday, police in Marshfield, Norwell, Pembroke, and Quincy said that none of their towns had been affected.
After getting a call and looking into it, schools in Fall River went back to their normal daily schedules just after noon.
"We have received instructions from the Fall River Police Department that all Fall River Public Schools should 'shelter in place', meaning no one should enter or leave our building at this time," a statement on the district's Facebook page said earlier in the morning.
"This is a preventative measure out of an abundance of caution related to a situation in the community. There is no threat to any (Fall River public) school at this time. We will operate normally while we are in this stance. Every entrance and emergency exit is being closely monitored by staff. We will keep our community updated as needed."
Swatting And School Shooting Hoaxes Play Out Nationwide
Last week, fake calls were made to schools in Vermont, from Alburgh to Bennington, saying there were active shooters in K-12 schools. State Police said that between 8:40 and 10:50 a.m., calls to the main line of a dispatch centre, police department, or town office were made to 21 schools.
It was decided that no threat was real. Reports of school shootings that turned out to be false were made at schools in Ohio in September 2022, according to reporting by the Cincinnati Enquirer, and in Maine in November, according to reporting by Seacostonline.com.
Swatting is the name for the act of making false reports. The Enquirer said that the false reports in Ohio were similar and detailed. In multiple calls to 911, a man who said his name was James Park said that a gunman had opened fire and that 10 students had been hurt.
Schools also got the same calls. There have also been other false reports in Florida and other states.
Michael Sauschuck, the head of the state's Department of Public Safety, said that on Nov. 15, dispatch centres in 10 communities across Maine got what they are calling "hoax-style" phone calls that told them there were active shooters in local schools.
The first school to get a call about a hoax was Sanford High School. The call came in at 8:20 a.m.
"Those phone calls − those initial complaints, those threats − were detailed in nature and they highlighted supposed active-shooter scenarios in our schools, right here in the state of Maine," Sauschuck said at a press conference at Sanford High School.