In a letter to parents, the school said a gun was taken from a student on Tuesday at South Side High School. The letter, which WANE 15 got a copy of, said that a gun was found in a coat pocket that afternoon in a locker room at the school.
The letter said that the gun would not be used to hurt anyone. Administrators said that the student was found and that the Fort Wayne Community Schools Code of Conduct is being used to deal with the situation.
Here is the whole letter from Zach Harl, the principal of South Side High School: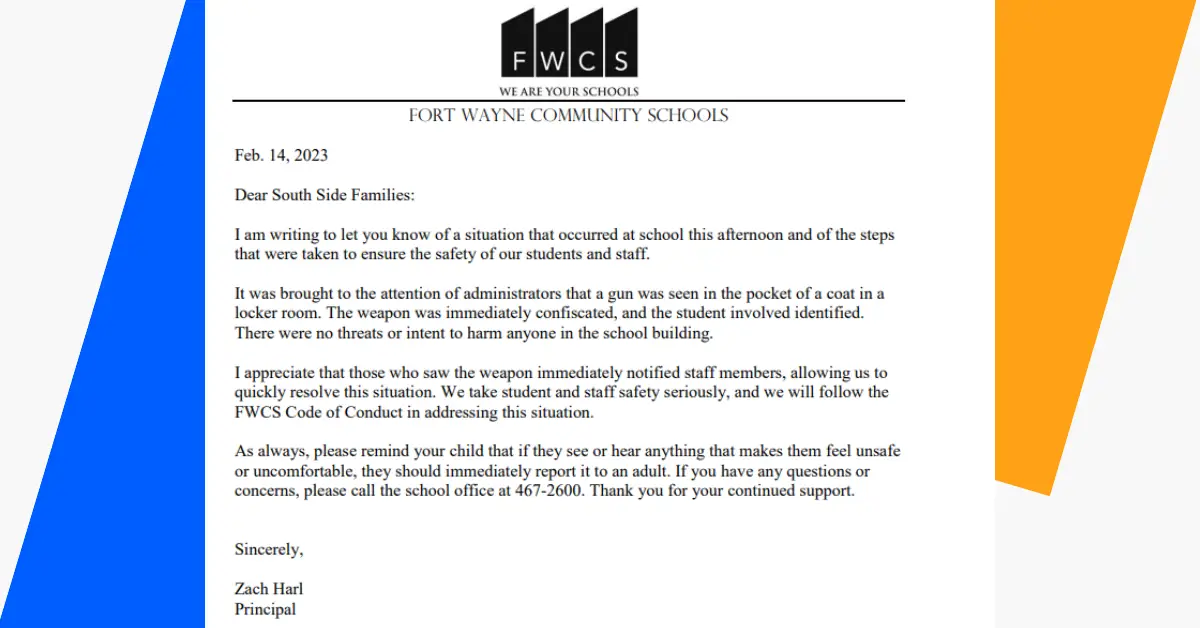 Dear South Side Families:
I am writing to let you know of a situation that occurred at school this afternoon and of the steps that were taken to ensure the safety of our students and staff.