With love, Jane. Psychiatric social worker Jane M. Palmer spent countless hours perfecting one of her life's biggest passions: writing hand-written, incredibly intimate cards. Over the years, she penned countless letters, and it was her unique method of keeping in touch with her numerous friends and family members.
The email wasn't an option, thus the writing process was deliberate. She started by writing a preliminary draught while having a dictionary nearby for accuracy. Once she was pleased, she would carefully select the card and copy the finished document onto it in her very frugal cursive. "Love, Jane," the pseudonym she gave herself, was how she signed each correspondence.
On February 14, 2023, "Love Jane" passed away in her Lyme farmhouse, just a few feet from her writing desk. Jane grew up in Wellesley, Massachusetts, where she first met Barrie Michael "Mike" Moore in the fourth grade. Oberlin College graduate in 1953, she was first influenced by her family's preference for business jobs.
She graduated from Radcliffe's Management Training Program in 1954 and worked for three years as an assistant in courses at the Harvard Business School, where Mike Moore was pursuing his MBA and her father, Frank Tucker, was a professor of finance. Upon his graduation in 1957, the two got married and moved to Cincinnati when Mike decided to work for Procter & Gamble Co.
Commerce would not last long enough to support Jane's interests. While raising her three children, Jane enjoyed volunteering as a docent at the Cincinnati Art Museum and as a member of the Junior League of Cincinnati. She was independent, inquiring, and looking for meaningful work. At the age of 40, Jane made one of the most important choices of her life when she decided to pursue a doctorate degree in social work.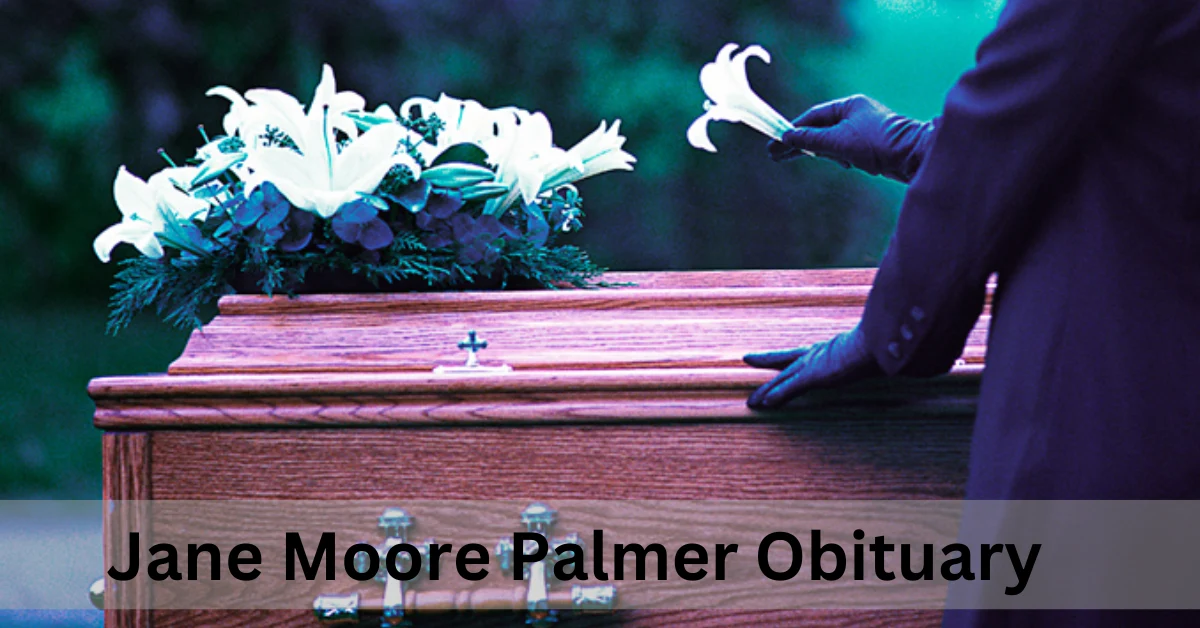 Jane decided she wanted something more at the time—a paycheck—because she was inspired by the emerging feminist movement. (In fact, she was so affected by the first edition of Ms. Magazine in 1972 that she gave the black Labrador Retriever who lived in the family the moniker "Ms." and gave her the name Mizzy.)
Jane completed her Master's in Social Work at Ohio State University in 1975 after two years of weekly commutes to Columbus. She then started looking for the ideal part-time employment, one that would still allow her to play tennis and pursue hobbies like baking, gardening, and traveling.
She discovered it in the spring of 1977: counseling families with autistic children at the Children's Psychiatric Center of the Jewish Hospital. She made arrangements for the position to begin in September, after her family had returned from their yearly vacation in Chatham, Massachusetts, in August.
Jane made a professional choice that turned out to be unfortunately fortuitous: Her husband passed away in August 1977 at the age of 46 from a brief and unusual illness, leaving her to raise her three children alone, who were now 12, 14, and 16. Working at Children's Psychiatric Institute and then Jewish Family Service gave her a lifeline and kept her going for 18 years as a source of coworkers, stimulation, and respect.
When she met George H. Palmer, a retired Ohio Court of Appeals judge and World War II veteran, she had been widowed for 15 years. They got married in 1992, and in 1996 they discovered their idyllic home in Lyme, a 1789 farmhouse. They made new acquaintances, discovered the Upper Valley's natural beauty, and began fulfilling volunteer work as a result of the move.
When she wasn't knee-deep in her flower and vegetable gardens, Jane served on the boards of the Utility Club, Hospice, Lyme Elementary School, and Child & Family Services. Although Jane's tremendous energy was largely absorbed by volunteering, it's probable that her passion for the people in her life will be remembered most. She valued her interactions with others and private chats.
These cards—which frequently included recipes and newspaper clippings—were crammed with information about family, observations, and reports about life in Lyme. George Palmer, who passed away on February 24, 2014, at the age of 90, predeceased Jane.
You may also check other articles:
Eight grandchildren, including Michael, Emma, Emily, Anneliese, Lucy, Laura, George, and Leo, as well as a brother, Richard "Dick" Tucker of Chestnut Hill, Massachusetts, survive her. She also leaves behind her three Moore children: Pamela (Charles Rose) of Belmont, Massachusetts; Douglas (Therese) of Minneapolis; and Nicholas (Iru Wang) of Lyme.
Since Jane did not want a funeral, none is currently scheduled. Her family is thinking of holding a memorial service in the spring when her lovely gardens start to bloom once more. Write to Nick Moore at 172 Baker Hill Rd., Lyme, NH, 03768 if you'd like to share your thoughts.