AUSTIN, TX. – Greg Abbott, the governor of Texas, has come under fire for allegedly spreading false information in his most recent remarks on gun control and mass shootings. Abbott claimed, without citing any credible sources or evidence, that illegal gun owners committed the majority of gun crimes during his annual State of the State address.
He also suggested a mandatory minimum penalty of ten years for anyone found in possession of a firearm despite it being against the law. For a number of reasons, Governor Abbott's misleading narrative is alarming.
For starters, it assigns responsibility to individuals who deal in illicit firearms and undocumented immigrants. In truth, those responsible for the majority of mass shootings are lawful gun owners who obtained their weapons legally.
Additionally, Abbott is neglecting the bigger problem of gun violence in America by concentrating only on illicit firearms. The Center for American Progress estimates that every year in the United States, more than 36,000 individuals are killed by gun violence.
The majority of these fatalities are caused by suicide, domestic abuse, and other types of interpersonal violence.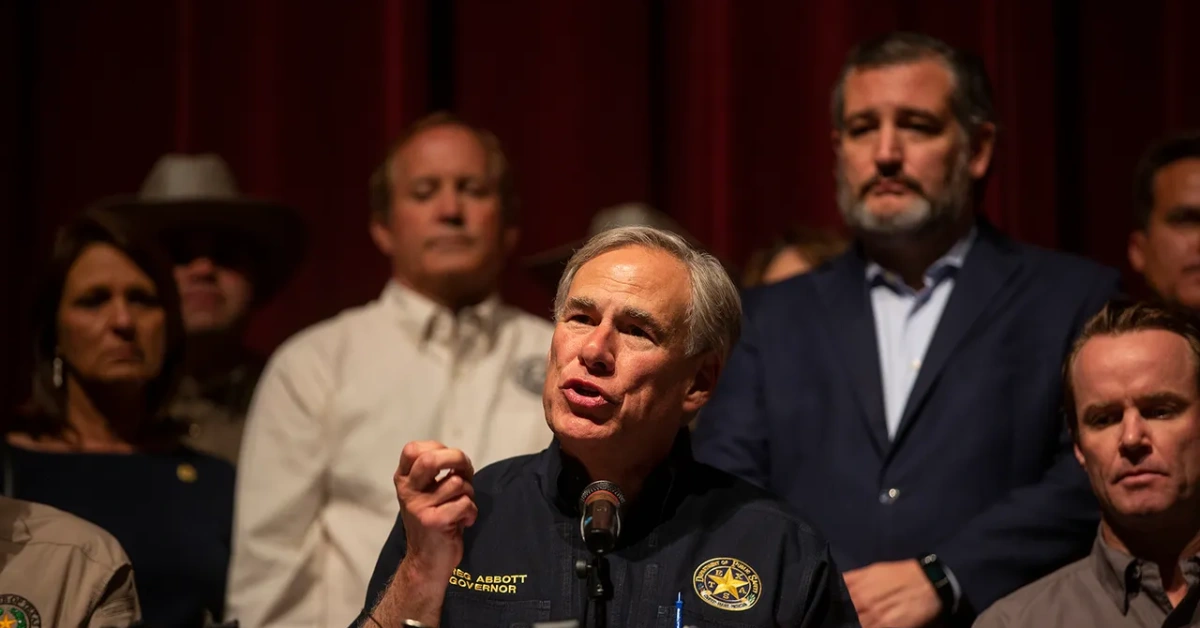 Gun control supporters have attacked Abbott's position on gun violence and called for tighter restrictions to stop mass shootings and lessen gun violence overall in Texas. They contend that Abbott is neglecting to address the underlying causes of the issue by continuing to disseminate false information about the origins of gun violence.
Abbott has defended his remarks in reaction to the criticism, saying that he is merely attempting to stop the importation of illegal firearms into Texas. Yet, others contend that Abbott is omitting the wider picture of gun violence in America by concentrating on illegal firearms.
Brett Cross agreed with Abbott that criminals shouldn't have access to firearms. Brett Cross' son was one of the 19 students and two teachers who were killed at Robb Elementary School in Uvalde last year. He did, however, point out that the governor's comments ignore the fact that many mass shooters' culprits had no prior criminal record.
According to a ProPublica and The Texas Tribune analysis, men who had lawfully purchased firearms were primarily to blame for the 19 mass shootings that have occurred in the state during the past six decades.
Guns were lawfully purchased in 13 shootings, but in two instances the gunman was not authorized to possess a firearm but took advantage of a statute that exempts private sales of firearms from background checks. In three cases, unlawful means were used to get firearms.
There have been proposals for new gun control measures, such as background checks for all gun purchases, the prohibition of particular types of firearms, and a 21-year-old purchase minimum for assault weapons.
At least 20 pieces of legislation, though, that would have made it illegal for anyone to lawfully buy the guns and ammo used in seven of the state's mass shootings were not passed by the legislature.
Instead, state legislators have loosened public usage prohibitions while making it more difficult for local governments to regulate firearms. Although this strategy may be politically acceptable, experts contend that it is unlikely to successfully reduce gun violence.
Here are some new trending articles we published:
For the forthcoming legislative session, Texas Governor Abbott has prioritized school safety, but his claims about mass shootings and gun restrictions have come under fire for spreading false information.
There have been requests for further gun access restrictions laws, which lawmakers have not yet passed, and experts contend that different types of gun violence call for different approaches.
It remains to be seen whether the approaching legislative session will produce workable solutions to lower gun violence in Texas.