Ill.'s ELMWOOD PARK — On Friday, students protested outside Elmwood Park High School to communicate with the school's leadership.
Many people felt unsafe at school after a kid was detained earlier this week for bringing a gun into the building.
"There should have been a hard lockdown and they would not call it 'cause they were scared of the optics they would bring to the district," said senior Damian Perez.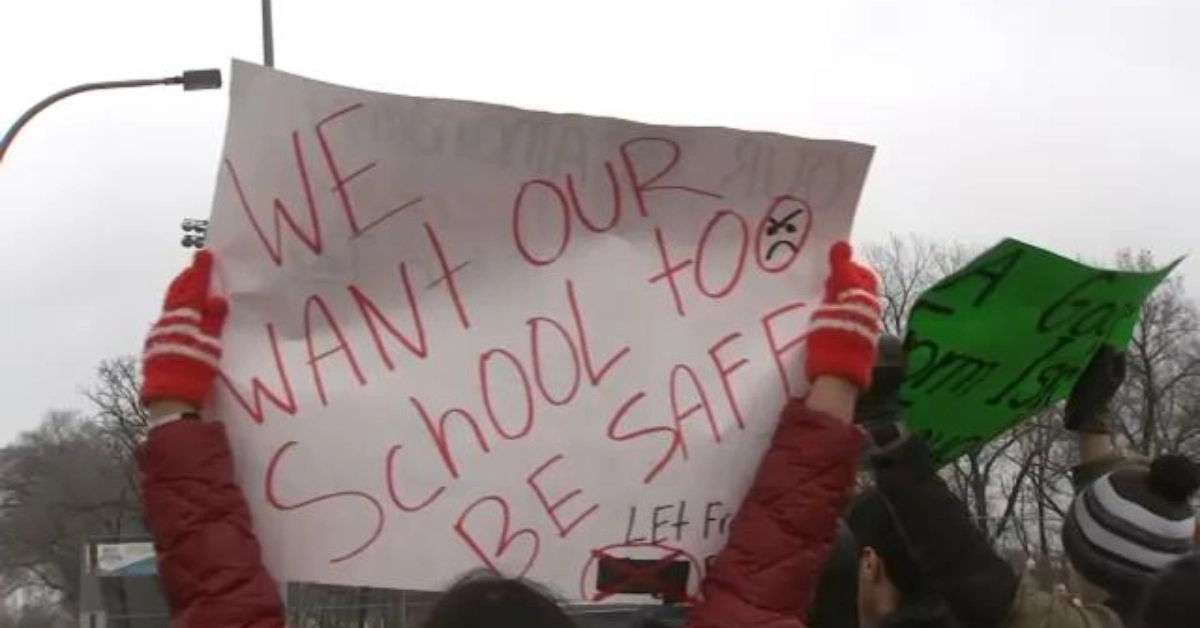 In retaliation for the administration's failure to place the school on lockdown after the gun was found on Monday, Perez coordinated a student walkout on Friday.
"I think security should have done something about this," said fellow senior Teagan Walsh. "The fact we did not know about this 'til the day after — there was no lockdown and we had no information — was wrong."
Police from River Grove observed the demonstration and said a 17-year-old student had been booked as a juvenile for carrying the gun to class. Since then, the pupil has been released under electronic surveillance.
Check out more related content we've published:
"They're usually very good at updating parents of what's going on and especially when it comes to safety issues, so I have no idea what kept this from teachers, students, and the parents,"  remarked Tianna Price, a parent of two high school students.
The district, along with the River Grove and Elmwood Park police departments, released a joint statement about the event claiming they "…concluded that the actions taken on Monday mitigated the threat within the school. Moving forward, we will continue to review protocols and training."
Parents and students who were protesting claimed that the school did not notify them of the threat until it was too late.
"We are not safe. We have not felt safe in this school for a long time and it's time they do something about it," Perez said.