Nathan Van Hooydonck is a well-known Belgian cyclist who was born on October 12, 1995, in Gooreind, Wuustwezel, Belgium. His cycling lineage is extensive since he is the son of accomplished former professional rider Gino Van Hooydonck and the nephew of two-time Tour of Flanders champion Edwig Van Hooydonck.
Nathan's racing career has seen him rise to prominence in the field of road cycling, where he excels as a rouleur and classics expert. His exceptional abilities have led him to race for the elite UCI World Team, Team Jumbo-Visma. Nathan Van Hooydonck continues to establish his mark in the competitive world of professional cycling thanks to his strong cycling ancestry and passion for the sport. In this article, you can read about Nathan Van Hooydonck's Accident.
Nathan Van Hooydonck Car Accident
Team Jumbo-Visma cyclist Nathan Van Hooydonck was involved in a car accident in Kalmthout, Belgium, after falling ill while traveling with his pregnant wife. He lost control of his vehicle and collided with other cars at a junction as a result of the event.
We can confirm that earlier today our rider Nathan van Hooydonck became unwell while driving his car, leading to his involvement in a traffic accident. He was subsequently transported to the hospital, where he is receiving good medical care. We cannot confirm rumours that his…

— Team Jumbo-Visma cycling (@JumboVismaRoad) September 12, 2023
Later reports revealed that Van Hooydonck was conscious and not gravely injured, despite the fact that further medical investigations were required to ascertain the actual cause of the accident. His teammates were deeply concerned after the tragedy, which occurred while he was supporting his colleagues in various cycling competitions, and hoped for his quick recovery.
Nathan Van Hooydonck Career
Nathan Van Hooydonck's professional cycling career began in 2017 when he signed with BMC, launching a potential career in the sport. He improved his skills and gained great knowledge throughout the years, establishing himself as a talented cyclist in the circuit. Nathan made a crucial switch to Team Jumbo-Visma, a UCI World Team recognized for its excellence in road cycling, in 2021.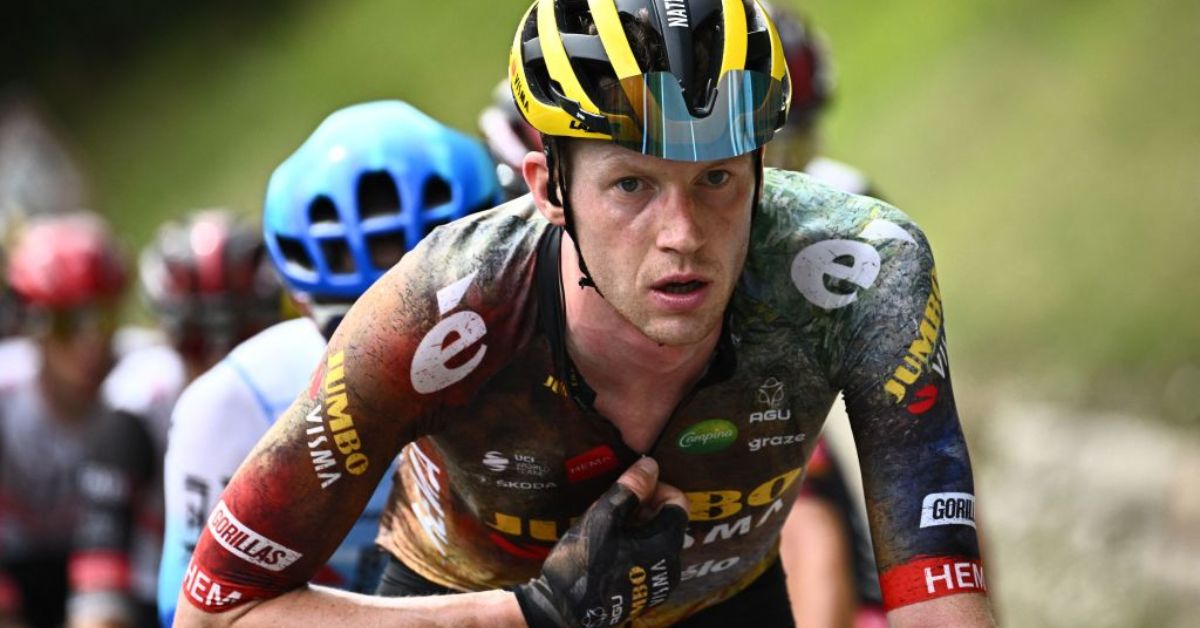 This change enabled him to take on a significant role, offering critical support to renowned riders like Wout van Aert and Primo Rogli. His services were critical to the team's campaigns in prominent races such as the historic Tour de France and the difficult Tour of Britain. Nathan Van Hooydonck's professional cycling career highlights his dedication and ability to thrive in a competitive environment, making him a significant asset to his team.
You can check the additional article below:
Nathan Van Hooydonck Age
Nathan Van Hooydonck, a skilled Belgian cyclist who currently rides for Team Jumbo-Visma, was born on October 12, 1995, and will be 27 in 2023. His career is a synthesis of youthful vitality and extensive professional experience, making him a remarkable figure in the world of road cycling.
He is currently a member of Team Jumbo-Visma and brings a lively presence to the sport as well as the promise of a bright future. Van Hooydonck's combination of youth and experience distinguishes him as a notable talent with the potential to achieve extraordinary things in the cycling world.
View this post on Instagram
Nathan Van Hooydonck Height
Nathan Van Hooydonck, the Belgian cycling sensation, is 1.93 meters (6 feet 4 inches) tall. This tall stature not only gives him a physical edge on the road but also highlights his importance to Team Jumbo-Visma.
Van Hooydonck's height is a vital asset in professional cycling, where every advantage, even a few additional inches, may make a big difference on the road. For more latest information check out our website BLHS News.
Patricia Gault is a seasoned journalist with years of experience in the industry. She has a passion for uncovering the truth and bringing important stories to light. Patricia has a sharp eye for detail and a talent for making complex issues accessible to a broad audience. Throughout her career, she has demonstrated a commitment to accuracy and impartiality, earning a reputation as a reliable and trusted source of news.