Antoinette Marie Hill "Toni, Nina" (née Torcivia) of Glendale, who died away on July 7, 2014, at the age of 84, discovered enduring peace and was reunited with her beloved husband, George, on March 19, 2023, when she was 88 years old.
Toni was the second child of the late Albert and Grace (née Farina) Torcivia and was born on January 20, 1935, in Milwaukee, Wisconsin. On June 6, 1953, Toni wed her beloved George.
Happy parents to Catherine (Brian) McDonell of Wauwatosa, WI, and Randy (fiance Gloria Babineau) of Hayward, WI.
Matthew McDonell, Sarah Hill (Rick Hargarten), Amanda (Jake) Polzin, Brian "BJ" (Jenni) McDonell, and Lacey Hill are her five cherished grandchildren (David Brown).
Cherished Gracie, Jacob, Lilly, Gage, Phoenix, Jackson, Logan, Taylor, Noah, Castiel, Maci, and Michael's great-grandmother.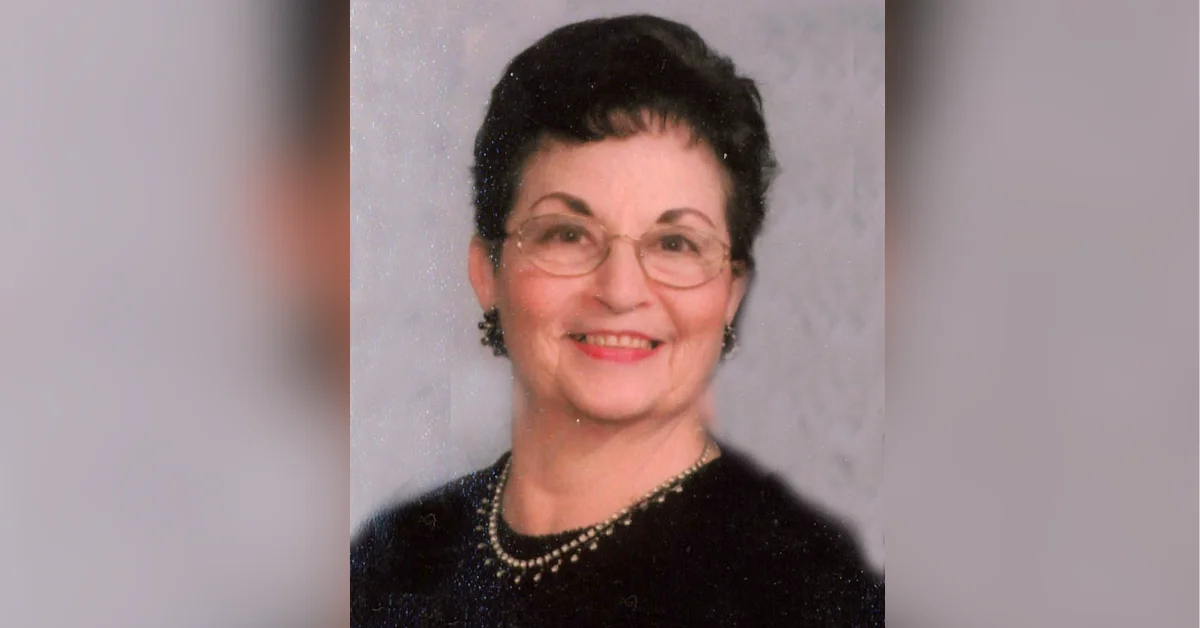 Toni is survived by her sister Diane (Robert) Gagliano, brother Ted (Diane) Torcivia, sisters Patricia Bowen, Grace Bottoni (Peter) Blissitt, and Arlene Krueger, sister-in-law Arlene Krueger, and brother-in-law Joe Caravella, as well as a large number of nieces, nephews, other family members, and friends.
In loving memory of late sisters Mary Hurst and Judy Caravella, late brother Peter Torcivia, late parents-in-law Harry and Rose (Francic) Hill, and brothers-in-law James A. Hill, Robert Hurst St., James Bottoni Sr., Delbert Bowen, Larry DeMaster, and John Schwindt.
Continue reading the obituaries articles as per the following:
From 10 AM to 11:45 AM on Monday, April 3rd, there will be a visitation at Krause Funeral Home. Service for the deceased at noon. Holy Cross Cemetery interment.
Toni worked for Sunbeam/Oster Corp. for 29 years, rising to the level of General Foreman of two assembly divisions. She then spent 8 years working for Perlick Corporation until retiring from Deltrol Controls Corporation in 2000.
The love Toni provided to and received from her family was her most fulfilling and defining life success. Toni was devoted entirely to George and his family, and she had much love to give everyone. Toni graduated in 1953 from Solomon Juneau High School.
A mother is an angel, and the best thing is created in heaven. She is constantly engaged in actions that are too numerous to list. Simply put, it's impossible to quantify the love and delight she brings. A mother is an angel who has earned her wings in that sense.
Patricia Gault is a seasoned journalist with years of experience in the industry. She has a passion for uncovering the truth and bringing important stories to light. Patricia has a sharp eye for detail and a talent for making complex issues accessible to a broad audience. Throughout her career, she has demonstrated a commitment to accuracy and impartiality, earning a reputation as a reliable and trusted source of news.