On March 24, 2023, Gloria Mae Hopf, 87, was called to her heavenly home. Gloria Matthias, the daughter of the late Henry and Gertrude (Buchberger) Matthias, was born in Cleveland, Wisconsin, on August 25, 1935.
She had baptism and confirmation in Cleveland at St. John's and St. Peter's. She attended Center School and earned her high school diploma from Central in 1953.
Before marrying Donald J. Hopf on September 18, 1954, in Cleveland, Wisconsin, she worked for Matthias Dairy and the H.C. Prange Company.
She subsequently relocated to the family farm in the Town of Herman, where they lived for 50 years and reared their four sons. With the assistance of her adored grandkids, Gloria adorned her enormous farmhouse for all holidays and special occasions, especially Christmas and Easter.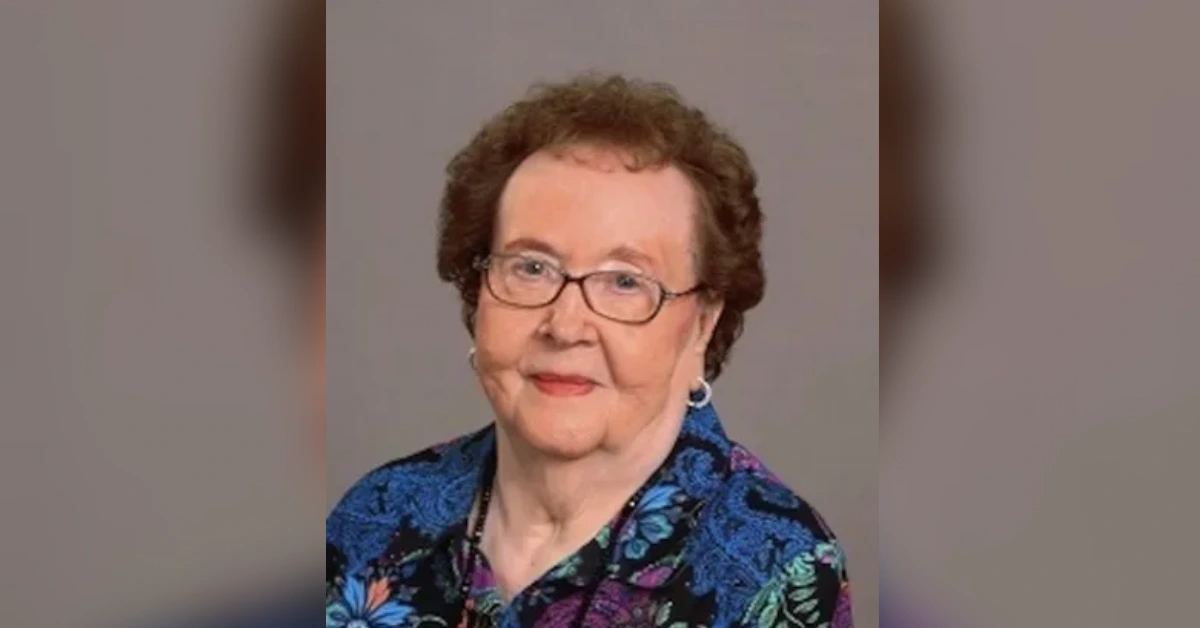 She also cherished flowers, maintained a sizable garden, and delighted in canning, baking fresh bread, and taking her husband on extended country drives following Sunday supper.
They also did a lot of traveling throughout Hawaii and the United States. In her spare time, she liked to shop, watch TV, and read Christian books, particularly Amish ones.
Gloria and Donald liked bowling with other couples and were longtime card club members. They also cherished going to numerous sporting and musical events featuring their grandchildren.
Gloria also spent 22 years volunteering in the hospital's gift shop. They made their retirement home in the village of Howards Grove, where they celebrated their 50th and 60th wedding anniversaries in 2005.
Gloria belonged to Trinity Lutheran Church in Howards Grove, where she enjoyed attending bible study every Monday morning and singing in the Senior Choir for many years.
She was also a part of the Christian Women's Fellowship. Three sons and daughters-in-law, Gary (Dawn) Hopf, Dale (Linda), and Dean (Stacy), all of Howards Grove, and Karen Hopf, of Sheboygan, are the surviving family members.
Christopher (Stephanie) Hopf of Fond du Lac, Kimberly Hopf of Monona (with special friend Brad), Matthew Hopf of Grafton, Justin Hopf of Howards Grove, Brittany Buckner of Chicago, Ashley Hopf of Sheboygan Falls (with special friend Devin), Dylan Hopf of Howards Grove, Kinsey Hopf of Plymouth (with fiancé Lucas), and Kiley Hopf of Sheboygan are nine adored grandchildren.
Malik Griessmeyer and Malaya Capetillo, two stepgrandchildren from Howards Grove (special friend Auggie). Ten great-grandchildren: Carter, Lincoln, and Olivia Hopf of Howards Grove, Cohen and Brycen Hopf of Fond du Lac, Avery, Brody, and Cayson Hopf of Grafton, and Piper & Porter Buckner of Chicago.
Many nieces and nephews, mainly two special nephews, Tim Matthias of Mosinee and Jeff Kraft of California.
Marilyn and Wallace Roethel is my sister-in-law and brother-in-law. Her devoted husband, Donald James, son Keith James, parents Norbert and Roma (Huhn) Hopf, four brothers—Elroy (Sadie), Merlin (Janette), Bart (Betty), Willard (Alice)—and two sisters—Evelyn Kraft and Dorothy (Joe) Pitsch—predeceased her.
Continue reading the obituaries articles we posted on this site:
Beverly and Carlyle Kleinhans are Beverly's sister-in-law and brother-in-law. As in the hymn we sang together countless times, God be with you until we meet again. She was also predeceased by her close friend and singing companion Dorothy Brass.
Thank you to Rita Bender and Emily Swarton, my beauticians, and my dear friends Betty Thiel and Delores Ochs for their years of dependable service.
We appreciate the care provided by Sharon Richardson Community Hospice, Harvest Home, Fresh Meals on Wheels, and Tender Hearts. Gloria's funeral service will be conducted at Trinity Lutheran Church, W2776 State Highway 32 in Howards Grove, on Saturday, April 1st, at 12:00 p.m. Pastor Noah Fremer will officiate.
Visitors are welcome to visit the family from 9:30 am to 12:00 pm. The next step is a burial in the church cemetery.
Individuals wishing to attend the service digitally may do so on the funeral home website and Gloria's obituary page. Donations to Trinity Lutheran Church may be made in Gloria's honor in lieu of floral tributes.
Patricia Gault is a seasoned journalist with years of experience in the industry. She has a passion for uncovering the truth and bringing important stories to light. Patricia has a sharp eye for detail and a talent for making complex issues accessible to a broad audience. Throughout her career, she has demonstrated a commitment to accuracy and impartiality, earning a reputation as a reliable and trusted source of news.