On Sunday, March 12th, Mrs. Lyndon G. Wahrmund, née Janice E. Klein of Fredericksburg, passed away at 80.
William Conrad Klein and Kathlyn Louise Marshal Klein welcomed Janice E. Klein into the world on June 9, 1942, in Kerrville, Texas.
On August 7th, 1977, at Fredericksburg's Holy Ghost Lutheran Church, she wed Lyndon G. Wahrmund.
Shearing, soaking, and dipping sheep and goats, working calves, and digging grass burrs with her father were all a part of Janice's upbringing on The Divide in Mount Home, Texas. Even though it was laborious, Janice loved being outside and spending time with her family.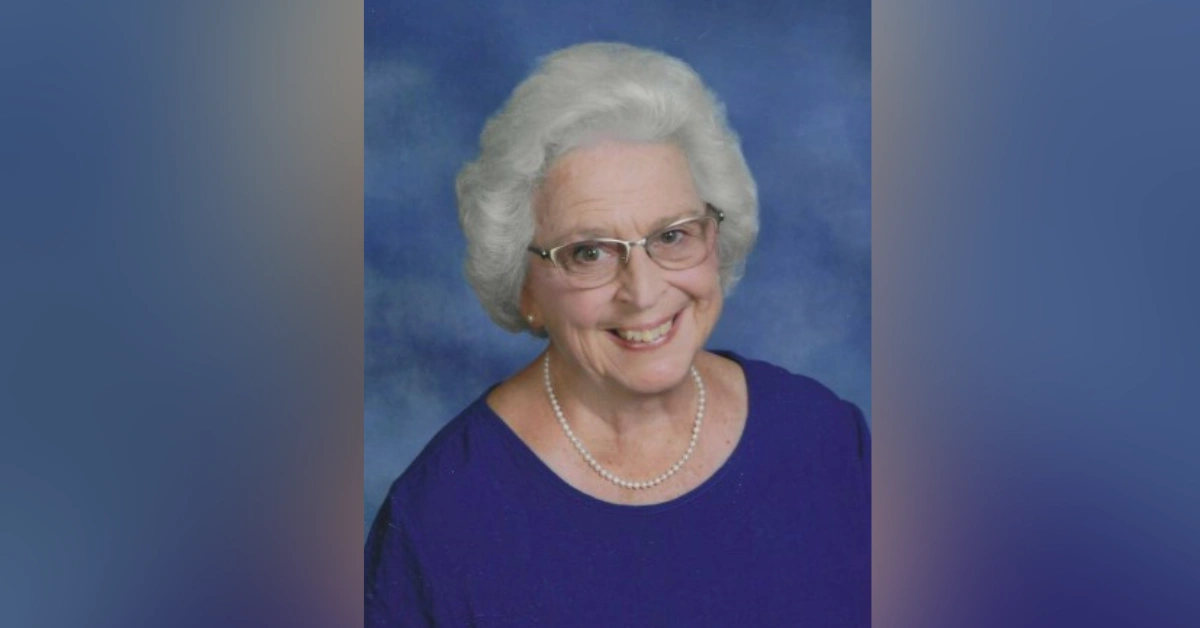 Janice completed her education at Kerrville's Tivy High School. She earned her bachelor's degree in education from Texas Lutheran College and her master's degree from Canyon West Texas A&M.
She worked as a teacher at Fredericksburg, Beeville, Midland, and Kerrville. She spent almost 37 years as a teacher and made countless lifetime relationships.
Lyndon and Janice settled in the Rheingold neighborhood and engaged in farming and ranching there. They belonged to Cave Creek's St. Paul Lutheran Church.
Janice did not care about material possessions and led a simple life. She became a true farmer and rancher's wife after leaving the classroom.
She was frequently spotted using a John Deer tractor to shred milo and corn fields or move around hay bales. She divided her time between the ranches in Gillespie County and the west Kerr County residence she kept for her sheep, goats, and cattle.
She actively participated in the Hill Country Cattle Ladies and Sheep and Goat Association because she loved ranching.
Despite her health issues during the previous year, she had a deep affection for the countryside and animals and was Lyndon's constant companion.
She was chosen as a director of The Gillespie County Farm Bureau and a member of the county committee of the Farm Service Agency due to her interest in land conservation.
She evaluated the essays and posters for the young people's competitions held by the Gillespie County Soil and Water Conservation for several years.
We spent our free time hunting throughout West and South Texas with Lyndon. She frequently caught the biggest buck.
Janice was funny. She frequently offered her nieces and nephews humorous counsel. Janice placed a high value on her family and kept in touch with each one. Everyone will sadly miss her.
Janice's husband, Lyndon G. Wahrmund of Fredericksburg, is still alive. Sister and brother-in-law: Fredericksburg residents Carolyn and Dolph Wenzel. Sisters and in-laws: Fredericksburg's Jane Convery.
Here are more obituaries articles we are posting:
Fredericksburg residents Billy and Betty Roeder. Fredericksburg residents Susan and Butch Jenschke. Many great nieces, great nephews, nieces, and nephews. Her parents and one brother, W. C. Klein, predeceased her.
On Thursday, March 16th, the family will receive visitors from 4 to 6 PM in the chapel of the Schaetter Funeral Home, Fredericksburg.
The St. Paul Lutheran Church in Cave Creek will host a visitation on Friday, March 17, from 9 to 10 A.M., followed by a funeral service at 10 A.M.
Following, there will be graveside services and burial at the St. Paul Lutheran Church Cemetery.
Randy Klein, Melony Fellows, Jason Jenschke, Justin Jenschke, George Wenzel, Todd Wenzel, Dudley Wenzel, and Brent Roeder served as pallbearers.
Patricia Gault is a seasoned journalist with years of experience in the industry. She has a passion for uncovering the truth and bringing important stories to light. Patricia has a sharp eye for detail and a talent for making complex issues accessible to a broad audience. Throughout her career, she has demonstrated a commitment to accuracy and impartiality, earning a reputation as a reliable and trusted source of news.