The thought that Judy is at peace should help one cope with their anguish after hearing of her passing. After a challenging final year, she died peacefully in her sleep on Sunday, March 19, at Uxbridge Hospital.
She battled cancer with the same bravery and tenacity she had shown throughout her incredibly active life. It started in Quebec, continued in Winnipeg, and reached its zenith in Toronto.
Her transition from York Mills Collegiate Institute to Central Technical School, which broadened her artistic interests and unmistakable talent, was particularly significant. She leaves behind a collection of priceless family artifacts.
She trained as a graphic artist for CTV and would have become more well-known during that period if the star of "What Bugs You?" had been made public.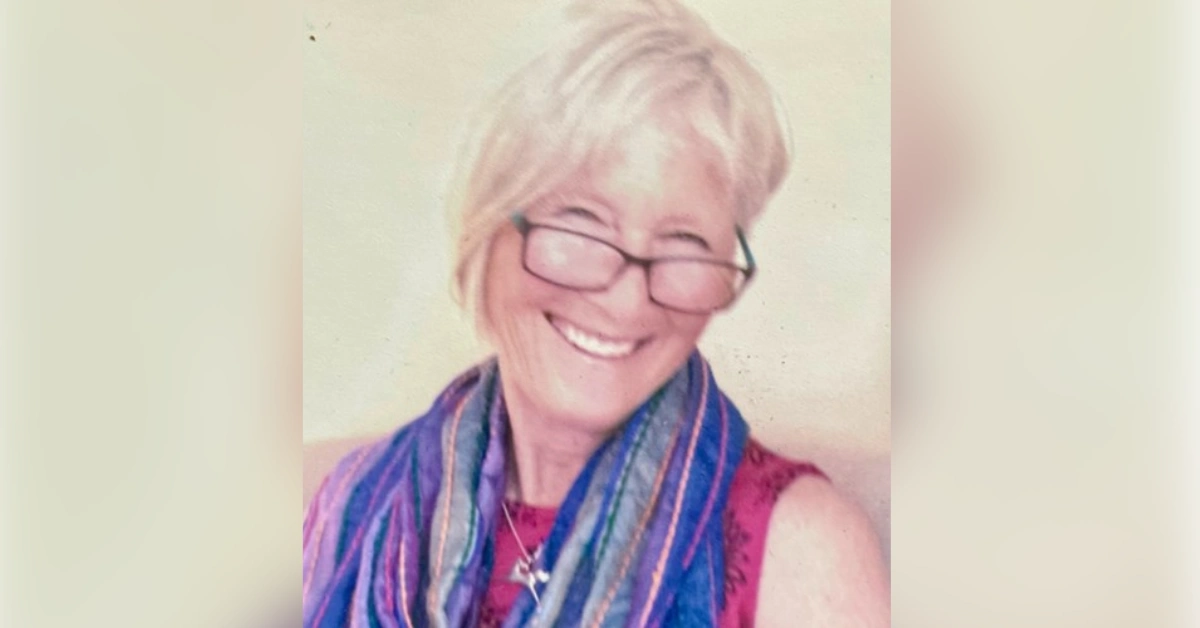 The popular lifestyle program "Live It Up" on CTV ran a regular section with a "bug" going by the name of "Miss Judy" from 1978 to 1990. Judy Hodgkinson, who played the "bug," claimed she enjoyed every second of spending 13 years in that costume.
She loved horses even more than that. She took her first horseback ride there when she was a young child. Camp Oconto will turn 100 years old in 2024.
Judy's life-altering event brought her to the Eglinton Pony Club at Annandale Farm, then to Leitchcroft Farm in Thornhill, and ultimately to her farm, which she dubbed "Who'll Again Hills" after buying it in 1996.
It has continued to be maintained for the benefit of the horses, their owners, riders, and a group of workers. Judy loved the horses she boarded and trained, especially the ones she had owned over the years: Toulouse, Woodstock (Woody), and Elvis, to name three.
These three horses vied for Judy's attention with two loyal dogs: Burghley and ZZ. Then there were the several pupils she guided and trained at equestrian competitions around North America.
Judy's legacy will be her ability to help those kids reach their full potential on horseback and in life beyond her accomplishments in three-day competitions.
Here are more obituaries article as per following:
For all the love she offered, her late parents, Adele and George Hodgkinson, brother David, sister-in-law Sharyn, niece Lauryn, and nephew Dennis gave her the most beloved.
Judy was fortunate to have many close friends, too many to list completely, in addition to two "near-relatives," Lynsey Rowan and Jo Tudor—the "horse daughters," if you will.
Greg Paull held a more important place in her life throughout it and until the very end. Her "guardian angel," Norine Blyth, and her late-in-life partner Wayne Cook have been essential friends recently. Beyond words, Judy's family owes them a debt of gratitude.
The THORNE FUNERAL HOME, located at 109 Laidlaw Street South in Cannington, has been entrusted with making private arrangements (705-432-2672).
Patricia Gault is a seasoned journalist with years of experience in the industry. She has a passion for uncovering the truth and bringing important stories to light. Patricia has a sharp eye for detail and a talent for making complex issues accessible to a broad audience. Throughout her career, she has demonstrated a commitment to accuracy and impartiality, earning a reputation as a reliable and trusted source of news.