Agawam Katherine R. Glaessner 1943–2023 Katharine R. (Woods) Glaessner, also known as "Kathy," "Woodsy," "Mom," "Ma G," or "Mimi," passed away on March 29, 2023, at the age of 79, in her Agawam home with the help of her family.
She fought a stoic fight against metastatic mesothelioma. The oldest child of the late William and Catherine (Lynch) Woods, Kathy, was born in Springfield, Massachusetts, on December 20, 1943.
She attended Agawam High School and was an Agawam, Massachusetts, native who was reared. She then enrolled in the Mercy School of Nursing, serving as a class clerk, and graduated with an RN in 1964.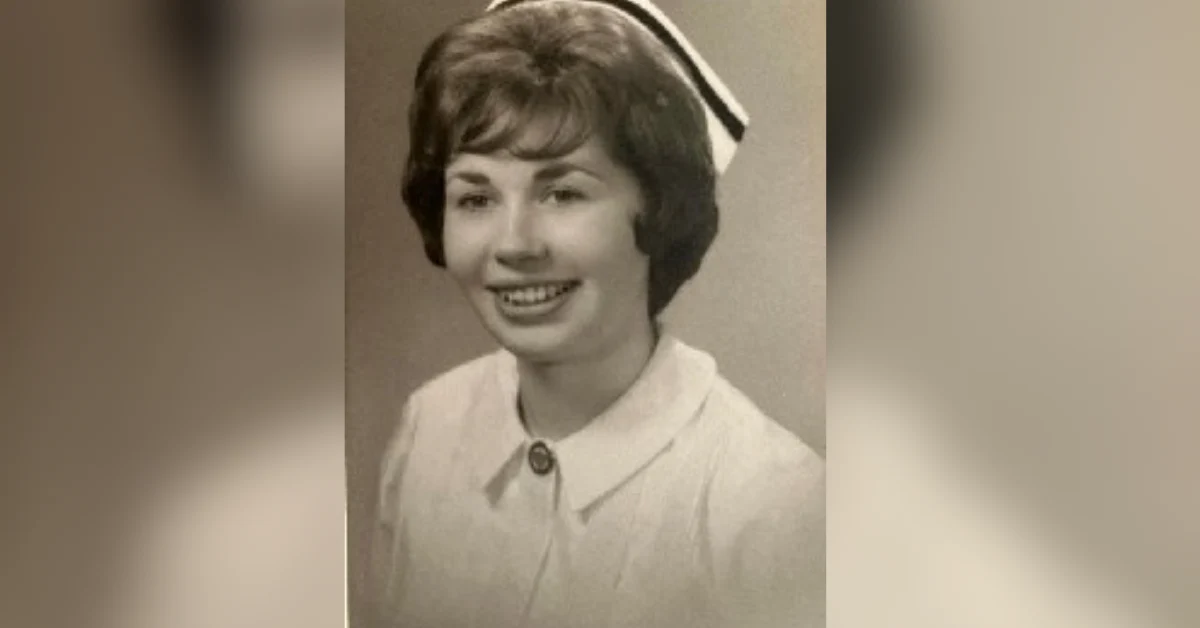 Kathy was a caring and committed caregiver. Before retiring as a staff allergy nurse for the ENT offices of Keenan, Malladi, and O'Neill, she served as an RN in many settings, such as the CICU at Mercy Hospital, the Mercy Weldon Center for Rehabilitation, and in skilled nursing care.
A voracious reader who loved hosting and visiting book clubs, Kathy also had a strong passion for nursing. She participated in the Red Hats, the Women Investing Today (WIT) stock club, and the "Friday Night Friends" get-togethers with her closest pals.
As an ardent Irish Catholic and Eucharistic Minister at St. John the Evangelist in Agawam, Kathy was also a member of the church society. Kathy's kindness and openness attracted people to her.
She enjoyed gardening, reading by the pool, and boating with her family in Connecticut on the open sea every summer on Spofford Lake, New Hampshire.
She made a lot of close, cherished friendships and formed unique, lifelong ties, particularly with her nursing colleagues.
Above all, caring for and spending time with her five beloved grandkids, Kathryn and Joseph Glaessner, Samuel, Julia, and William Dobson, was Kathy's greatest love.
Check out more related articles we've published:
In addition to her devoted, caring sisters Nancy Hart (Greg) and Martha Morytko (both from Westfield), Kathy is survived by her loving, dedicated husband of 56 years, Robert Glaessner of Agawam, her cherished son, Todd William Glaessner, and his wife Christine, as well as numerous other family members and friends.
The Glaessner family would like to express their gratitude for Kathy's exceptional and compassionate care provided by the D'Amour Center for Cancer Care and the fantastic Baystate Hospice staff of medical professionals.
There will be calling hours on Tuesday, April 4, from 4 to 7 p.m. On Wednesday, April 5, at 9:45 A.M., a memorial service will be conducted at the Byron Keenan Funeral Home & Cremation Tribute Center, 1858 Allen Street, Springfield, MA.
Following the service at St. John, the Evangelist Church, 833 Main Street, Agawam, Massachusetts, the body will be interred at The Massachusetts Veterans Memorial Cemetery, 1390 Main Street, Agawam, Massachusetts.
Patricia Gault is a seasoned journalist with years of experience in the industry. She has a passion for uncovering the truth and bringing important stories to light. Patricia has a sharp eye for detail and a talent for making complex issues accessible to a broad audience. Throughout her career, she has demonstrated a commitment to accuracy and impartiality, earning a reputation as a reliable and trusted source of news.