March 16, 2023 – December 31, 1938, Leon Walker Herndon, Sr.
North Carolina's Cary – The second child of the late Garland and Bertha Herndon, Leon Walker Herndon, Sr., was born in Apex, North Carolina, on December 31, 1938. At his home in Cary, North Carolina, on March 16, 2023, he passed away surrounded by loved ones.
Leon received his education in the Chatham County, North Carolina, school system, beginning as a student of his mother's at Haywood Elementary. Later, he enrolled at Shaw University, earning a Bachelor of Science in Biology in 1960.
He then went to North Carolina College (now North Carolina Central University), where he earned a Master's degree in Education in 1962. Finally, he completed his education at the University of North Carolina at Chapel Hill, receiving his Education Administration Principals.
Leon's career in education brought him all over the state. He began as a teacher in St. Paul's, North Carolina, where he taught science and led the basketball team to a state championship. But his biggest triumph came when he wed Shirley Wright, the love of his life, in 1963.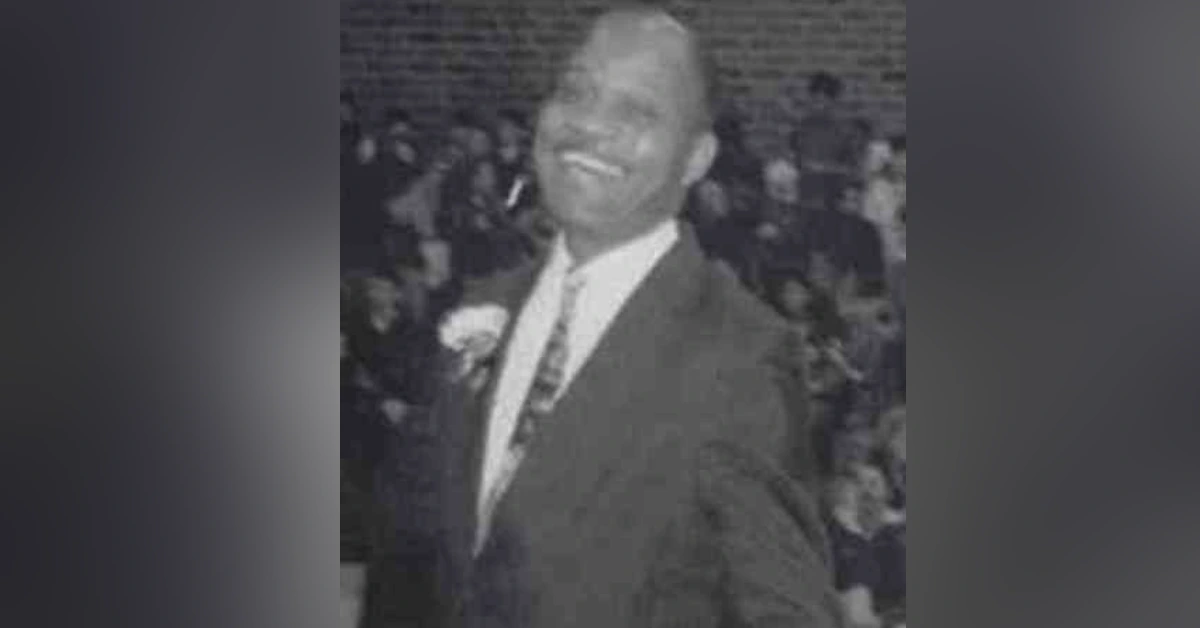 Leon returned to the Triangle after his time at St. Paul's High School to teach science at Ligon High School in Raleigh. Leon began teaching science at Enloe High School in 1968 as part of the newly integrated Wake County Public School System. He was soon promoted to assistant principal.
He created history in 1972 at Enloe by becoming the county's first African-American principal of a predominantly white institution.
Leon took over as the head of Apex High School in 1983 and moved back home. After serving as principal of Carroll Middle School in Raleigh for a short time after a successful term at Apex, he retired in 2001.
As a charter member of the Capital City Sertoma Club of Raleigh, where he held several positions with the club, most notably as an International Director of the Atlantic Region and Life Member of Sertoma, Inc.,
President of the White Oak Foundation, and a member of the Advisory Board of the NC State Employees Credit Union, Leon remained a tireless servant to his community throughout his life.
Leon co-founded Bright Beginnings Child Development Center with his wife Shirley after retiring from the Wake County Public School System.
Bright Beginning is a five-star preschool in Cary and Raleigh, North Carolina. The fact that US Department of Education Secretary Miguel Cardona and NC Governor Roy Cooper visited the school several times proves that it is still among the best in the country.
Ever the obedient servant, Leon had his hands in every aspect of the school, from custodian to CEO. His most satisfying job was probably serving as the chief greeter to all the children who entered Bright Beginnings each morning.
Check out more recent articles we publish on this site:
Every element of Leon's life continued to revolve around his faith. Leon accepted Christ at a young age and has been a lifelong White Oak Missionary Baptist Church member, serving in various capacities.
His contributions to White Oak and the New Hope Association are invaluable, but his leadership of the Christian Education Committee, Budget Planning Committee, Scholarship Committee, and Deacon Ministry for many years will have the most long-term influence.
Leon enjoyed nothing more than attending church and helping guide White Oak to even greater heights.
The roles of spouse, son, father, grandpa, brother, uncle, and cousin undoubtedly brought Leon the most joy out of all the numerous hats he wore.
Nothing was more important to him than his family. Leon's loyal and loving wife Shirley, his children Lisa Ware (Marc), Cary, NC, Leon Jr. (Valerie), Durham, NC, and Linwood (Felicia), Cary, NC, will cherish his memory.
Brandon, Jalen Ware, Jordan Ware, Halley, Donovan, Aaron, and Austin are the seven grandchildren. Sister: Kathleen Herndon Lee (George), as well as many in-laws, nieces, nephews, cousins, relatives, and treasured friends. He will be missed. His influence will last forever.
On Tuesday, March 21, 2023, at White Oak Missionary Baptist Church, 1621 White Oak Church Road, Apex, NC 27523, a memorial ceremony honoring Leon's life will be conducted at 12:00 p.m. Visitation will begin at 11:00 a.m.
The White Oak Foundation, Inc. accepts gifts in Leon's honor and may be found at 1624 White Oak Church Road in Apex, North Carolina 27523.
Patricia Gault is a seasoned journalist with years of experience in the industry. She has a passion for uncovering the truth and bringing important stories to light. Patricia has a sharp eye for detail and a talent for making complex issues accessible to a broad audience. Throughout her career, she has demonstrated a commitment to accuracy and impartiality, earning a reputation as a reliable and trusted source of news.