Did you ever watch a TV show or movie that made you feel like you were in a different place? Mark Goddard was an actor who could make that happen.
He was famous for his role in "Lost in Space." Sadly, he died at 87. Today, we'll talk about his life, the magic he brought to our TV screens, and what caused his death.
Mark Goddard Cause of Death
Mark Goddard, the actor famous for his role in Lost in Space, passed away at 87. He was also on General Hospital and The Detectives.
Mark's wife, Evelyn Pezzulich, shared on Facebook that Mark passed away on Tuesday (October 10, 2023) due to a condition called pulmonary fibrosis.
I am sorry to inform you that Mark Goddard has passed away. The following is a post from Mark's wife, Evelyn Pezzluich. ~Lex Kennedy
"I'm so sorry to tell you that my wonderful husband passed away on October 10th. Several days after celebrating his 87th birthday, he was hospitalized with pneumonia. We were hopeful when he was transferred to a rehabilitation center, but then doctors discovered he was in the final stages of pulmonary fibrosis for which there is no cure. He received excellent care at the beautiful Pat Roche Hospice Home and was able to die peacefully and with dignity. His children and I had the chance to express our love and say our goodbyes. I'll never know how I deserved to spend 33 years with such a loving, gentle, handsome man who made me laugh so often.

His funeral Mass will be at Holy Family Church in Duxbury on October 21st at 10 am with a viewing beforehand."
Evelyn Pezzulich Facebook Post:
Mark Goddard's Early Acting Journey
Mark Goddard, originally named Charles Harvey Goddard, was born on July 24, 1936, in Lowell, Massachusetts. He began his acting career by attending the American Academy of Dramatic Arts in New York City and later moved to Los Angeles in 1959.
Even in the late 1950s, Mark Goddard was gaining recognition as a talented actor. He appeared in TV shows like "Johnny Ringo" and "The Rebel," which set the stage for his future success.
Discover more articles we've covered regarding the topic of the cause of death:
Mark's Rise to Television Stardom
Mark's acting career took off rapidly with roles in popular TV Westerns like "Gunsmoke" and "The Rifleman." He became known for his ability to excel in various roles.
In 1965, Mark Goddard landed the role of Major West in the iconic TV series "Lost in Space." Initially meant to be the dashing romantic lead, his character evolved into a humorous and beloved figure in the show.
Even after "Lost in Space" ended, Mark Goddard continued to make appearances in various television shows, from "The Mod Squad" to "Adam-12." He remained a familiar face on TV screens.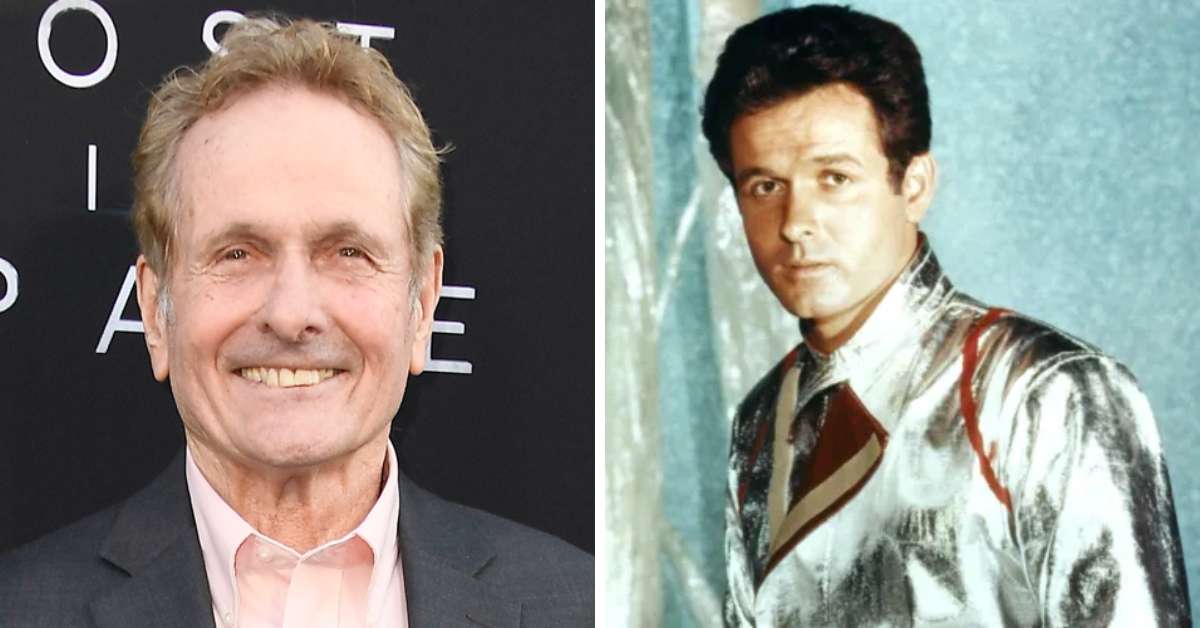 Mark Goddard's Transition from TV to Teaching
Mark's acting career led him to a new chapter in education. He earned a master's degree in education and started teaching special education in Massachusetts. His impact extended beyond the entertainment industry.
In 2008, Mark Goddard published his memoir, "To Space and Back," which allowed his fans to gain insights into his experiences as both an actor and an educator, connecting with his personal journey.
Relationships and a Mysterious Chapter
Mark Goddard was previously married to actress Susan Anspach (known for her role in "Five Easy Pieces") and to Marcia Rogers Goddard for most of the 1960s.
A tragic event unfolded when Mark and Marcia Goddard discovered the lifeless body of their friend, 22-year-old actress Karyn Kupcinet, in her West Hollywood apartment in November 1963.
Kupcinet's murder, the daughter of Chicago newspaper columnist Irv Kupcinet, made national headlines and remains one of Hollywood's most infamous unsolved mysteries.
Stay connected with BLHSNews.com for the latest updates.
Tyler is a passionate journalist with a keen eye for detail and a deep love for uncovering the truth. With years of experience covering a wide range of topics, Tyler has a proven track record of delivering insightful and thought-provoking articles to readers everywhere. Whether it's breaking news, in-depth investigations, or behind-the-scenes looks at the world of politics and entertainment, Tyler has a unique ability to bring a story to life and make it relevant to audiences everywhere. When he's not writing, you can find Tyler exploring new cultures, trying new foods, and soaking up the beauty of the world around him.