After a brief illness, Rena (DeClemente) Annese, 96, of Plainville, died quietly on March 21, 2023, at the Life Care Center in Attleboro, Massachusetts.
She was the cherished daughter of Louis and Helen (Cutillo) DeClemente and was born in Mansfield on March 25, 1926.
Rena graduated in 1944 from Mansfield High School, where she participated in the basketball team. She was proficient in the piano and accordion as well. After finishing high school, Rena earned her diploma from Wilfred Beautician and Hair Academy in 1945.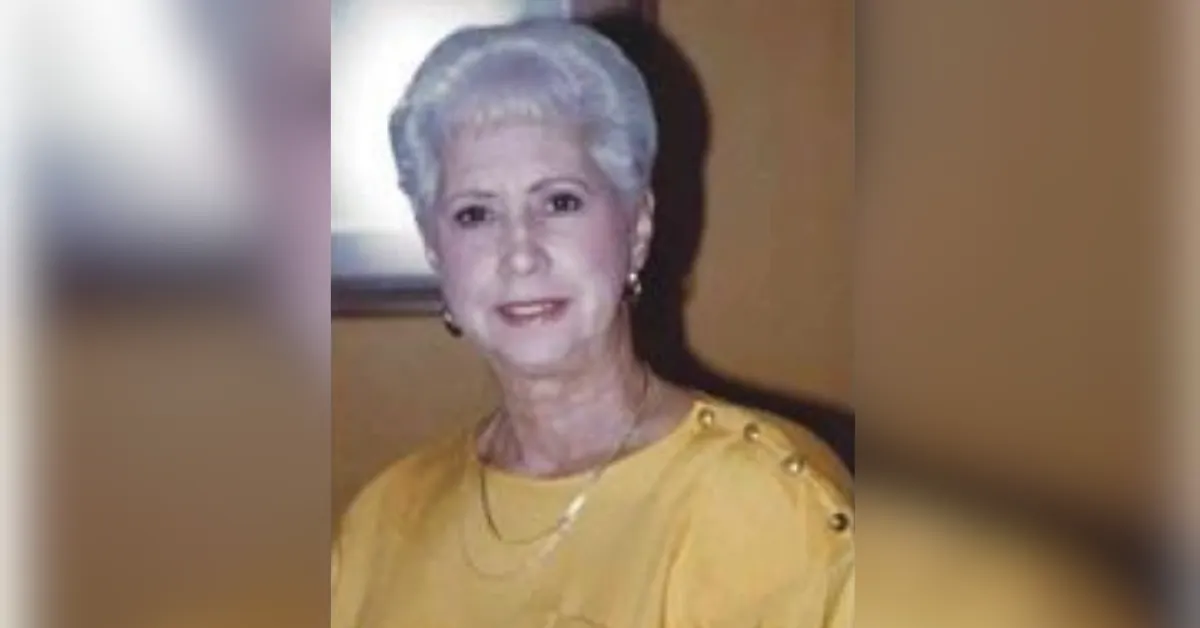 On September 23, 2018, Rena lost her 71-year marriage to her high school sweetheart, Francis "Dan" Annese.
Rena worked for Musto's Beauty Salon in Mansfield and Ralph's in North Attleboro. Afterward, she held part-time cashier jobs at Superplace Market, Fernandes Supermarket in Mansfield, and Mansfield A&P.
At the Bearcroft Tennis and Swim Club in Attleboro, they spent many years playing tennis and making friends.
In 2000, Dan and Rena moved to the mild temperature of Green Valley, Arizona, where they could enjoy all the activities offered by a bustling retirement community while also playing tennis, their favorite sport.
Due to Dan's deteriorating health, they relocated east in April 2018 to be nearer to family. Rena was someone you loved to know. She was kind to everyone and made friends wherever she went.
If you read more obituaries articles Check out our website:
Robert Annese of Mt. Vernon, Maine, Cathy Herrick, and her husband, Neal, of Mansfield, are Rena's two surviving children.
Jennifer Annese of West Newbury, Massachusetts, Stephen Annese of Barrington, Rhode Island, and Chelsea Sylvain of Topsham, Maine, are her grandchildren. Moreover, Olivia Clegg, Nicholas Annese, Chace, Nash, and Emerson Sylvain are her five great-grandchildren.
On Tuesday, April 4, 2023, at 10 AM, a memorial mass will be celebrated at St. Mary's Church, 330 Pratt St., (Rt. 106) Mansfield.
Guests are invited from family and friends. Followed by burial in St. Mary's Cemetery. Calling times are not included.
Rena asks that memorial contributions be made to St. Jude Research Hospital, 501 St. Jude Place, Memphis, TN 38105, in place of flowers.
Tyler is a passionate journalist with a keen eye for detail and a deep love for uncovering the truth. With years of experience covering a wide range of topics, Tyler has a proven track record of delivering insightful and thought-provoking articles to readers everywhere. Whether it's breaking news, in-depth investigations, or behind-the-scenes looks at the world of politics and entertainment, Tyler has a unique ability to bring a story to life and make it relevant to audiences everywhere. When he's not writing, you can find Tyler exploring new cultures, trying new foods, and soaking up the beauty of the world around him.