Outside an Orange County school, the family and supporters of a 10-year-old girl who was allegedly the target of racist remarks by another student have demonstrated.
Others at the demonstration were not pleased with how the girl's mother handled the event, even if they claimed school officials were not taking the incident seriously enough.
Jasmine Harris alleges that a 10-year-old Mexican boy student at Santiago Elementary School in Santa Ana made a racist remark to her Black daughter, Paris, earlier this month.
"The principal called me while I was at work, she told me that at lunch…Paris was just playing with her friends…and this little boy just approached her, swinging a jump rope at her, trying to hit her, telling her, 'Go back to work, you slave,'" Harris told KTLA.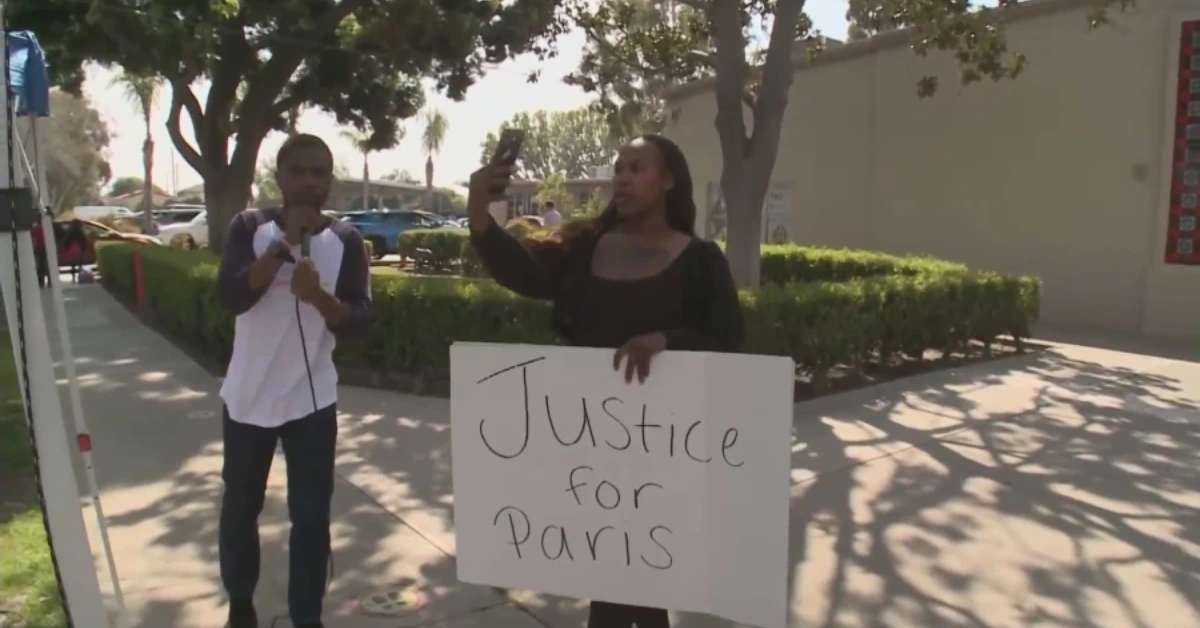 She claims that when she asked school authorities what they intended to do about the matter and they replied they could not give her an answer, she became even angrier with them.
The mother of the 10-year-old girl also alleges that administrators declined to schedule a parent-teacher conference with the boy's parents.
"And so, I was like, 'I want to press charges then. If you guys aren't going to do anything, I want to press charges for a hate crime and an attempted assault on my daughter," Harris said.
Several parents outside the school, who did not want to be recorded, expressed their displeasure that Harris had revealed the identity of the 10-year-old kid accused of making the statements during a live stream to social media.
"They shouldn't be upset," Harris said. "I feel like everyone should know his name. Everyone knows my daughter's name. Everybody should know his name as well."  
For the latest news of school news, we are posting:
She went on to justify her decision to identify the other student by saying that she avoided using his last name or disclosing his address online.
The Santa Ana Unified School District responded to the incident by stating that it has retained an outside law firm to carry out an impartial inquiry and issuing the following statement:
"This investigation…aims to protect all our students and our families rights. In the meantime, SAUSD wants to ensure our community that we value the rich diversity in our schools, we will always promote inclusivity, and we continue to support the well-being of all our students."  
State law forbids school authorities from stating whether the youngster will be punished, they said KTLA. Harris announced that she is removing her daughter from the district and the school.
Tyler is a passionate journalist with a keen eye for detail and a deep love for uncovering the truth. With years of experience covering a wide range of topics, Tyler has a proven track record of delivering insightful and thought-provoking articles to readers everywhere. Whether it's breaking news, in-depth investigations, or behind-the-scenes looks at the world of politics and entertainment, Tyler has a unique ability to bring a story to life and make it relevant to audiences everywhere. When he's not writing, you can find Tyler exploring new cultures, trying new foods, and soaking up the beauty of the world around him.