A 16-year-old boy was killed in a gunshot at an Oklahoma high school football game on Friday. The Choctaw Police Department claimed that gunshots were fired on the visitor's side of the stadium at Choctaw High School during the third quarter of their game versus Del City High School on Friday.
The shooting was the result of an argument between at least two guys. The 16-year-old was shot in the crotch and died as a result of his injuries. He was not a student in the Choctaw or Del City school systems.
A 16-year-old boy was killed and four others were injured in a shooting at a high school football game in Choctaw, Oklahoma, authorities say. https://t.co/dFOuVVaDB2

— CNN (@CNN) August 26, 2023
At least four other persons were injured as a result of the event, including a 42-year-old male who was shot in the chest and is now stable in the intensive care unit.
A young girl was shot in the thigh, sent to the hospital, and then released. Two additional girls believed to be students, suffered broken wrists and a broken leg while attempting to flee the area. The ages of the girls were not disclosed by the police. The victims of the event have not been identified by police.
The Oklahoma County Sheriff's Office is investigating the shooting as an officer-involved shooting after an officer with the Del City Police Department discharged his pistol at the site. Two Del City police officers were there for security considerations.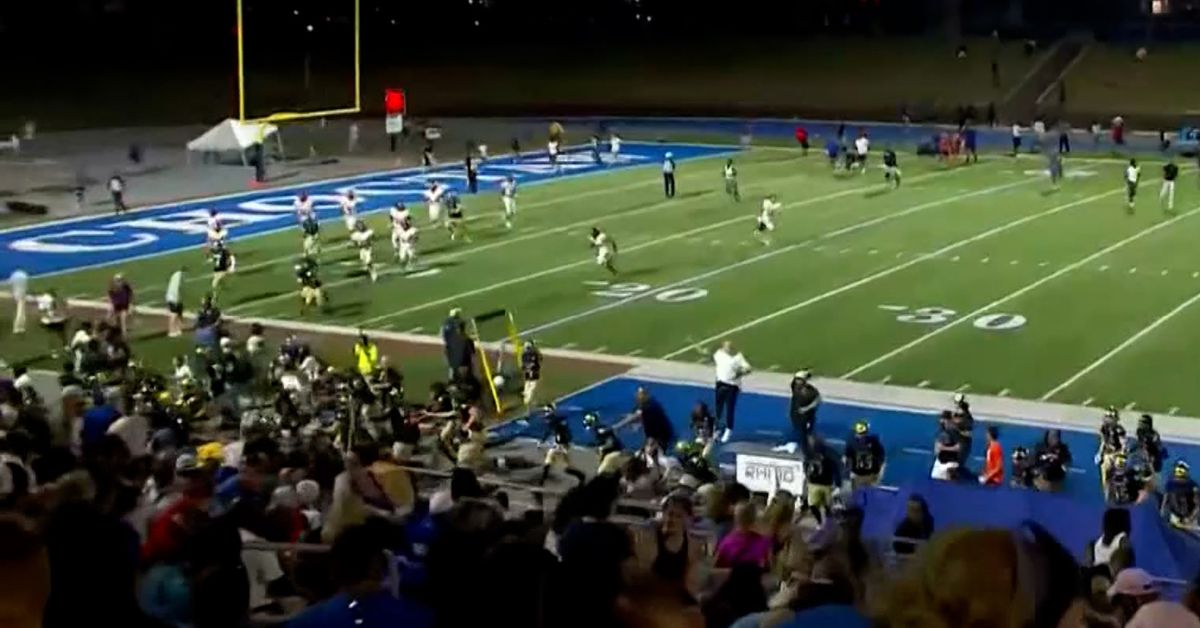 The Choctaw Police Department also had five policemen on hand for protection, as is customary for home games.
There are currently no suspects in custody, however, investigators have been provided with a description of a person of interest. Two firearms and eight rounds were found at the site.
Choctaw-Nicoma Park Schools Superintendent David Reid and Mid-Del Schools Superintendent Rick Cobb said in a joint statement that both districts are cooperating with police. "Our thoughts and prayers go out to all affected by tonight's incident," Reid and Cobb stated in a statement posted on Friday.
The Choctaw Police Department is still investigating the event, with help from the Oklahoma County Sheriff's Office and Del City detectives. Police are requesting that anyone with information about the incident come forward.
Conclusion:- For more latest updates, stay connected with us always. Check out blhsnews.com for the most recent news on your favorite stars. You should save our site to your bookmarks so you can return to read our most recent posts as soon as they become available.
If staying up-to-date with the latest news intrigues you, these posts are worth a read:-
Tyler is a passionate journalist with a keen eye for detail and a deep love for uncovering the truth. With years of experience covering a wide range of topics, Tyler has a proven track record of delivering insightful and thought-provoking articles to readers everywhere. Whether it's breaking news, in-depth investigations, or behind-the-scenes looks at the world of politics and entertainment, Tyler has a unique ability to bring a story to life and make it relevant to audiences everywhere. When he's not writing, you can find Tyler exploring new cultures, trying new foods, and soaking up the beauty of the world around him.