Alex Jones, a right-wing conspiracy theorist, could be subjected to two additional defamation trials in 2023 as part of a deal to hold Jones accountable for false statements he made regarding school massacres in the United States.
At a hearing on Wednesday in Houston, Jones' attorneys gave a sneak peek at the arrangement, telling U.S. Bankruptcy Judge Christopher Lopez that it enables Jones to avoid more trials provided he completes a bankruptcy settlement by August 31.
After being found liable for $1.5 billion in two prior defamation trials brought by the parents of children slain in the 2012 Sandy Hook elementary school sh00ting, Jones and his company Free Speech Systems LLC, filed for bankruptcy in December.
On June 29, Lopez will make a decision regarding the accord. The cases would typically not be permitted to move forward without the bankruptcy court's approval, given that Jones and his firm are in bankruptcy.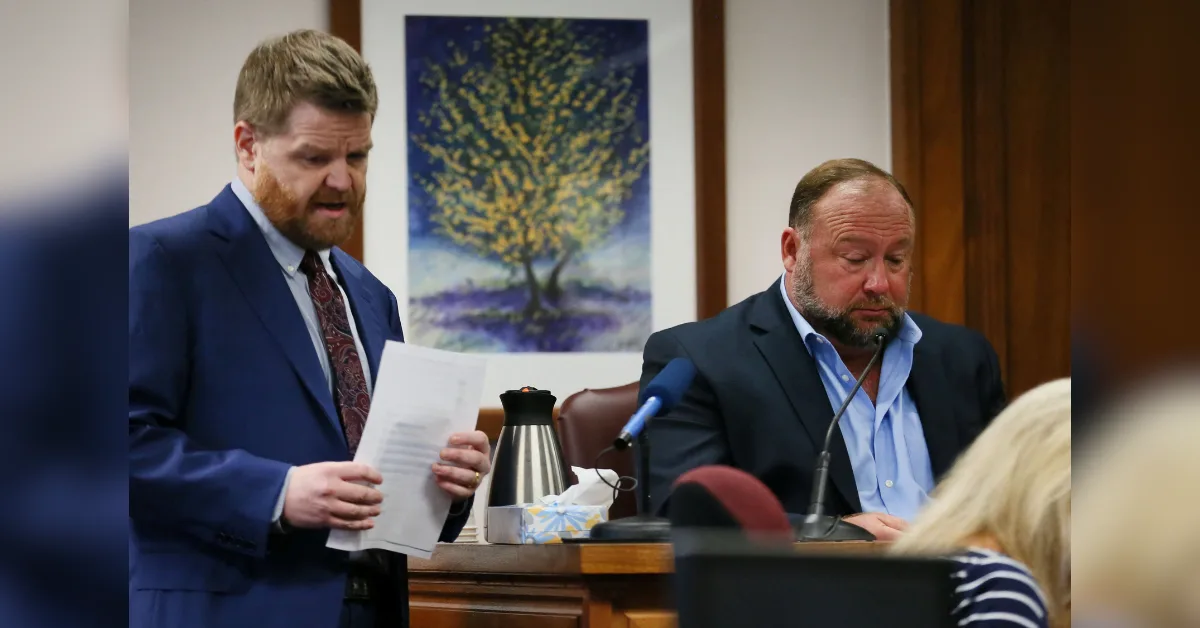 Jones is attempting to settle all of the legal claims brought against him through a bankruptcy settlement because he claims he cannot afford to pay the Sandy Hook defamation verdicts.
Jones had asserted that the sh00ting in Newtown, Connecticut, in December 2012 that resulted in the deαths of 20 students and six staff members was staged with actors as part of a government scheme to seize American firearms. Since then, Jones has admitted that the sh00ting took place.
To know more about this news, then see this tweeter post that The New York Times shares:
Breaking News: Alex Jones must pay nearly $1 billion for spreading and profiting from lies about the Sandy Hook massacre, a Connecticut jury said. https://t.co/errSKJuQAy

— The New York Times (@nytimes) October 12, 2022
If no bankruptcy settlement is finalized by August 31 per the revised arrangement, three plaintiffs will be permitted to proceed to trial in Texas state courts.
The tests would determine the worth of the plaintiff's claims, but without further directives from the bankruptcy court, the plaintiffs would be unable to enforce any judgments. In October, a trial would begin for Leonard Pozner and Veronique De La Rosa, whose six-year-old son Noah was mu*dered in the Sandy Hook sh00ting.
A Texas judge found Jones accountable for defaming the parents after disobeying court orders and making false statements about De La Rosa being an actor who "faked" a CNN interview regarding her son's deαth.
In December, Marcel Fontaine's survivors would go on trial for his fraudulent identification as the 2018 Parkland, Florida, school massacre sh00ter. In 2022, Fontaine perished.
To learn more about the latest news of school, read the posts we've included below:
Jennifer Hardy, an attorney for the Texas plaintiffs, stated that the revised agreement includes a placeholder amount for Pozner, De La Rosa, and Fontaine's claims, which will remain confidential during settlement discussions.
The placeholder value would decide the weight given to the three plaintiffs' claims in any future vote on the bankruptcy settlement and the distribution of assets among Jones' creditors throughout the bankruptcy.
Jones' court documents suggest that the Texas defamation claims may receive significantly less consideration than cases that have already resulted in $1.5 billion in judgments without specifying a placeholder value. The case number is 22-33553 in Alex Jones v. United States Bankruptcy Court for the Southern District of Texas.
Tyler is a passionate journalist with a keen eye for detail and a deep love for uncovering the truth. With years of experience covering a wide range of topics, Tyler has a proven track record of delivering insightful and thought-provoking articles to readers everywhere. Whether it's breaking news, in-depth investigations, or behind-the-scenes looks at the world of politics and entertainment, Tyler has a unique ability to bring a story to life and make it relevant to audiences everywhere. When he's not writing, you can find Tyler exploring new cultures, trying new foods, and soaking up the beauty of the world around him.