A woman was killed in what looks to be a road rage incident.
The Indiana State Police are investigating a two-vehicle deadly crash that occurred on Friday, 25 August, the department announced on its Facebook page shortly after the collision. Ashlea Albertson, 24, was a passenger in the white 2018 GMC Terrain at the time of the accident. The accident occurred on I-65 Northbound, just south of Seymour in Jackson County.
Albertson was a race car driver for Tony Stewart Racing. Stewart, who left NASCAR in 2016, offered his condolences on Facebook.
"Today, I lost a teammate. @AshDogRacing had an infectious personality and could light up any room," he wrote in the post's caption.
"She was a great race car driver that was involved in a road rage accident and lost her life. In the past, I've also gotten caught up in road rage. I hope that we can honor Ashlea by controlling what we can control on the highway. Losing her is a sobering reminder of how precious life is," Stewart, 52, said while asking others to keep him and those who knew and loved Albertson in their prayers.
View this post on Instagram
He also posted several photos of Albertson dressed up in her racing gear. She grinned at the camera in one photo while seated in a black Tony Stewart Racing truck.
Indiana State Police Facebook post, witness footage "indicated that the two drivers began accelerating rapidly and refused to allow the other vehicle to pass."
One of the drivers involved, Jacob Kelly, 31, reportedly lost control of his vehicle when it began to spin, causing the two vehicles to collide in the northbound lanes.
Albertson was thrown from Kelly's car as a result of this. She and Kelly were evacuated from the site and taken to the University of Louisville Hospital, where Albertson was pronounced dead shortly after arriving.
Kelly's injuries were not life-threatening. Austin Cooper, 22, was identified as the other driver. He was driving a black 2016 Chevrolet Malibu with a juvenile passenger, and they were both brought to Schneck Medical Center in Seymour and treated for non-life-threatening injuries. Police took blood samples from each driver, and toxicology findings are awaited as part of the ongoing investigation.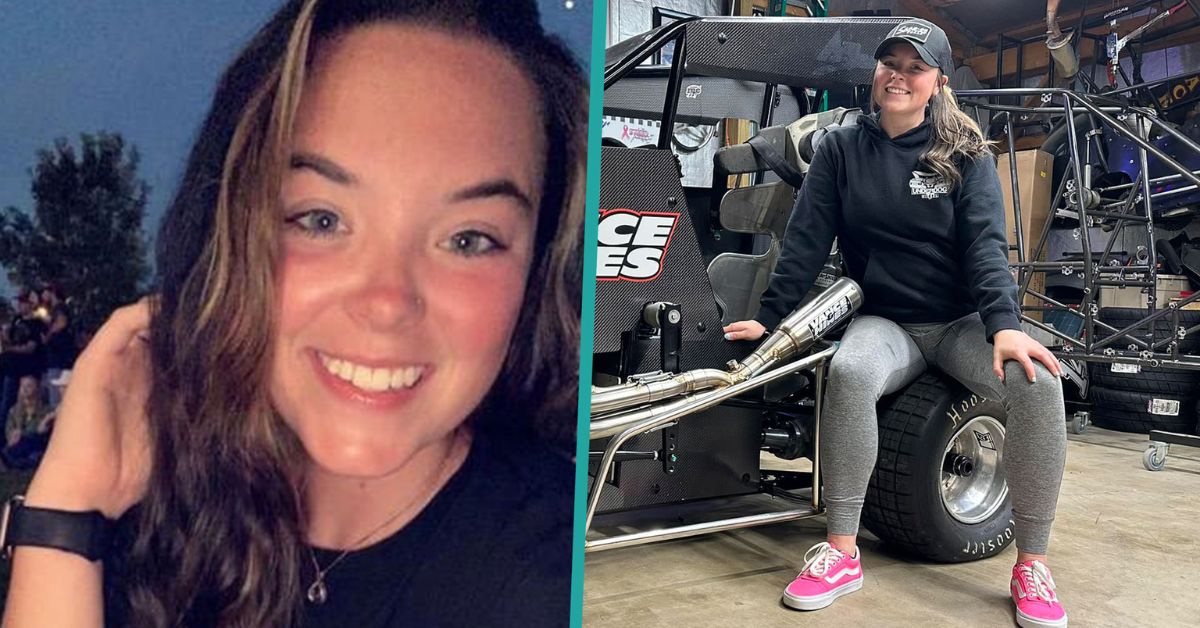 If charges are filed after the inquiry is completed, they will be filed by the Jackson County Prosecutor's Office. Jackson County Sheriff's Department, Seymour Police Department, Seymour Fire Department, Jackson County EMS, Howard's Wrecker Service, and 31 Wrecker Service were all on the site.
Todd Albertson, the victim's father, uploaded a video on Facebook alerting family members of his daughter's death.
This is one of the most difficult posts I've ever written. She was a good kid and a better person and loved racing and the community.
In another Facebook post, Kelly's mother stated on Saturday, 19 August 2023, that Ashlea was her son's fiancée. She claimed the couple had "a horrible car accident yesterday on their way home from a vacation." After saying that their entire family was "shocked," she remembered the race car driver as someone who delivered "some of the best" embraces.
Kelly and Albertson were supposed to marry in Bloomington, Indiana, on March 23, 2024.
Conclusion:- For the latest updates, stay connected with us always. Check out blhsnews.com for the most recent news on your favorite stars. You should save our site to your bookmarks so you can return to read our most recent posts as soon as they become available.
Check out the posts below if you're interested in reading more about the news:-
Tyler is a passionate journalist with a keen eye for detail and a deep love for uncovering the truth. With years of experience covering a wide range of topics, Tyler has a proven track record of delivering insightful and thought-provoking articles to readers everywhere. Whether it's breaking news, in-depth investigations, or behind-the-scenes looks at the world of politics and entertainment, Tyler has a unique ability to bring a story to life and make it relevant to audiences everywhere. When he's not writing, you can find Tyler exploring new cultures, trying new foods, and soaking up the beauty of the world around him.