Due to the widespread student behavioral issues, the Windsor Central Supervisory Union (WCSU) board unanimously decided to audit each school on Monday, February 27. The extraordinary board meeting, which lasted around 3 1/2 hours, was attended by roughly 40 people.
The gathering was called as a follow-up to a discussion on February 6 that about 200 people treated in protest at the lack of transparency displayed by school officials in the wake of allegations that a fourth-grade student had brought a 9 mm bullet to Woodstock Elementary School on January 24 and had threatened students on a bus.
Due to the incident and how the administration handled it, fourth-grade teacher Stephanie Petrarca and district board member Todd Ulman resigned. Petrarca wrote the board a thorough letter. At the meeting, some parents continued to discuss issues with transparency on all WCSU campuses.
Despite parent worries, board member Matt Stout, who has a fourth-grader at Woodstock Elementary School, said he believed the administration kept pupils secure. He acknowledged that communication was an issue.
"If you fail on communication, you lose control of the narrative, and people assume the worst," Stout said.
Amy Miller reported to the board that her 14-year-old daughter was sexually assaulted in a restroom at the Woodstock Union High School-Middle School in October 2020 at lunch.
Miller, who acknowledged she doesn't reside in the district, claimed to be going through a "difficult divorce" and sought unsuccessfully to contact school administrators for information.
"These administrators should be held accountable for their inaction and discrimination," she said. "The system's a complete failure for our children."
In agreement with Miller's worries, parent Kristen Oates claimed that the administration withholds information, especially concerning their child.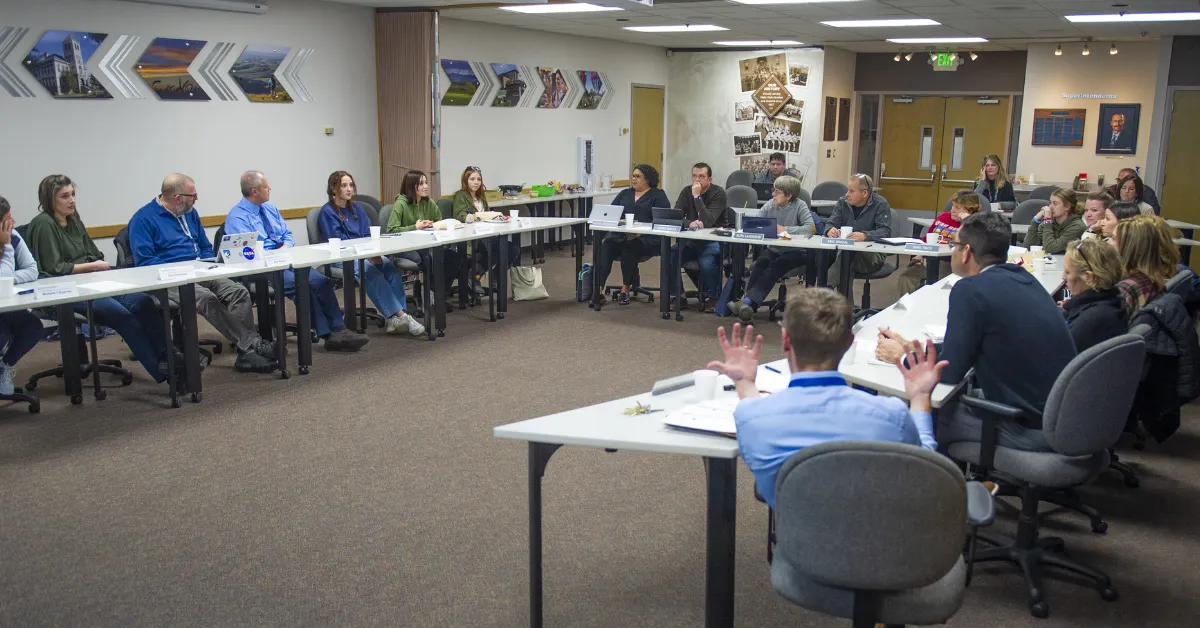 "It is a black hole of information when students are upset," Oates said.
With the help of a tool called Alma, the school system began employing a data-driven strategy to address behavioral concerns approximately four months ago.
About 1,114 behavioral complaints, including fighting, property damage, disruptive behavior, and other difficulties, have been reported in the past four months, according to Cody TanCreti, assistant principal of Woodstock Union High School-Middle School.
According to the information, a total of 22.6% of students had started more than one incident within the last four months.
The Prosper Valley School has 98 students and had the most incidences, with 138 issues. In the past four months, there have been 263 incidents at the 254-student Woodstock Elementary School facility.
Teachers can note incidents' types, times of day when they happen most frequently, and specific pupils who exhibit recurring patterns of conduct using Alma.
"We're trying to be investigators, it's a landscape that's new to us, and we're learning," TanCreti said. "We're doing our best." 
The Positive Behavioral Interventions and Supports (PBIS) program results were also presented to the board. Every school in the district uses PBIS, although Killington Elementary School has been using it for the longest, at around 18 years.
"It's not a silver bullet," Mary Guggenberger, the principal of Killington Elementary School, spoke at the meeting. "You get out of it what you put in."
Guggenberger claimed that PBIS adopts a proactive strategy for student behavior issues. KES offers rewards as positive reinforcement by giving pupils stars for adhering to rules and instructions. According to Guggenberger, the majority of kids succeed, but 15% of them require more intervention.
The lack of paraeducators, support personnel, and adults in the buildings and on the buses, where issues commonly arise, has been questioned by board members.
Following the epidemic, the school system purposefully employed more licensed professionals rather than fewer support workers, according to superintendent Sherry Sousa.
"The philosophy is to hire licensed people with advanced training," Sousa said.  Sousa also discussed the difficulties that today's schools face.
"The tension between schools and families is at a level that I've never seen before,"  stated Sousa, a 30-year resident.
She described the district's situation as a "weird position." Finding persons to fill unfilled roles is challenging due to lacking outside resources.
Here are the most recent articles we've published:
"We're teachers," Sousa said. "We cannot address all behavioral issues happening in our communities. We need parent partners. This is not our specialty, and it takes high competency." 
Sousa claimed that Woodstock Elementary Principal Maggie Mills met with every employee in the building following the shooting incident and created a 10-page paper. Sousa announced that WES would appoint a new assistant principal to assist with behavioral issues.
This week, all district parents and staff received an email with a link to an online survey evaluating parent, student, and staff perceptions regarding students' feelings of self-worth, involvement, and purpose. The deadline for submissions is March 13.
Tyler is a passionate journalist with a keen eye for detail and a deep love for uncovering the truth. With years of experience covering a wide range of topics, Tyler has a proven track record of delivering insightful and thought-provoking articles to readers everywhere. Whether it's breaking news, in-depth investigations, or behind-the-scenes looks at the world of politics and entertainment, Tyler has a unique ability to bring a story to life and make it relevant to audiences everywhere. When he's not writing, you can find Tyler exploring new cultures, trying new foods, and soaking up the beauty of the world around him.