Barrington High School was evacuated on Monday after receiving a "computerized bomb threat," followed by further bomb threats immediately after. According to the police, this incident marks the latest swatting activity to target a school.
In a joint statement to parents and other Barrington School District 220 stakeholders, police and school officials stated that the reported threat against BHS was not deemed to be genuine.
"Incidents like these are part of a growing hoax trend, also known as 'swatting,' which has been occurring in school districts across the country," BHS Principal Steve McWilliams and Police Chief David Dorn wrote a joint statement.
After Barrington police and fire department personnel looked into the threat, it was anticipated that the school day would go on. However, after receiving additional bomb threats, it was decided to evacuate the facility "out of an abundance of caution."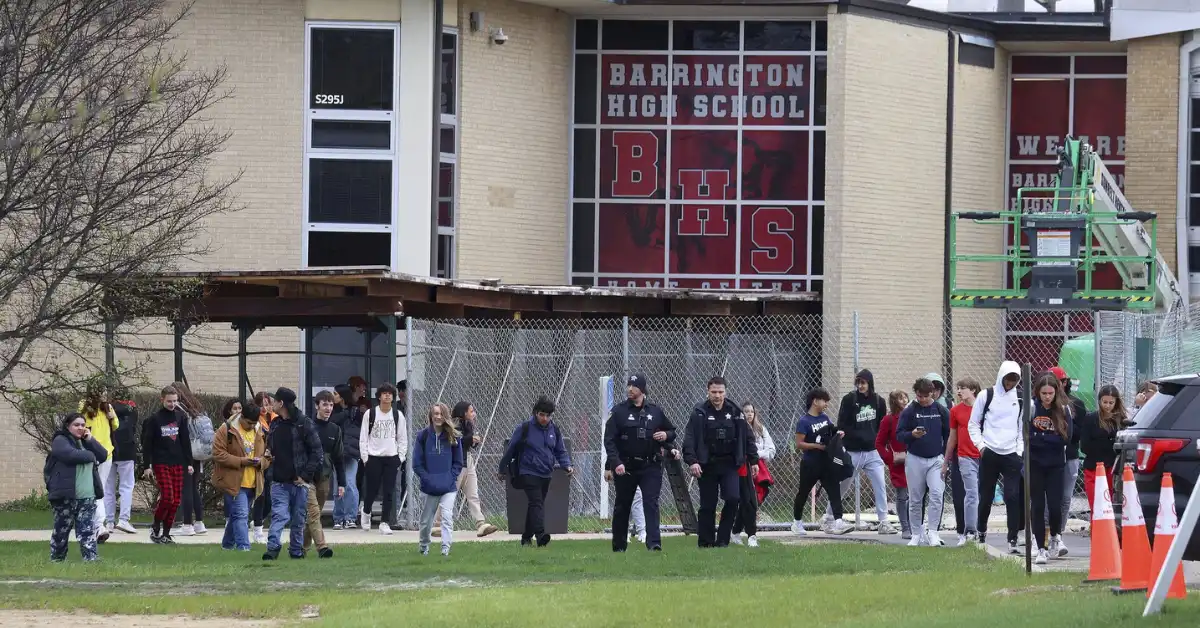 A follow-up statement from District 220 and the Barrington Police Department stated that the Cook County bomb squad was also called in to "ensure that the campus is safe and secure" and that another update would be provided later on Monday as officials "continue to assess the situation and ensure the campus is safe to return to school tomorrow."
In their original statement, District 220 and the Barrington Police Department announced that while the school day would go on as usual, there would be more police presence at the campus the rest of the day "out of an abundance of caution."
Plans were modified when new dangers surfaced.
A district official instructed Pioneer Press to contact the Barrington Police Department with any further inquiries. The Barrington Police Department confirmed officers were present at the school but did not reply immediately.
Check out more related articles we posted on this site:
Athletic and extracurricular events on Monday were also canceled.
BHS is the only high school in the Barrington School District 220, comprising 12 schools. The school has just around 2,800 students enrolled.
Following similar reports of active shooters or violence at schools last week in at least 19 counties in Illinois and more than 22 cities, including Chicago, Springfield, Aurora, Rockford, Peoria, and Champaign, all of which turned out to be untrue, authorities are now investigating the incident at BHS on Monday.
The Chicago Tribune described last month how swatting is becoming more common at Chicago-area schools and the tension, fear, and uncertainty it produces.
Tyler is a passionate journalist with a keen eye for detail and a deep love for uncovering the truth. With years of experience covering a wide range of topics, Tyler has a proven track record of delivering insightful and thought-provoking articles to readers everywhere. Whether it's breaking news, in-depth investigations, or behind-the-scenes looks at the world of politics and entertainment, Tyler has a unique ability to bring a story to life and make it relevant to audiences everywhere. When he's not writing, you can find Tyler exploring new cultures, trying new foods, and soaking up the beauty of the world around him.