According to footage from body-worn cameras that were made public on Tuesday, police entered The Covenant School in Nashville before confronting the shooter who killed three children and three adults.
Police shot and killed the heavily armed shooter on Monday.
As they heard gunfire coming from the second level, the cops evacuated the first story of the school, as previously stated by police spokesperson Don Aaron at a briefing on Tuesday.
As the shooter engaged two cops from a five-person squad, they fired fire, killing the suspect at 10:27 a.m., according to Aaron. Less than 15 minutes had passed since the initial 911 call was made.
Police also made available surveillance footage that showed the assailant firing outside the school to gain inside.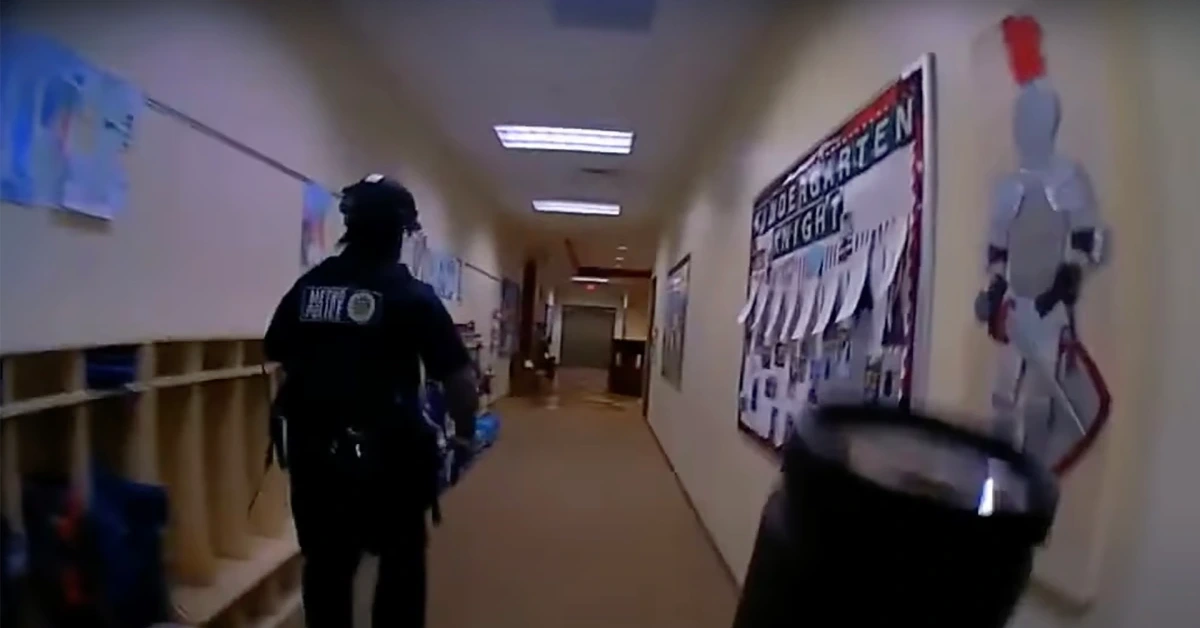 Because a church managed the school, no police officers were on duty or assigned to it at the time of the incident.
Audrey Hale, 28, who was the shooter, had previously attended the only Christian school. The purpose of the shooting is still under investigation.
According to Police Chief John Drake, who spoke to the media on Monday afternoon, a manifesto including thorough plans for the attack has been discovered.
About 250 pre-kindergarten through sixth-grade children attend Covenant School, a private Christian institution. The school is in the upscale Green Hills area just south of downtown Nashville.
The three killed kids were Evelyn Dieckhaus, Hallie Scruggs, and William Kinney. All of them were nine years old.
Cynthia Peak, 61, Mike Hill, 61, and Katherine Koonce were the three adults that perished.
The Covenant School, a Protestant institution established in 2001, identifies Katherine Koonce as its head of school on its website.
She is listed as the school's principal on her LinkedIn profile as of July 2016. Investigators determined that Hill worked as a custodian and that Peak was a substitute teacher.
Check out more school news articles we posted on this site:
The Covenant School, which has about 200 students from preschool through sixth grade and about 50 staff members, was attacked at a time when communities across the country are reeling from a wave of school violence, including the shooting that injured two administrators last week in Denver and the massacre at an elementary school in Uvalde, Texas, last year.
Many vigils were held Monday night in a reeling Nashville. At Belmont United Methodist Church, sobs of sadness could be heard in the background as people sang, prayed, and lighted candles during the vigil.
We confess we have not done enough to protect" the children hurt or murdered in shootings was a line they repeated as they mourned the nation's cycle of violent and deadly killings.
"We need to step back. We need to breathe. We need to grieve," said Paul Purdue, the church's senior pastor. "We need to remember. We need to make space for others who are grieving. We need to hear the cries of our neighbors."
Patricia Gault is a seasoned journalist with years of experience in the industry. She has a passion for uncovering the truth and bringing important stories to light. Patricia has a sharp eye for detail and a talent for making complex issues accessible to a broad audience. Throughout her career, she has demonstrated a commitment to accuracy and impartiality, earning a reputation as a reliable and trusted source of news.