AL – CULLMAN – To safeguard pupils in the case of an active shooter, two classrooms at an elementary school in Alabama have been equipped with bulletproof safe rooms.
As part of a pilot project, the rooms were set up at West Elementary School in Cullman, Alabama, in late February. Since then, a second Nashville private school shooting has claimed the lives of three kids and three adults.
"I want it in every classroom in the United States," Kevin Thomas told Fox News. "It's needed more and more every day."
The shelters are 8 by 8-foot spaces made of ballistic material, able to stop all bullets fired in a school shooting up to this point. Dry-erase material was placed on the exterior to make the rooms fit in with the classroom.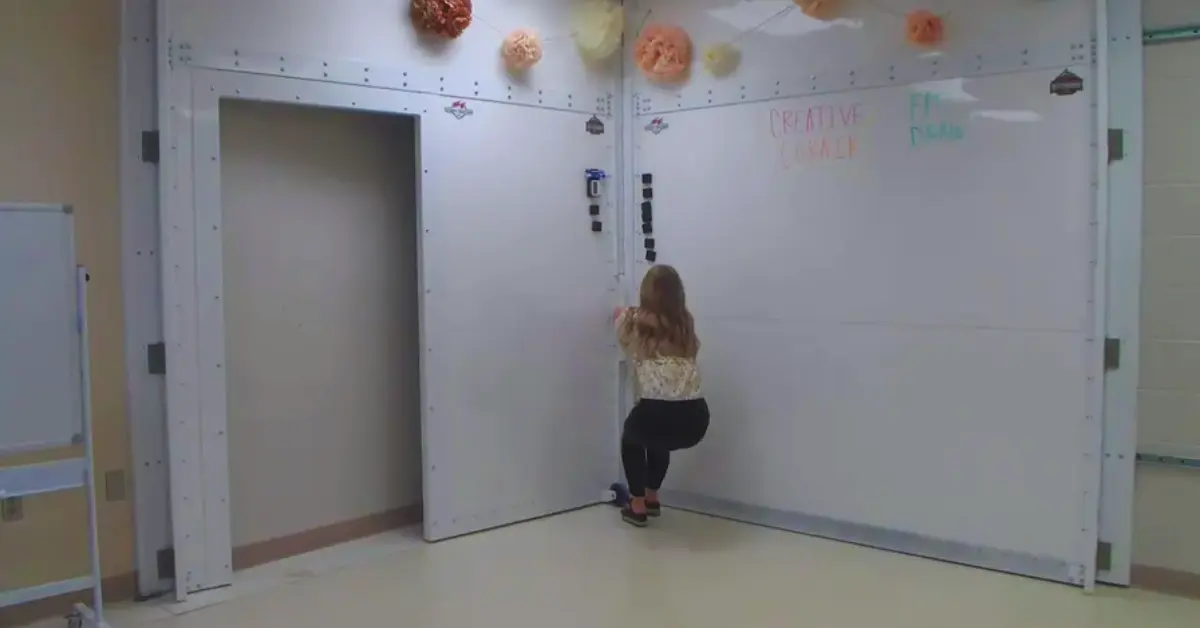 After a talk with his wife following the death of 21 people, including 19 children, at an elementary school in Uvalde, Texas, in May, Thomas claims he got to work on the concept. Thomas is a builder, and his wife urged him to construct something that would save lives.
"Seeing people in Texas and the parents going don't let this be for nothing, remember us, with that I can say we heard them loud and clear," Thomas said. "After 25 years of standing by hoping somebody else would do something, we decided it's time for us to do something." 
Up to 60 elementary school-age pupils, 45 middle school students, or 30 high school students can be accommodated at the facility. The shelter can be collapsed and placed against a wall or in a corner as a reading or recreation area.
It can be pulled out in an emergency while deflated in less than 10 seconds.
"Maybe we don't stop them, but we can minimize the effectiveness," Thomas said. "We're not hiding under desks anymore, turning out the lights, closing the door or hiding in a corner." 
"Research tells us buying time saves lives during the unimaginable event of a school shooting," Cullman City Schools Superintendent Kyle Kallhoff told FOX in a statement. "These safe rooms would provide time for our School Resource Officers and other trained first responders to react in a worse case scenario." 
Read more school news articles we posted:
Kallhoff believes that the pilot program in his school district will result in federal and state money for installing these safe rooms in every school in America. Installing each shelter costs roughly $60,000.
"We need to make sure that all schools have the equal opportunity to get these in their schools, not just the ones that can fund it themselves," Thomas said.
Thomas also underlines that while he thinks federal funding can be redirected, he doesn't want the money to come from state or federal education budgets. Later this month, he will visit Capitol Hill to fight for the cash with lawmakers.
"We want to install a million in a year," Thomas said. "That's our goal."
Tyler is a passionate journalist with a keen eye for detail and a deep love for uncovering the truth. With years of experience covering a wide range of topics, Tyler has a proven track record of delivering insightful and thought-provoking articles to readers everywhere. Whether it's breaking news, in-depth investigations, or behind-the-scenes looks at the world of politics and entertainment, Tyler has a unique ability to bring a story to life and make it relevant to audiences everywhere. When he's not writing, you can find Tyler exploring new cultures, trying new foods, and soaking up the beauty of the world around him.