Mother Nature delivered a one-two punch to California, unleashing devastating record rainfall and flooding over Southern California.
At the same time, an earthquake occurred near Ojai — all amid what has traditionally been the state's wildfire season and the wild weekend spurred Gov. Gavin Newsom to go south, declaring a state of emergency even before crews struggled to respond across a large portion of the state.
The tropical storm landed in the northern Baja California peninsula on Sunday afternoon, with wind speeds exceeding 60 miles per hour. It barreled northward across Southern California's coastal cities and pushed inland, inundating portions of the desert with knee-deep flood waters.
Though Hilary was downgraded from a hurricane, officials warned locals early today not to underestimate the harm it may cause, which included flash floods, mudslides, thunderstorms, strong gusts, and power outages.
The first to impact Southern California in 84 years. The National Weather Service issued "life-threatening" flash flood and tornado warnings, the Navy pulled its ships from San Diego's harbor, Death Valley National Park closed, and public schools in Los Angeles and San Diego announced that they would close today, with classes resumed tomorrow.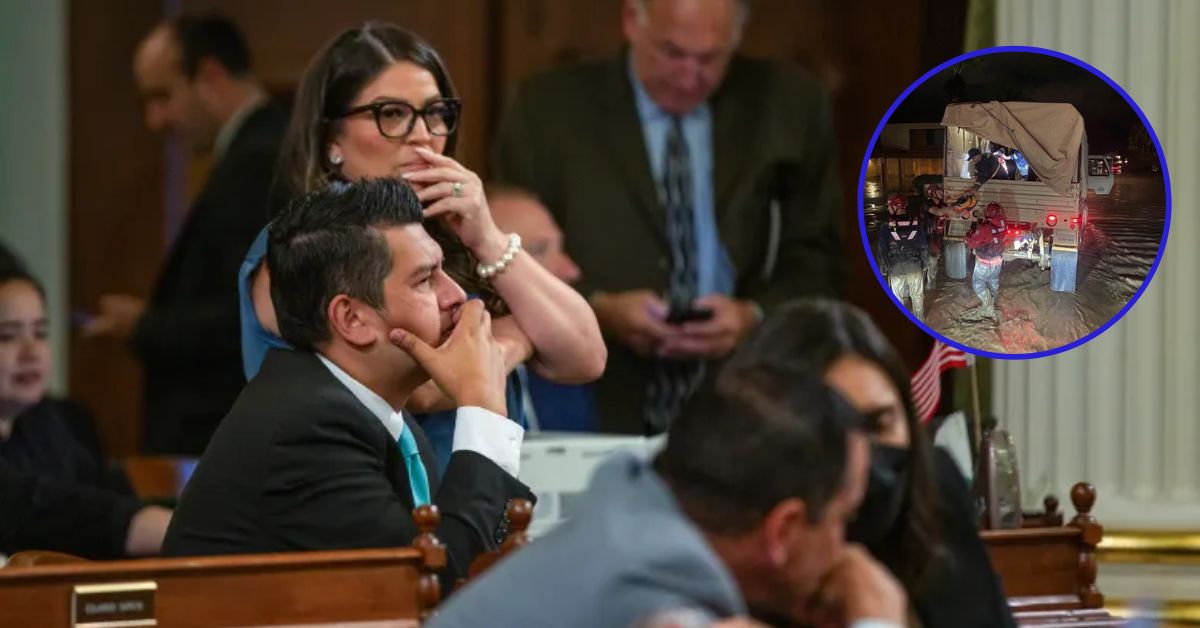 The state mobilized 7,500 troops in Southern California to assist local communities, including 3,900 Highway Patrol officers and 2,000 Caltrans employees, as well as supplies for swift water rescue teams in high-risk locations.
A Tweet posted by the official account of the Office of the Governor of California:-
We're here in San Diego, where @CalGuard and state and local personnel are mobilizing to protect communities during Tropical Storm Hilary.

Southern California: Stay safe and stay vigilant.

Sign up for emergency alerts at https://t.co/4HmgZqei0N. pic.twitter.com/HabWz6zGtP

— Office of the Governor of California (@CAgovernor) August 20, 2023
A tropical storm is a rare occurrence in California, especially in August. The state has historically been sheltered from hurricanes because of its cool Pacific Ocean ocean currents, a wind pattern that pushes large storms from the mainland, and a downward airflow.
However, "an unusual set of weather patterns" and warm ocean waters ("essentially hurricane fuel") enabled the tropical storm to form, according to The Los Angeles Times. The last time a tropical cyclone hit California was in 1939, when one landed in Long Beach and killed approximately 100 people on land and at sea.
Tropical Storm Hilary puts Newsom to the test once more. When terrible floods devastated thousands of Californians earlier this year, the governor said the state would assist those who did not qualify for federal emergency assistance, especially undocumented citizens.
If you're interested in reading about the recent news, you can check out the below links:-
Months after promising a "rapid response," his office announced $95 million in aid to flood victims. It is unclear how the state would handle similar situations in the aftermath of Tropical Storm Hilary.
A 5.1 magnitude earthquake shook the Ventura County hamlet of Ojai and its surrounding region just hours after Hurricane Hilary landed. Even though no serious damage was observed, the two simultaneous events inspired internet users to refer to Sunday as a #Hurriquake.
In a more usual August problem, the 3,000-acre Deep Fire forced residents and resort-goers to evacuate in Trinity County on Saturday, while the National Weather Service issued a warning in Eureka for heightened fire weather conditions induced by lightning strikes.
Although Newsom did not answer immediately, Politico said, "California officials said they appreciated the offer of support." Governors often lend catastrophe help to one another.
However, DeSantis, competing for the Republican presidential nomination, is aware that this state has over 5 million registered Republican voters (almost a quarter of the voting population).
Stay in the loop with all the recent news; join us on our website, 
blhsnews.com
, for the latest updates.
Tyler is a passionate journalist with a keen eye for detail and a deep love for uncovering the truth. With years of experience covering a wide range of topics, Tyler has a proven track record of delivering insightful and thought-provoking articles to readers everywhere. Whether it's breaking news, in-depth investigations, or behind-the-scenes looks at the world of politics and entertainment, Tyler has a unique ability to bring a story to life and make it relevant to audiences everywhere. When he's not writing, you can find Tyler exploring new cultures, trying new foods, and soaking up the beauty of the world around him.